Arizona is one of the most desired housing locations in the United States. If you love having warm weather and spending a lot of time outside, Arizona is definitely a state you should consider buying a home in. So, if you are looking to make a purchase, should you proceed, or is it a bad time to buy a house in Arizona?
Is It a Bad Time to Buy a House in Arizona?
No, it is not a bad time to buy a house in Arizona. Despite the possible difficulties, this year is still an ideal time to purchase a house in Arizona. You have increased flexibility with choosing where you want to live in Arizona mainly because mortgage rates are still at near-record lows.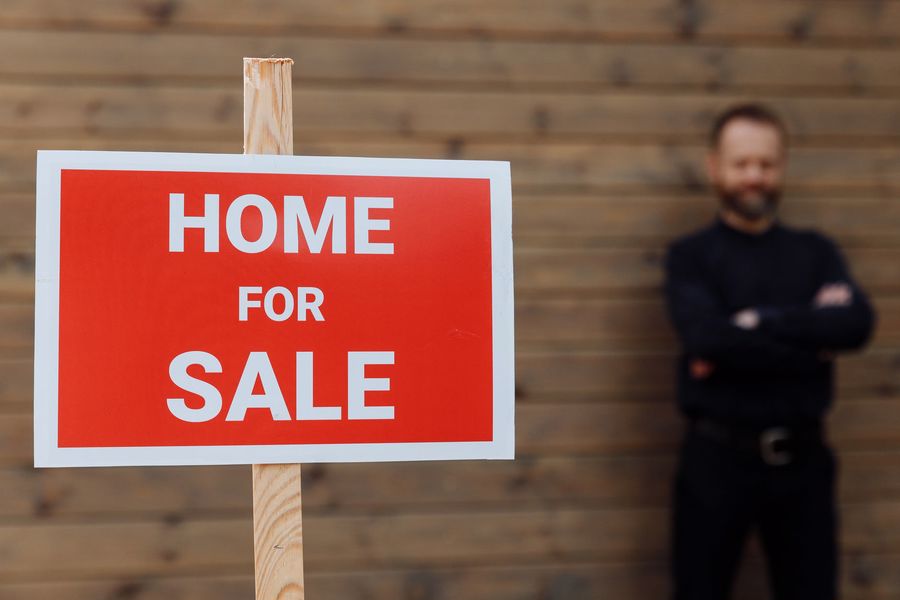 There are a few factors that affect the housing market in Arizona including rapidly rising home prices and limited inventory. These factors may make it seem challenging to buy a house in Arizona now. However, this could still present as a great time to buy a home in Arizona.
Factors Affecting the Arizona Housing Market
The Arizona real estate market is seeing the impact of national trends, causing the market to see gradual changes such as in the price of homes. However, while factors like limited inventory is leading to increased home prices, record-low mortgage rates is a major purchase-enabling factor:
Limited Inventory
Housing inventory has dropped across the country. This is largely due to the impact the pandemic had on the economy. On a national level, there has been a drastic drop in available homes from the four or five month supply that is necessary to establish a fair housing market for sellers and buyers.
This has specifically affected Arizona. It means that you may struggle with finding a house that meets your specification. Aside from specifications, you may also struggle with finding a house that matches your budget. This is particularly true considering the current prices of homes in Arizona and the rest of the country.
Rising Prices of Homes
Prices of homes have been on the rise recently. In Phoenix, Arizona, the median home price, as of February 2016, was $217,000. As of 2021, the median home price had gone as high as $400,000. This shows a 33.3% year-over-year gain, meaning that home prices went up that much from the previous year.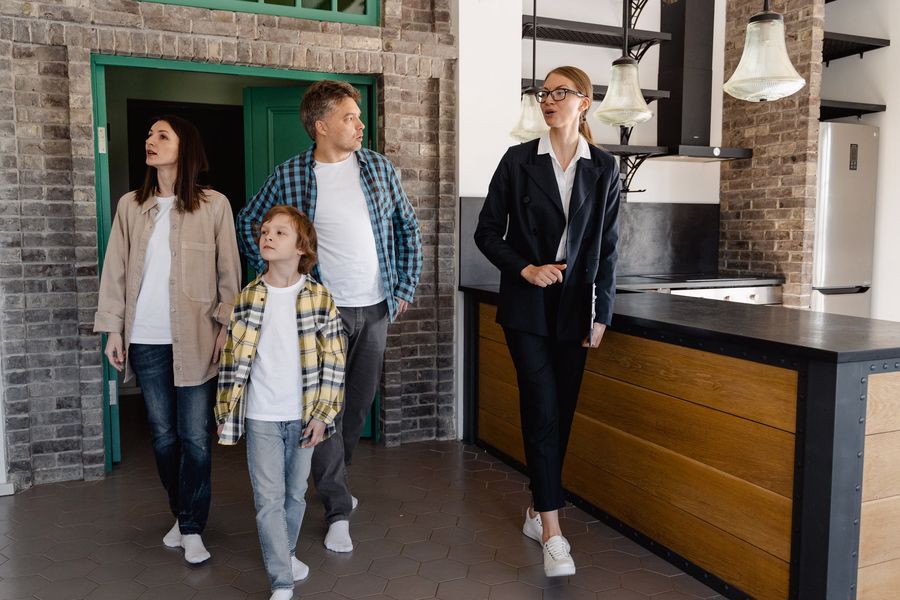 This is not restricted to just Phoenix, most areas in Arizona are currently experiencing rising costs of housing. This affects how the housing market in Arizona performs.
Competitive Mortgage Rates
While inventory is very limited and prices of homes in Arizona have gone up, there is good news. The good news is that in Arizona and even on a national level, mortgage rates are still very competitive. These low rates, 4.8% over 30 years and 3.9% over 15 years, could help offset higher property costs.
Mortgage rates have stayed competitive and low because interest rates have been historically low and have altered the dynamics in favor of home buyers. 
[lyte id='mU69g6Ao47A' /]
Arizona Housing Market Trends in 2022
If you are looking to buy a house in Arizona, you should consider premium areas like Phoenix, Tucson area, and Scottsdale. There is a balanced combination of beautiful weather, specialty education options, high-end shopping malls and restaurants, a reasonably low cost of living, and the necessary infrastructure that supports working from home.
Areas like Phoenix are thriving areas and hot markets for a lot of investors. The increased prices as a result of the limited inventory and the high demand in recent times could present excellent opportunities for investors looking to sell in the future. This means it is still a good time to buy.
Some trends you should keep in mind include the following:
The value of homes in the Phoenix-Mesa-Scottsdale metro area has been rising significantly for a while now.
There is a strong possibility that the Federal Reserves will start increasing Interest rates this year as a result of the economic realities
Owing to the strong comeback of the Phoenix-Mesa-Scottsdale metro area, the likelihood of a housing market crash in Arizona this year is minimal.
Things to Consider Before Buying a House in Arizona
There are a lot of things Arizona has to offer residents. Some of which include the great weather, beautiful scenery, and lots of entertainment sources. The state welcomes retirees searching for a serene home to enjoy the rest of their days and even young professionals looking to start a career.
You should consider the following thing before buying a house in Arizona, whether you already live in Arizona or you are planning on moving in from another state:
Varying Temperatures
The temperature in Arizona varies depending on the season. You can expect to have sunny days most of the year. However, you should prepare for mild winters and hot summers. During the winter season, there are parts of Arizona that will get some snowfall and low humidity.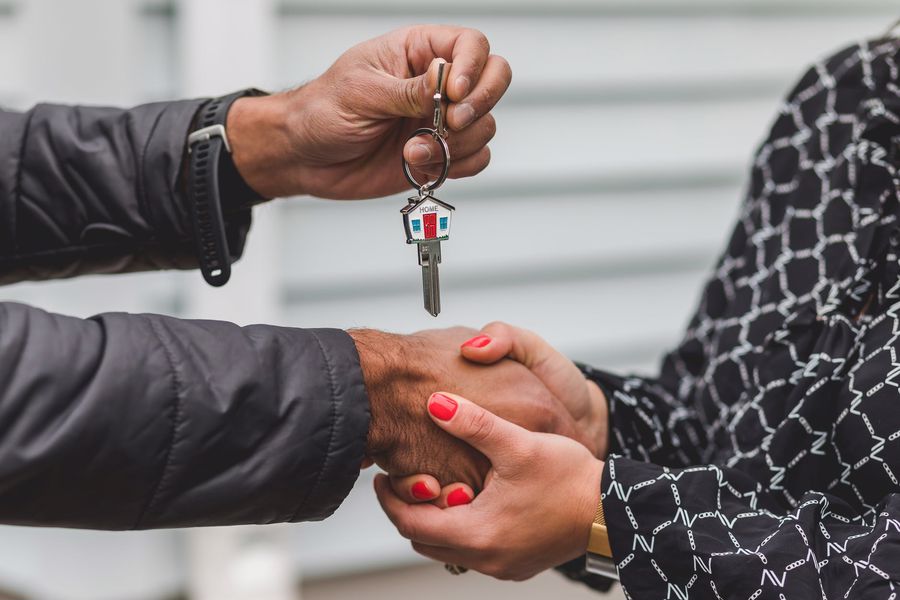 Location Characteristics
A lot of people looking to purchase a house in Arizona often consider the popular locations like Phoenix and Tucson. While these locations are good places to live, you should also consider other smaller cities and towns like Scottsdale, Glendale, Chandler, East Valley, West Valley, and Litchfield Park.
If you are someone who enjoys the serenity that comes with smaller towns, you can choose to work in the bigger cities and live in the smaller towns.
Housing Market
It is important that you research the housing market in Arizona to gain a proper understanding of the market and the prevailing trends. From the looks of things, mortgage rates are still very low and have been hovering around 3% over a 30-year period, which is a 50-year low.
Consider comparing rates from more than one lender if you are hoping to save some money on your monthly mortgage payments.
Related Questions
Will Home Prices Drop in Arizona in 2022?
Experts have predicted a 15 – 25% increase over the rest of the year. This is mostly because of the limited inventory and the rising demands from investors and people moving to Arizona.
Why Are Home Prices Increasing in Arizona Faster Than in Other Parts of the Country?
Home prices are rising because a lot of people are looking to move to Arizona. A lot of people are moving because of the warm weather and the increasing investments being made there by several companies.
If you are looking to sell a property in Arizona, you can get an AZ Flat Fee agent to help handle the transaction. The agency offers premium services at a low flat fee of only $3,500, ensuring that you keep most of your capital gains.
Conclusion
Chances are that the interest rates will not stay this low for years to come. That is why it is important to take action today, whether you are looking to buy a new home, or refinance. Bottomline is that Arizona is a great place to buy a home at the moment.