Sell and Save in 3 Simple Steps
Rather than paying 3% for a commission-based real estate agent, AZ Flat Fee provides you with full service real estate for a flat fee of $3,500. This model has saved our clients over $1,728,564!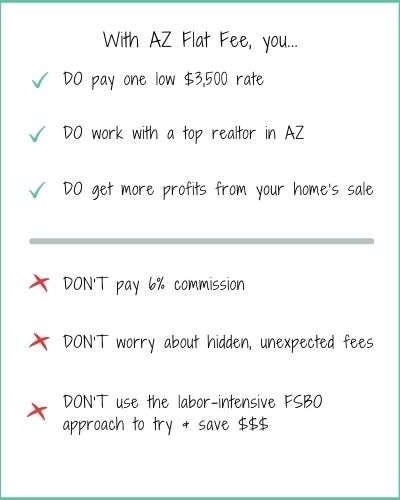 We have a simple 3-step process that we follow to streamline the selling experience and help you save hundreds of thousands of dollars!
---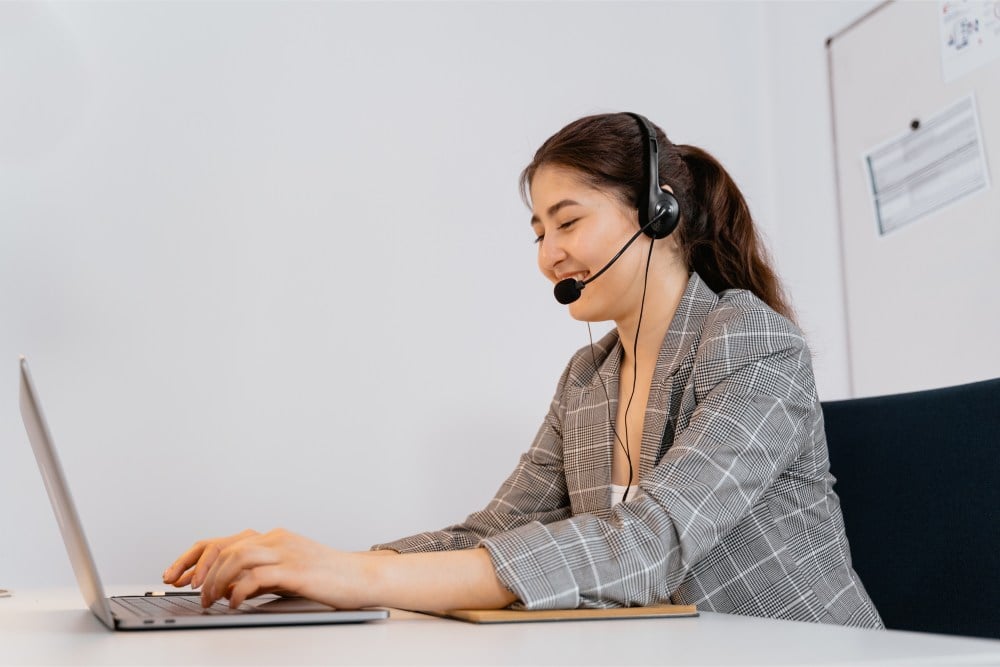 Step 1
Talk to us. Yep. Simple! Call, text, email, or schedule a free consultation with us. We are no pressure and will answer all your questions. We will set up a time to view your home in person for a true comparable market analysis and establish the best marketing strategy! We know how Gilbert differs from Phoenix and Chandler from Mesa. We are here to help with your home in your specific area!
Step 2
We take professional photos and market your home on over 100 websites including MLS, push out paid advertising, and prep for showings. We have local connections to market your home specifically. We manage inbound calls from other agents, schedule showings, obtain feedback, review offers, and advise on negotiations. Need to sell that Mesa or Tucson rental, but don't live nearby? No problem!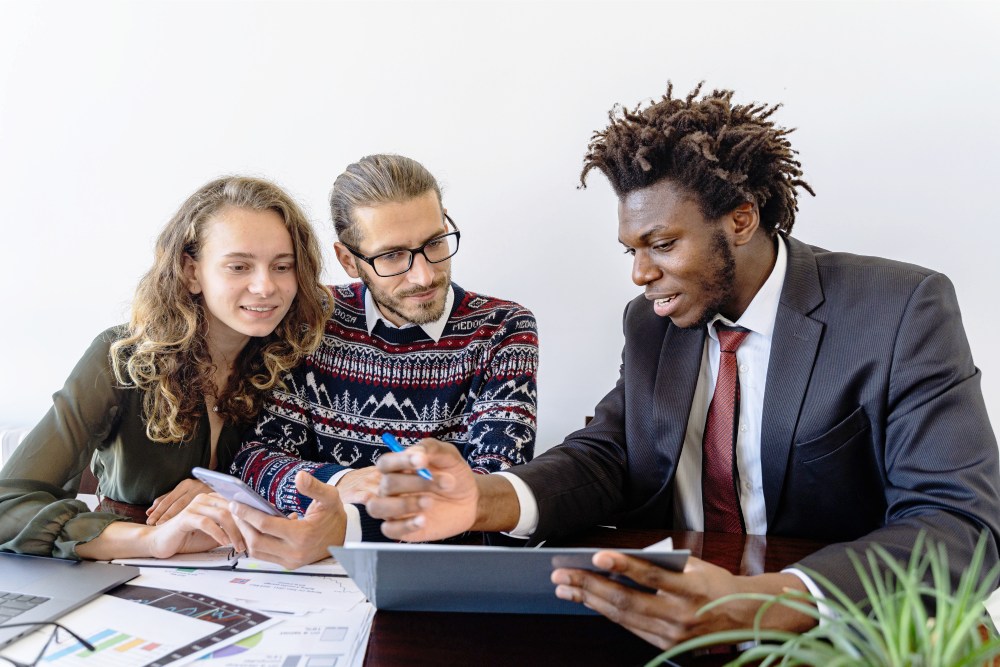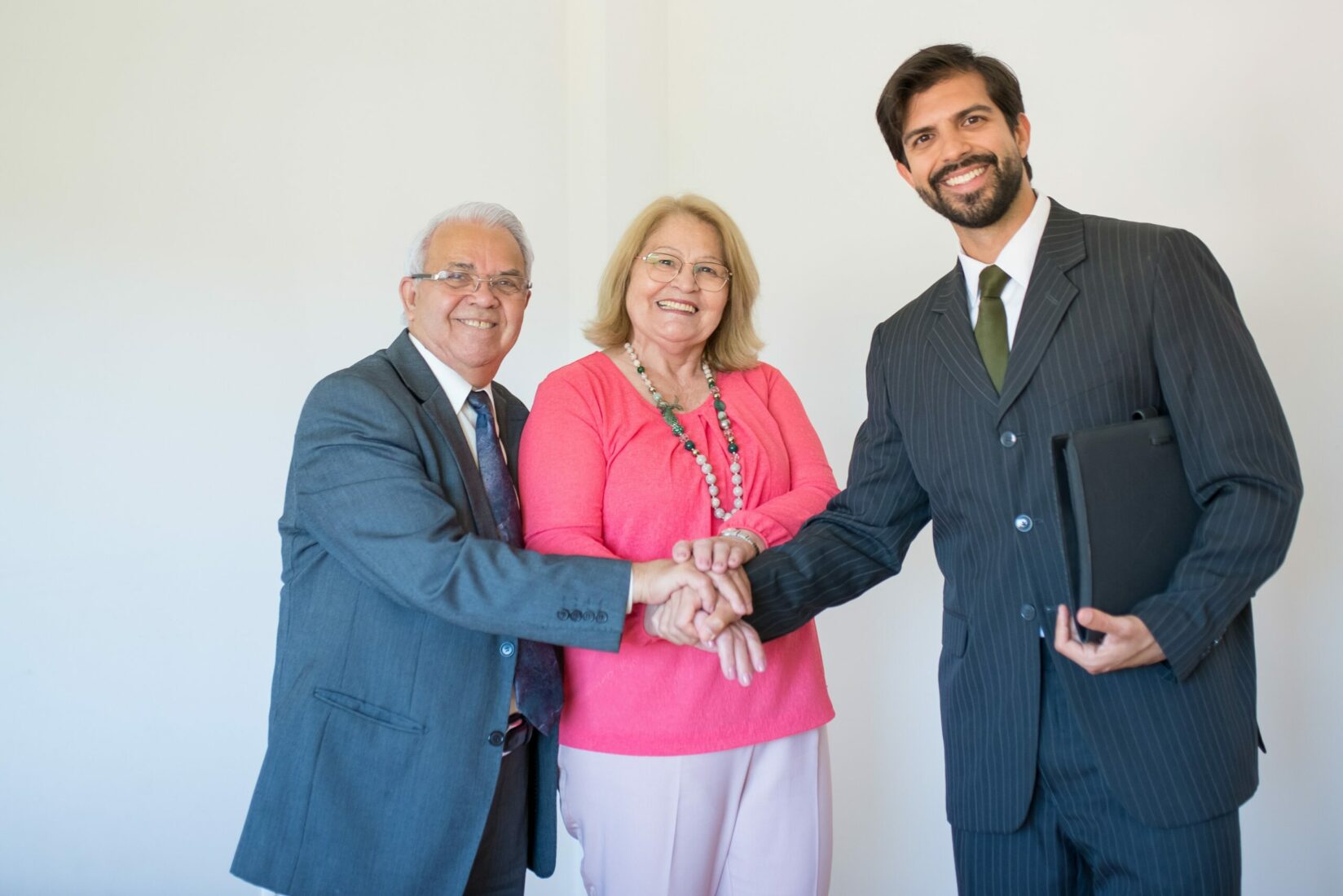 Step 3
From the point of an accepted offer on your home, we work with the other parties involved to manage inspections, title commitments, appraisal, loan underwriting, and all pertinent disclosures to ensure the transaction stays on point for your closing day. We keep you informed the whole way to a smooth closing where you receive the funds from your sale! All we ask is that you share your great experience with your friends and family in the greater Phoenix and Tucson areas!
Sell Your Home the Flat Fee Way
Access our free Seller's Guide to get a detailed understanding of what it looks like to sell your home with AZ Flat Fee.
In the guide, we walk you through:
Fundamental steps to consider when selling
A timeline of events so you know what to expect
Details about financing, costs and inspections
How the closing process works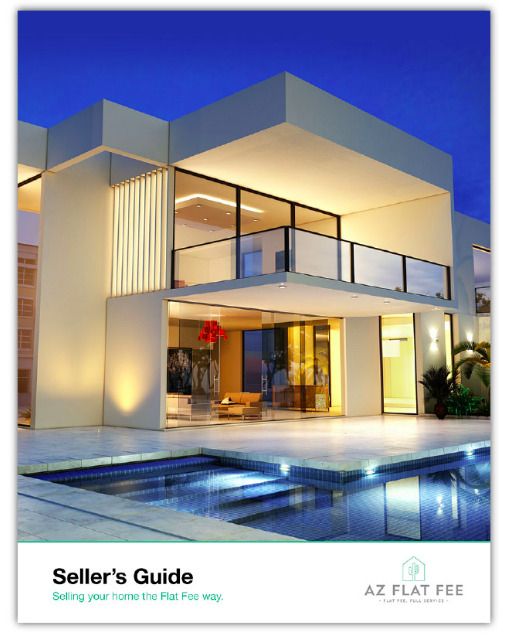 How Much Money Can You Actually Save?
In 2021, the average home sales price in Phoenix is $509,836.00. A realtor's commission at 3% on that home sale is $15,295.08. Instead, if you work with AZ Flat Fee on selling that home, AZ Flat Fee's charge for the sale is $3,500, leaving you a savings of $11,795.08!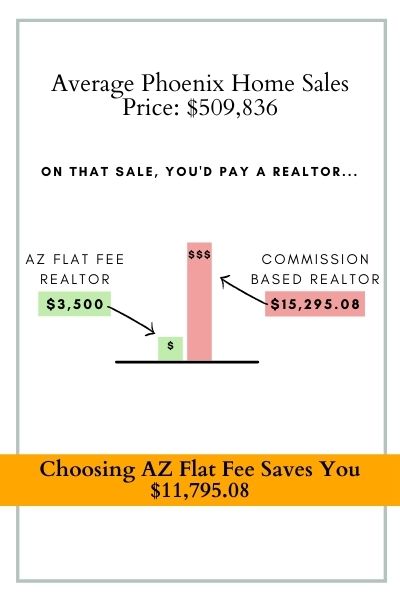 Savings with AZ Flat Fee
See for yourself how much you can save by going with AZ Flat Fee by sliding the calculator below!
Flat Fee Commission Savings
24,500
Estimated Home Sale Proceeds

$456,300

Flat Fee Agent

$431,800

Traditional Agent

Seller Agent Commission
$5,000
$30,000
Seller Agent Retainer Fee
$500
$0
Buyer Agent Commission
$30,000
$30,000
Title Insurance
$3,700
$3,700
Escrow Fees
$3,100
$3,100
Transfer Tax
$1,100
$1,100
Misc. Tax & Closing Fees
$300
$300
*Fees are estimaes only. Each home has unique taxes and transfer fees as required by local law. Exact closing costs to be determinded with full evaluation.
What Services are Provided in AZ Flat Fee's Low $3,500 Rate?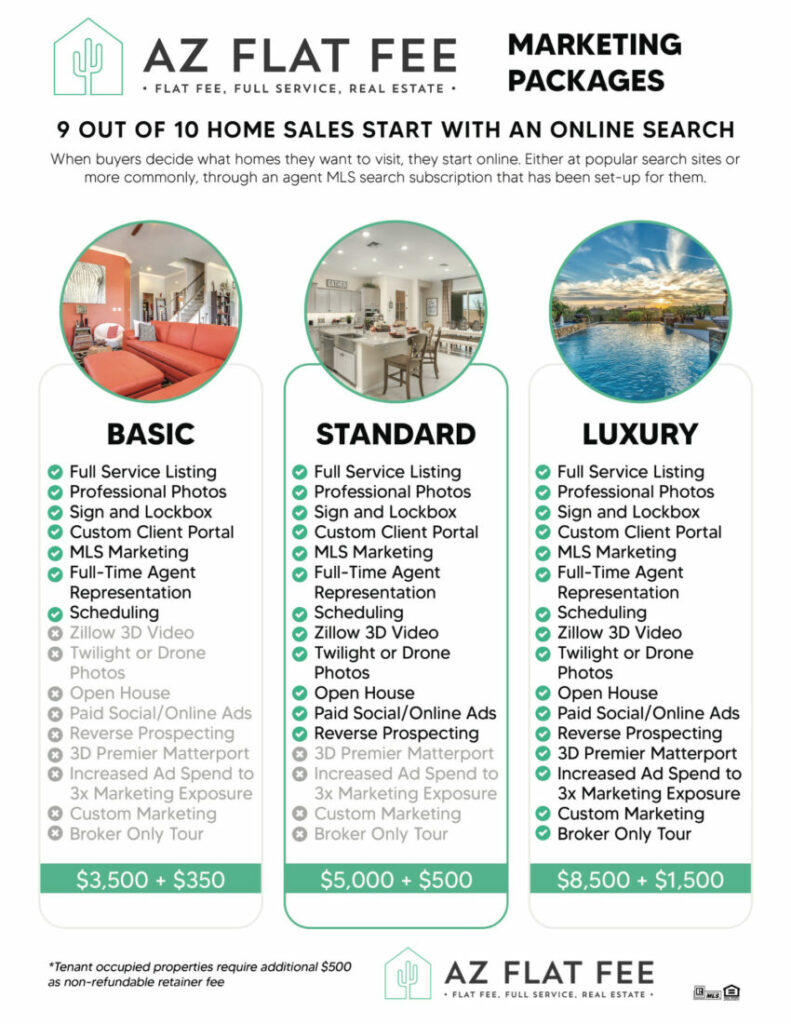 For a low, flat rate, you might be wondering what real estate services you actually get - that's a fair question! You'll receive all of the great services you'd typically find with a commission-based realtor, without having to pay the 6% commission fees. From MLS listing and marketing to hosting showings to negotiating with buyers to secure you the best deal, we provide you with a full service experience for one flat rate.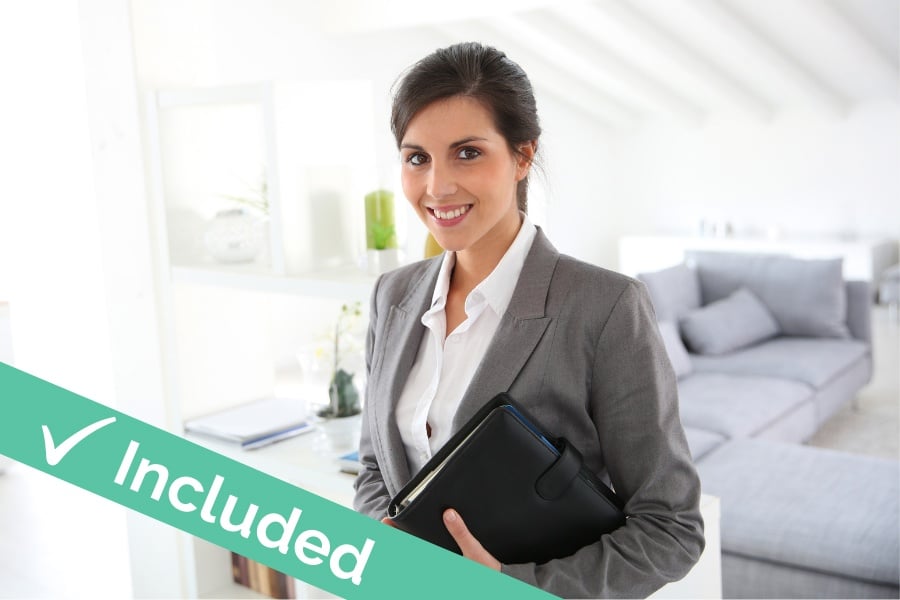 Full Time Agent Representation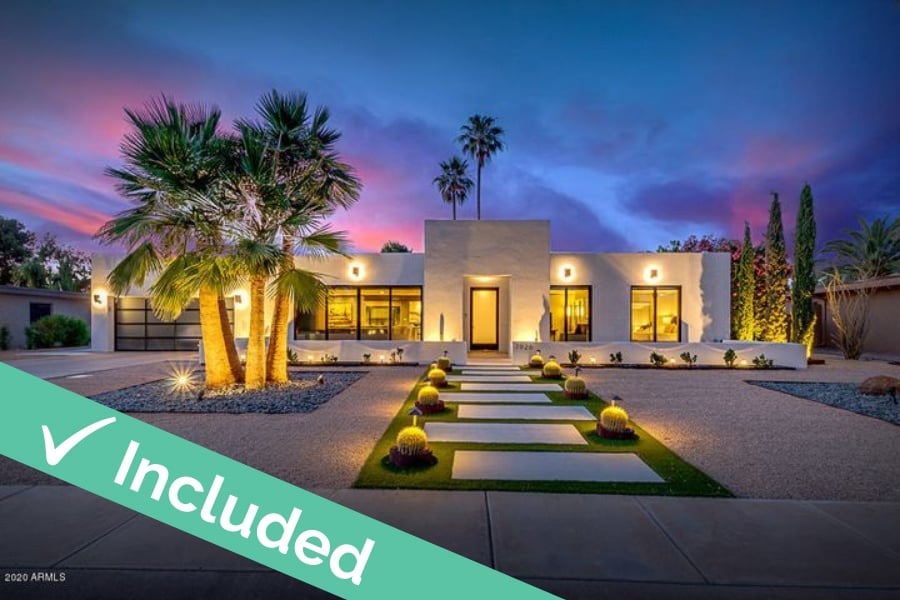 Professional Photos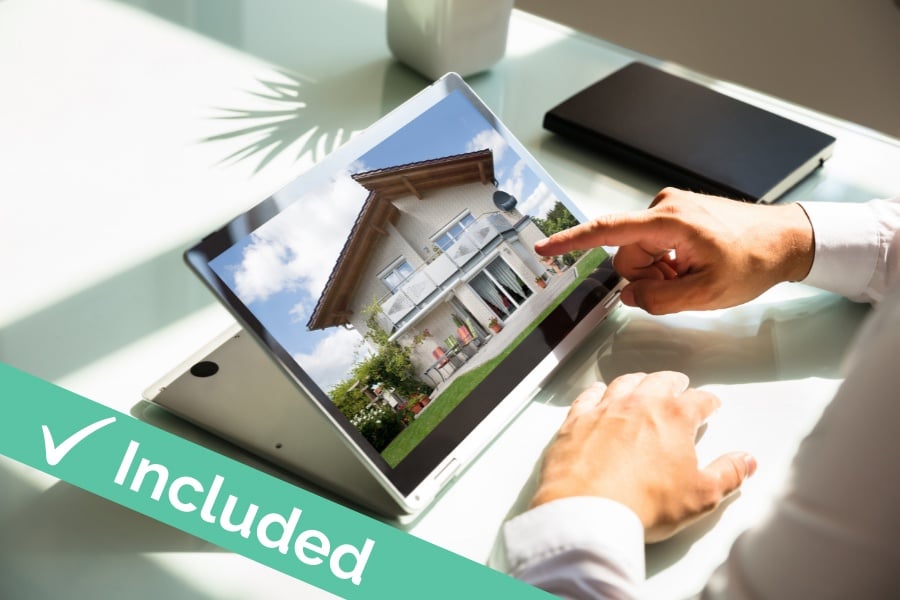 Full Service Listing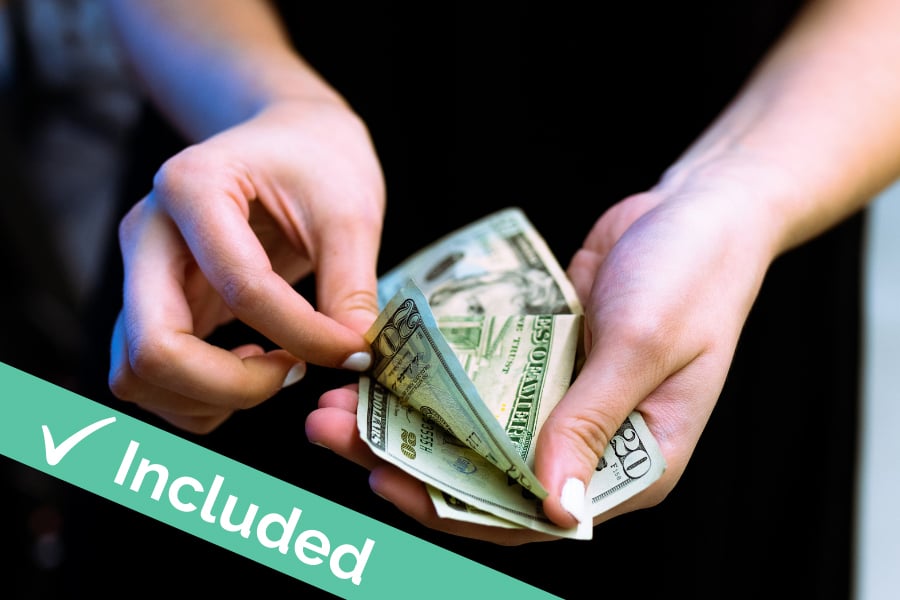 Save Thousands with a Low, Flat Fee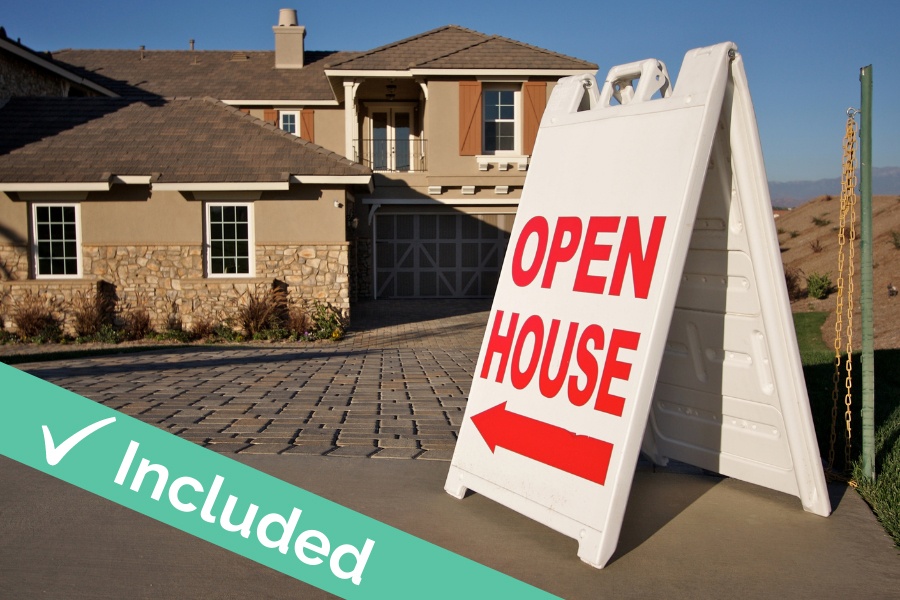 Host Showings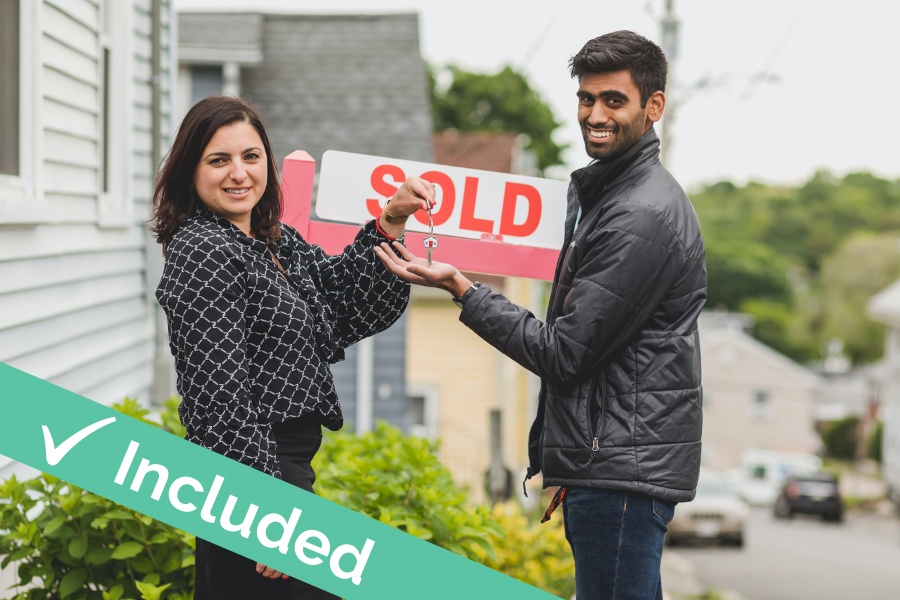 Negotiate with Buyers
What Past Clients Say About Us
We average 5 stars from 382 total ratings! Take a look below at what our clients have to say about working with our team of agents at AZ Flat Fee.
Average 5 Stars from 404 Total Ratings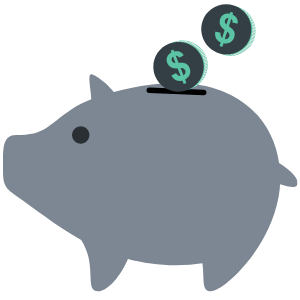 $12,295.08
Our Average Seller Saves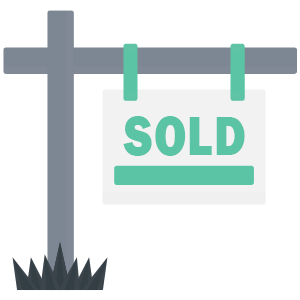 301
Amount of Homes Sold in the Last Year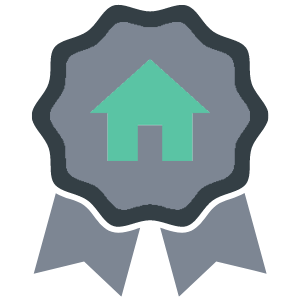 15
Among the Top Realtors in Arizona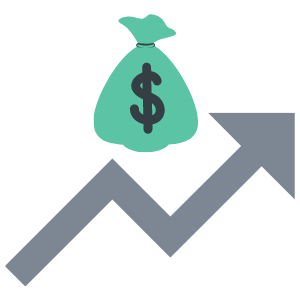 $150,389,229
Sale's Volume in the Last Year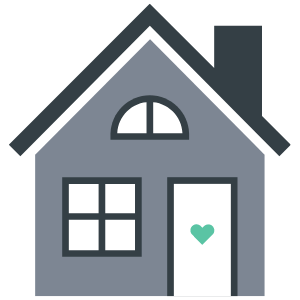 $3,537,010
Our Clients Saved in the Last Year