Arizona and California are both located in the western region of the United States. They share the similar boundary of the Colorado River and have several similarities such as breathtaking landscapes and great weather. However, they also differ in many areas. These include size, population, lifestyle, and most importantly, cost of living. So, is it cheaper to live in Arizona or California?
Is It Cheaper to Live in Arizona Than in California?
It is significantly cheaper to live in Arizona than in California. In fact, California ranks amongst the top three on the list of most expensive states in the USA, while Arizona comes much later on the list. This difference is a result of several factors, including housing costs, feeding costs, tax rates, population, and economy.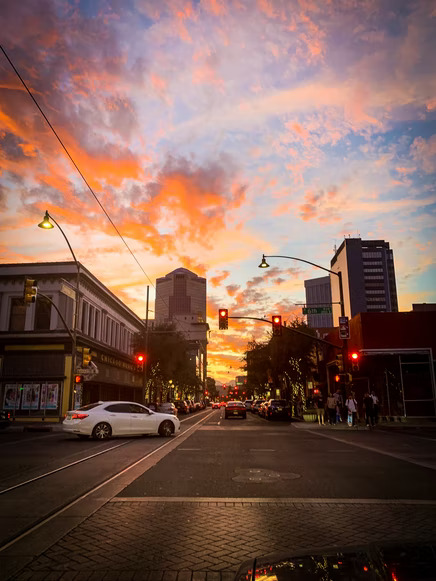 An individual living in Arizona needs an average of $57,000 annually to live comfortably, compared to an average income of $75,000 required by a person living in California. This difference makes it so much harder for low and average-income earners to live comfortably in CA.
Why Is It Cheaper to Live in Arizona Than in California?
Several factors are responsible for the difference in the cost of living in these two states. Some of these factors range from the infrastructure in place to the various activities carried out in both states. However, the most common factors that impact the cost of living include tax rate and property costs:
Cost of Buying Homes
The average price of buying a home in a state is one of the major factors that determine whether it would have a higher or lower cost of living when compared to other states. Several real estate market researches have shown that the average cost of building a house and required down payment for a home is considerably lower in Arizona than in California.
Home Mortgages 101 (For First Time Home Buyers)
Cost of Rental Property
Arizona is quite cheap for individuals who want to lease a property. The prices vary in the different cities within the states. However, the average rental price in Arizona is $1500, which is considerably lower than California's average cost of $2200.
Tax Rate
When comparing tax rates between both states, the tax rates in California blow right through the roof. As of 2022, single taxpayers in California pay as high as 10% with the rates increasing as the salary levels increase. However, the reverse is the case in Arizona with a decent tax rate of 2.59 – 4.50%.
Transportation
California is famous for its congested traffic with commuters spending long hours trying to go about their daily activities. This ultimately culminates in an increase in gas and transport fees. On the contrary, Arizona has a better traffic flow, thus, residents have an easy time commuting from place to place.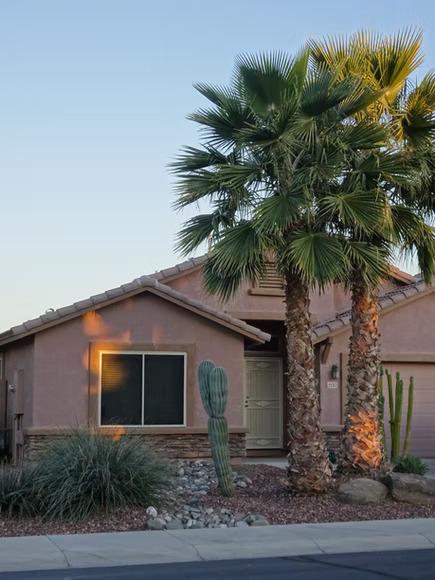 Benefits of Living in Arizona
California may offer a generally faster-paced lifestyle and plenty of excitement. However, there is traffic congestion and a large population to deal with. Arizona on the other hand allows you a less fast urban lifestyle with lots of benefits like a natural ecosystem and an excellent educational system.
Rich Natural Ecosystem
Arizona ranks top on the list of states with numerous tourist attractions. With breathtaking views, mountainous landscapes, abundant wildlife, natural parks, and lakes straight out of a movie, Arizona is a place to visit. The Grand Canyon, one of the seven natural wonders of the world alone, attracts an average of 5 million tourists annually. Other visit-worthy places include:
Lake Powell
Havasupai Falls
Meteor Crater
Antelope Canyon
Organ Pipe Cactus National Monument
Horseshoe Bend
The Red Rocks of Sedona
First-Rate Educational System
Arizona is home to many top-rated and standard schools such as the University of Arizona, North Arizona University, Arizona State University, and a host of other private universities. Arizona ranks 14th in the federal public educational system and in 2018, had a 78.7% ranking of public high school students graduating on time.
Other Benefits of Living in Arizona Include:
Rising economy
Variety of outdoor activities to engage in
Lots of job opportunities
Ease of living
High level of security
Lower population than California, which is great for people who are not big fans of loudness and rowdiness that comes with more populous states
Related Questions
Why Do People Move to Arizona From California?
Arizona has seen an increase in migration from population-dense states such as California. Over the last five years, Arizona pulled an average of 267,000 immigrants from other states, with an average of 200 individuals daily.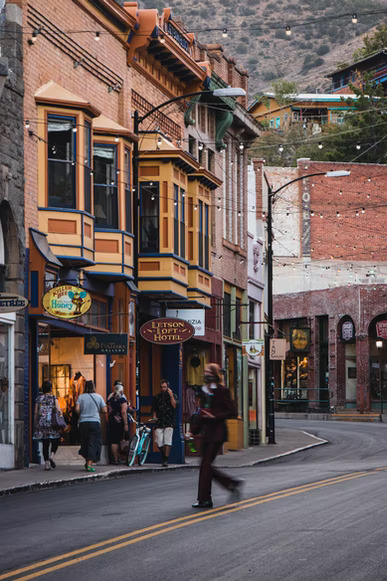 Seeing this massive inbound movement to Arizona, the multimillion-dollar question is, what tips the tide? The following factors play significant roles in this mass movement to Arizona.
Job Availability
In recent years, Arizona has seen an economic boom due to companies like Paypal, Petsmart, and Wells Fargo setting up residence in the state. Additionally, the arrival of tech companies into the state has only served to further strengthen the economy and increase job opportunities in the state, hence, increasing the number of people willing to move there.
Ease of Movement
With congested road traffic being a rare sight in Arizona, residents have an easier time arriving at their destinations in record time. In cities like Tucson, East Valley, Phoenix, Mesa and West Valley, some places can also be accessed by walking or cycling, giving residents a variety of movement. This is not usually the case in other big cities.
Other routes of transportation such as air, and railways are equally developed and affordable thus, movement into and out of Arizona is relatively easy and hassle-free.
Fewer Natural Disasters
When compared to its neighboring states, Arizona is relatively safe from the natural disasters places like California are known for. Arizona is a landlocked state, located firmly on the Earth's bedrock, thus, it is less prone to earthquakes.
Also, being a desert valley, Arizona lacks significant vegetation that predisposes to forest wildfires during the summer season.
Conclusion
The Grand Canyon state is rapidly becoming one of the choicest places to live in the US because of its affordable cost of living and rapidly growing economy. If you are considering moving to Arizona, then you'd need a professional and local realtor company, such as AZ Flat Fee realtors to help you find the right home and facilitate the purchase process.