While trying to retain as much capital gains as possible, some sellers choose to list their properties as "For Sale By Owner" (FSBO). This implies that they would be selling the house directly without a realtor. However, buyers typically have agents representing them, so, do agents avoid FSBO houses?
Do Agents Avoid FSBO houses?
Yes, agents often deliberately avoid "For Sale By Owner" houses. They do this for various reasons including possible property legitimacy issues or sellers failing to pay the buyer's agent commission. Some unforeseen problems might arise too, and agents would rather avoid all of these.
Legitimacy Issues
Legitimacy is a major issue in the real estate industry. Some con artists put up FSBO information to rip off unsuspecting buyers. Agents can have to go through a challenging verification process to confirm that the property is indeed legitimate. So, some agents prefer to steer clear altogether.
On the part of the buyer, going into FSBO deals without an agent is heading into unknown territory. There are usually various legal forms that would need to be completed. Property disclosures, a standard contract, lead paint records, and occupancy agreements, as an example.
This is why a realtor from AZ Flat Fee is vital to guide you through the purchase process. An agent helps you to understand the terms used in paperwork, helps to confirm the legitimacy of property claims by the seller, and generally ensures that your interests are protected.
Challenging Purchase Process
Dealing with a non-professional seller can be challenging for an agent. For starters, the sellers have their guards up because they assume that their property would be underpriced. On the part of the sellers, they might also stick an unrealistic price tag on their property and refuse to renegotiate.
FSBO sellers might be unaware of due process in a home sale and end up trying to skip vital steps. Also, these sellers often have a job or other engagements and they might not be able to invest the needed time for a smooth sales process.
Additionally, FSBO sellers have an emotional attachment to their property, and this may get in the way as well. They would be dealing from a biased point of view. When they are given an offer they are not pleased with, instead of proposing a counteroffer, they might shut down the entire process based on 'hurt feelings'.
Unforeseen Problems
When dealing with a seller's agent, they would typically reveal everything there is to know. From necessary repairs to upgrades and slight renovations required by the property. The buyer's agent and the seller's agent then negotiate a reasonable fee to be taken out of the sales price to cover those expenses.
In FSBO arrangements, owners often avoid mentioning the flaws in the property. They might not view them as flaws themselves. Therefore, negotiating a reasonable price for fixing this can be a most stressful process. In certain cases, the sellers may be totally against parting with some portion of their intended capital gains.
This may lead to the sales process dragging significantly longer than it should and leading to loss of man-hour on the agent's part. This is chief amongst reasons why agents may avoid FSBO properties. On the other hand, if you're heading into an FSBO deal, you would need professional guidance from an AZ Flat Fee realtor to avoid negotiating wrong.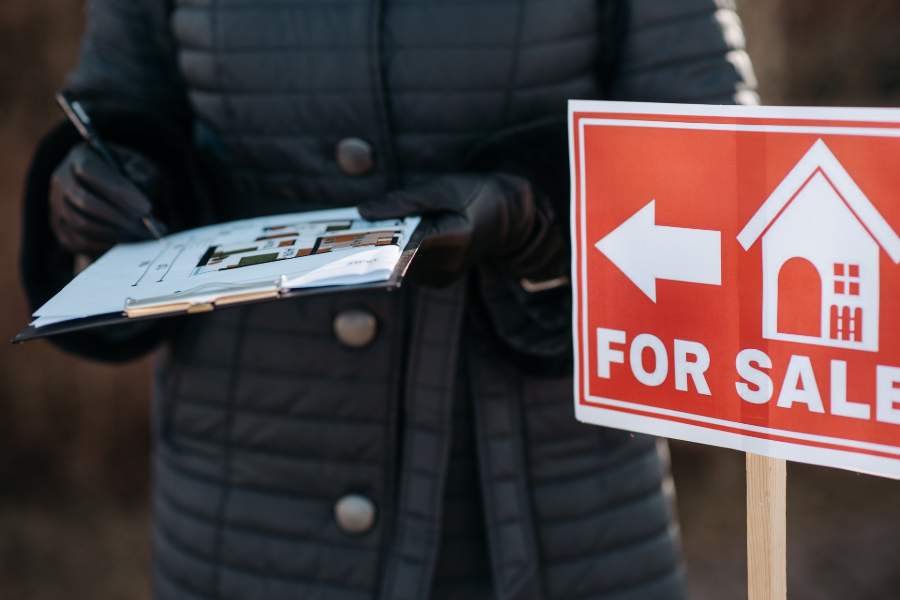 Failing To Pay Buyer's Agent Commission
Another reason why agents avoid FSBOs is that the homeowner may be unwilling or unable to pay a commission to the buyer's agent. After avoiding having to pay a listing broker, some take it further and try to do the same with the buyer's representative. This usually results in a stalemate, or total avoidance altogether.
Unlike some home sellers, most homebuyers opt to use an agent when purchasing a home. Therefore, an FSBO who avoids paying a buyer's agent commission is automatically losing potential buyers. Some also deliberately avoid paying this commission so that they can deal directly with the buyers.
Oftentimes, they may have motives to get the buyer into buying an overpriced property. An AZ Flat Fee realtor sees schemes like this miles away and steers you away from potentially losing money. At the end of the day, avoiding FSBOs may be in the interest of both the realtor and buyer.
Sellers May Not Know Better
The sales process might progress well up until the point where the purchase offer is accepted. Right after this, there are still some steps required before completion. Homeowners might not be privy to these steps, and hence, the deal might go south at this point.
Before closing, the following has to happen:
A written mortgage commitment by the buyer 
Inspections finalized within the set time 
Contracts are approved by attorneys 
An order for instrument survey is done 
Review of the title work 
Title Commitment
[lyte id='fWJj53jOVJI' /]
These tasks all have specific timelines during which they must be completed for the purchase/sale to be successful. However, some FSBO sellers do not know what should be done and when. This might end up disrupting the entire process that so much effort went into on the part of the agent.
Why You Should Avoid FSBO Houses
According to the National Association of Realtors, 95% of buyers first search on the internet when looking for a home. Print newspaper ads are only used by 13%. This is why realtors like AZ Flat Fee have a robust internet strategy to sell your home, and you probably do not have this.
We've clearly detailed that agents do not like FSBOs. This would reduce your potential buyer pool significantly and you might have your listing up for longer than you planned.
Conclusion
On the surface, FSBO might present an avenue to keep some more profit from sales. However, getting into the process shows that it is a whole different ball game. Opting for a realtor may help you avoid lots of challenges in the end.