Mesa is the third-largest city in Arizona and home of Cubs spring training. Throughout the area, there are a lot of shops, restaurants, museums, and other cultural attractions. Living in Mesa offers residents the diverse amenities of a big city without the high cost of living in one. If you want an affordable home, Mesa is an excellent place to live in.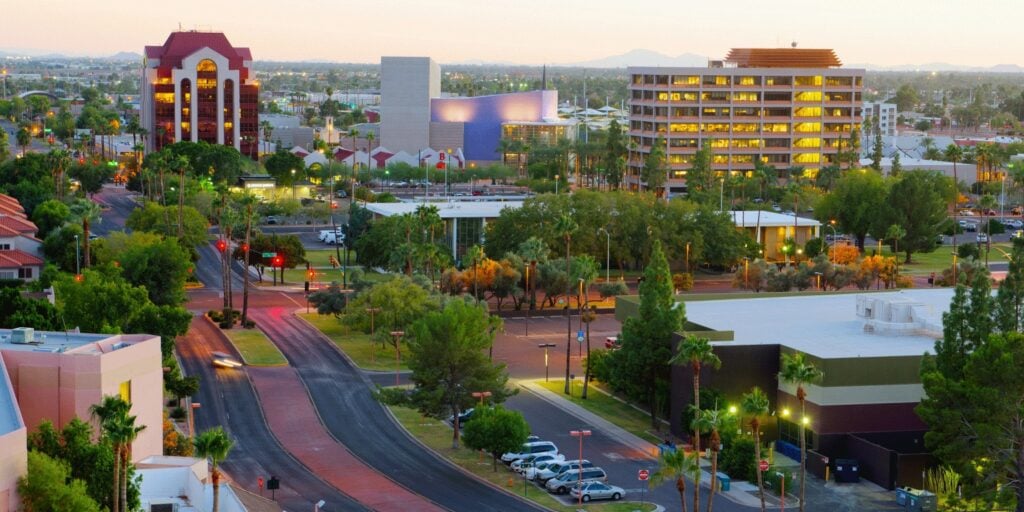 Best Places to Live in Mesa
Explore the best neighborhoods in Mesa for buying or selling your home. If you desire the urban amenities that only a city can offer, yet still want a highly livable community feel, these are the places you will definitely want to consider.
Eastmark
Located in the heart of Mesa, Eastmark is ranked as the #1 best-selling master-planned community in Arizona and does not collect a primary property tax. It features beautiful neighborhoods, top-rated schools, and a prime location near basic necessities. It is also known for its rapid growth and expansion with lots of new build communities.
The five-square-mile mixed-use community was designed to promote active and outdoor lifestyles. Residents can enjoy several activities together, with access to parks, pools, shops, a community center, and tons of innovative amenities.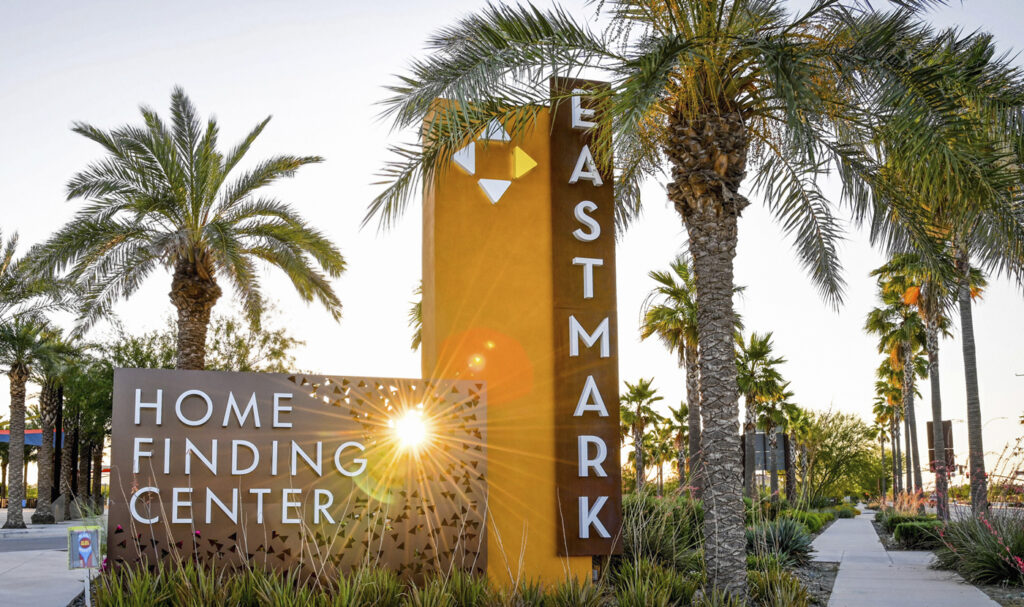 Dobson Ranch
Dobson Ranch was established in 1973 and is Mesa's first planned community. It's a quiet lakeside community consisting of nearly 5,000 homes. Residents can enjoy access to 65 acres of common areas and facilities which include seven man-made lakes, recreation centers, tennis courts, playgrounds, and pools. Dobson Ranch is situated in a prime location, allowing residents to have easy access to major roadways and commercial districts.
Red Mountain Ranch
Red Mountain Ranch is an 800-acre master-planned community located in northeast Mesa. It is comprised of more than 1,600 single-family homes and townhomes. Red Mountain Ranch has a golf course, a clubhouse, tennis courts, fitness and dining facilities, and parks. Residents also enjoy spectacular views of the Red Mountain as well as the nearby recreational areas.
Las Sendas
Extending across a total area of 1,800 acres, Las Sendas is the most upscale master-planned community in Mesa. The community features million-dollar homes with a beautifully-maintained desert environment, and stunning mountain and valley views. Residents of Las Sendas can enjoy access to luxurious amenities and outdoor recreation including a championship golf course and clubhouse, hiking and mountain biking trails, spa, swimming facilities, tennis courts, community parks, and many more.
Augusta Ranch
Augusta Ranch is a large golf course community offering single-level and 2-story family homes. It is conveniently located near schools, commercial areas, and highways providing short commute times to work, airports, and nearby cities. Augusta Ranch is also near plenty of outdoor recreational areas, perfect for exploring some of the scenic Arizona terrains.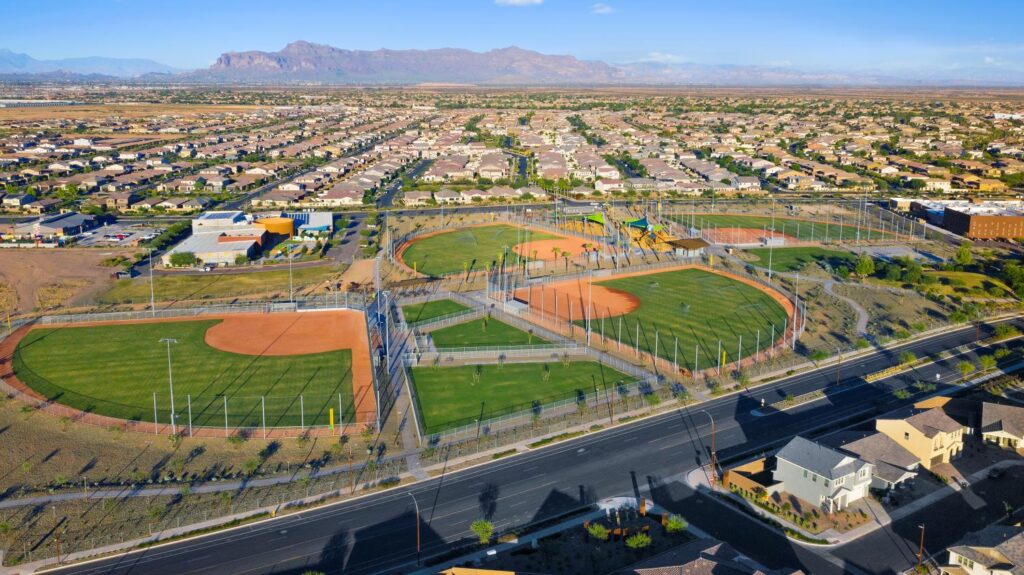 What About the Kids?
Mesa is an awesome city for kids and has year-round activities for different age groups. If you have active kids, indoor play centers such as Jambo Indoor Fun or Laser Quest will keep them entertained. They can also visit fascinating museums like the Arizona Museum for Youth or the Arizona Museum of Natural History.
Other fun places to visit include the Papago Park which features lots of hiking trails and the Golfland Sunsplash which has a water park, an arcade, and laser tag.
The education system in Mesa includes many public, private, and parochial school systems. You can also find Charter schools, magnet schools, international baccalaureate programs, numerous parochial, Montessori alternatives that embody the city's commitment to quality education.
What to Expect from AZ Flat Fee in Mesa
Flat Fee: At AZ Flat Fee, we help you save thousands of dollars! Instead of paying 3% to list your property for sale, we only charge $3,500. As flat fee realtors, we offer clients the value they deserve at a cost that keeps more money in their pockets!
Full Service: We are full-service, local flat fee realtors offering quality services and outstanding customer service. Our committed flat fee realtors will offer you insight so that you make sound decisions for yourself and avoid issues that may arise along the way. Apart from saving you money, we also strive to give you the best experience when you're selling or buying a home.
Our selling process in Mesa involves three simple steps to enable you to sell faster and save more.
Ask us any questions you may have by calling, emailing, or texting. Also, inform us if you want to sell, buy, or both. A Mesa Arizona realtor expert will schedule a time to visit your home for comparable market analysis. We will also suggest the best marketing tactics and help you prepare good pictures of your home.
We take amazing photos for marketing your property on more than 100 websites and prepare for showings. Our realtors also market your house to local networks and obtain feedback, advise on offers, organize showings, and review offers.
Our experienced realtors work with other parties once an offer has been made to handle appraisal, inspections, loan underwriting, and other disclosures to ensure the deal goes through without any issues. We also keep you informed every step of the process until you receive proceeds from your home sale.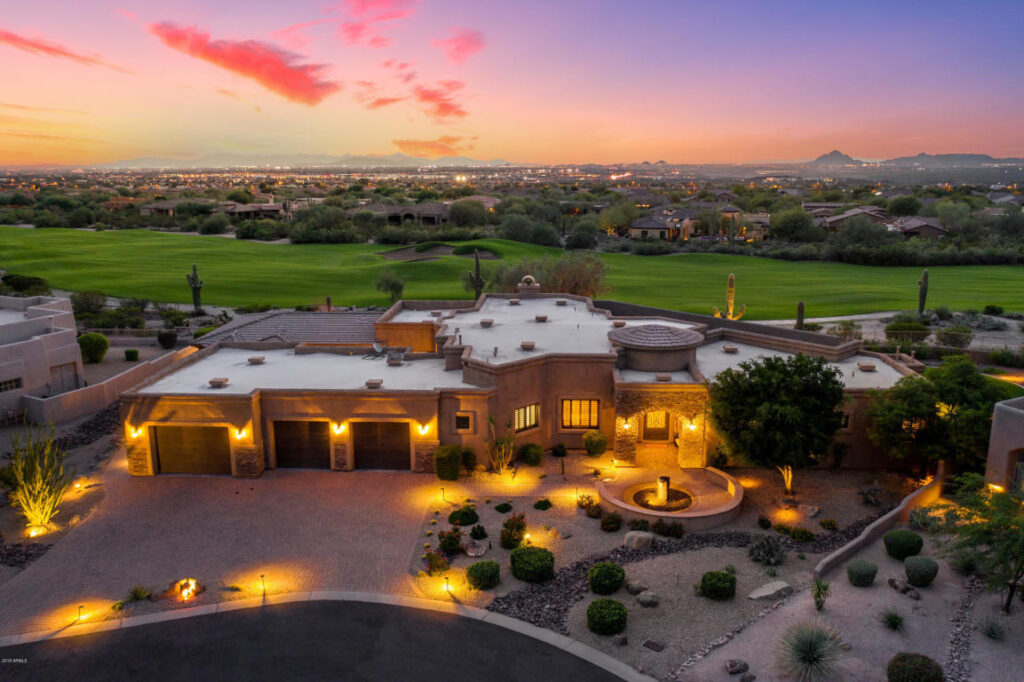 Why AZ Flat Fee in Mesa?
We live and work in Mesa, enjoy its culture and unique areas. If you are looking for someone to help navigate buying and selling real estate, look no further than your local AZ Flat Fee agent! Work with a Mesa Arizona realtor expert if you want to maximize your profits plus home buying and selling experience.
We help buy and sell hundreds of homes in Mesa, and other cities in Arizona like Chandler, Tucson, and Gilbert annually which means we are knowledgeable and have more experience than most realtors and consistently rank among the top agents in Mesa.
With AZ Flat Fee, you will enjoy complete closing coordination, quality photography, as well as professional marketing, offers and negotiations, and a full-service realtor experience for a flat fee realtor price!
Whether you are looking for a waterfront home in Dobson Ranch as an investment property or your dream custom home in Las Sendas, we have the experience to help you find the perfect home! Of course, if you need to sell a home, we will give you the same great service for a low flat fee!
Please fill out this form for more information about our services.