For a long time, the city of Glendale was regarded as "old-fashioned." However, things are a lot different now. Glendale has been transformed completely, combining its rich history and culture with modern entertainment. Glendale is a great place for families, college students, seniors, and even businesses.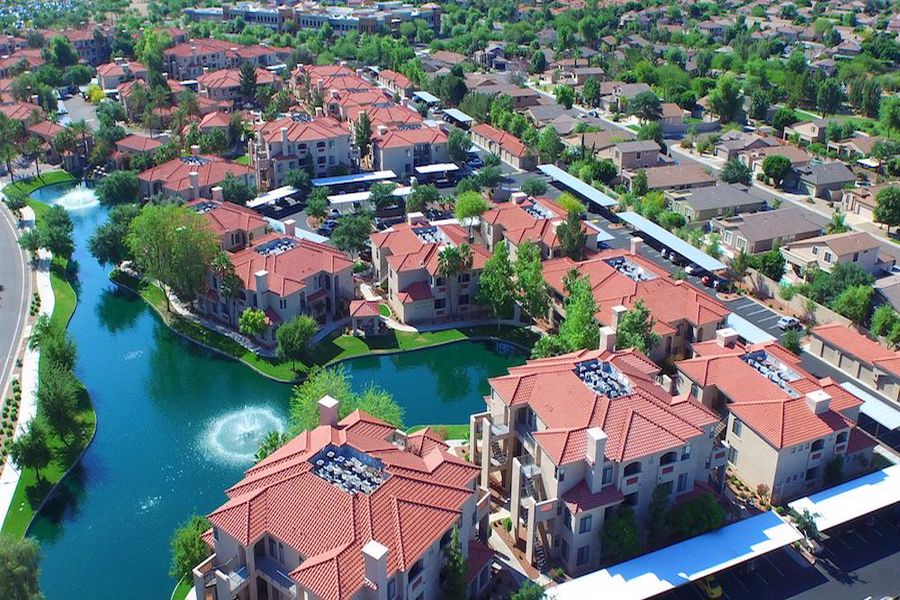 Best Places to Live in Glendale
Glendale, Arizona is known for its historic attractions such as the Sahuaro Ranch Park. It is also known for its state of the art entertainment facilities such as the State Farm Stadium, the home stadium of the NFL's Arizona Cardinals. It has hosted the 2008 and 2015 Super Bowls and is set to host the 2023 Super Bowl.
If you are looking to relocate or buy a home in Glendale, Arizona, you can explore the best neighborhoods to live in. These neighborhoods are established well-planned neighborhoods that have all the amenities you need. You should definitely consider these planned communities when purchasing a new home.
Arrowhead Ranch
Arrowhead Ranch is one of the most highly sought-after neighborhoods in Glendale. It was originally a citrus farm, but now, it is a great area to enjoy the desert scenery with lots of palm trees and desert cacti. This location boasts a range of property types ranging from single-family homes to townhouses, condos, and even commercial real estate.
There are a lot of outdoor recreational activities for residents which include the 1,185 acres and 15-mile trail that Thunderbird Park provides for bikers, hikers, and even joggers. There is also the Lake Pleasant Regional Park where water recreation enthusiasts can have a fun time.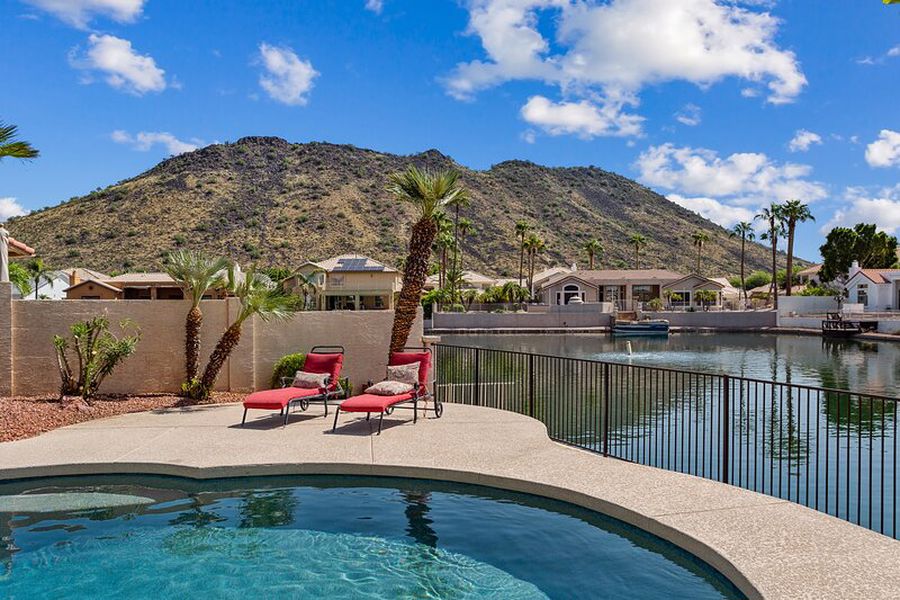 Arrowhead Ranch is an established community where residents enjoy all the modern conveniences without being bothered by construction and development.
Palomino
Palomino is an established urban neighborhood in Glendale, Arizona. This neighborhood consists primarily of medium and large-sized single-family homes. There are also a number of apartment complexes. Most of the residential buildings in Palomino were built not too long ago, with most of them having been built sometime between 1970 and 1999.
Arrowhead Lakes
This master-planned community is one of the best places to live in Glendale. The neighborhood comprises about a thousand single-family homes with several amenities to match any lifestyle. Arrowhead Lakes was developed by several builders in the late 1990s and features several single and two-story buildings.
Most of these buildings are lakefront and allow the residents to enjoy the pleasing view of the lake. You can also get a quality education in this community.
Downtown Glendale Area
Downtown Glendale is the place to be if you are a lover of bustling nightlife. This neighborhood prides itself as one of the best neighborhoods when it comes to shopping, fine dining, and exploration. This neighborhood has several single-family homes and even high-rise apartments.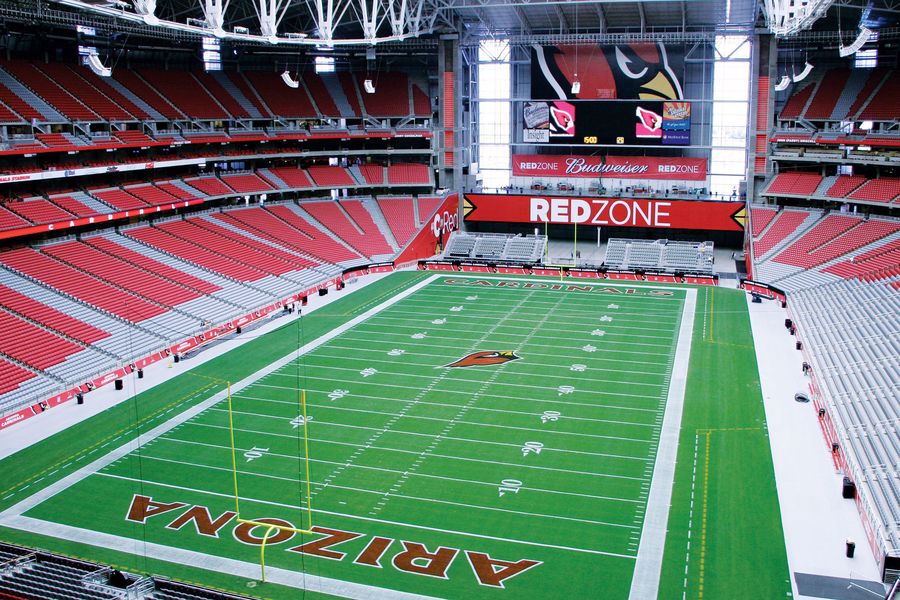 With a space center, a botanical garden, and a Broadway theater, residents of the downtown Glendale area have a lot to do without needing to travel out.
What About the Kids?
Glendale, Arizona, has several activities that families can participate in and enjoy together. There are fun activities for everyone to participate in regardless of whether they are hard-to-please high schoolers or even very energetic toddlers. There is a lot for kids to explore in Glendale, ranging from extracurricular activities like theater and sports for the kids and local community events to weekend playdates and outdoor excursions.
There is a theater company in Glendale that often offers a wide range of presentations for children including puppet shows. And if your kids are interested in playing outdoors, you can let them take a trip to the World Wildlife Zoo present at Litchfield Park. The zoo is home to some of the most exotic animals and wildlife. Your kids are allowed to get up close and personal with some wild animals like sharks, white tigers, and alligators.
What to Expect From AZ Flat Fee in Glendale
Reducing the costs you have to incur is a primary aim of AZ Flat Fee. This is why we charge only a $3,500 flat fee rather than the typical 3% required to list your home. We offer comprehensive and premium services while saving our clients thousands of dollars.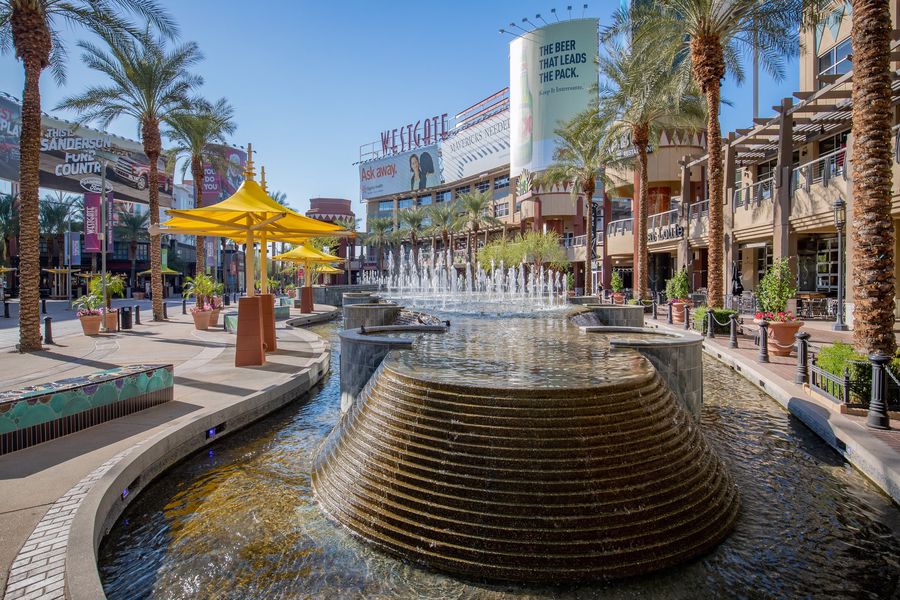 Our flat fee realtors are top-tier and work full time to ensure your success whether you are selling or buying a home. Our experienced flat fee agents and staff are always on board to offer invaluable advice to ensure that your investment decisions are right.
Usually, our Glendale Arizona realtor selling process follows three simple steps:
Reach out to us. We are ready to answer any questions you have and then notify us whether you are buying or selling. To get the comparable market analysis done, we would schedule a day for a physical visit. We would also handle photography and then recommend the most suitable marketing strategy.
We capture great pictures and showcase your home to over 100 websites. We also handle the marketing to local networks and conduct showings to ensure that your home sells fast! Our agents would also be there to offer advice on negotiations, obtain feedback, organize showings, and examine the offers that have been made.
Following the acceptance of an offer, we collaborate with other parties involved to handle inspections, loan underwriting, title commitments, as well as any other essential disclosures to guarantee that the transaction goes smoothly.
Why AZ Flat Fee in Glendale
At AZ Flat Fee, our team realtors are part of Glendale's community. If you need someone that will help you navigate the entire process of buying and selling real estate in Glendale, you cannot go wrong with AZ Flat Fee Glendale Arizona realtors. They reduce your stress and help you maximize profit by only charging you a low flat fee.
Working with a Glendale Arizona realtor expert will help you maximize your time, resources, and experience while making a profit on the sale or purchase of your property. AZ Flat Fee realtors are more knowledgeable and experienced. They have also consistently ranked among the best real estate agents in Glendale.
Please fill out this form for more information about our services.