It's been 15 years since the housing crash of 2007. Within this timeframe, the capital city of Arizona, Phoenix, has experienced unprecedented growth and is said to be the fastest-growing city in the USA, owing to its recent economic growth and affordable cost of living. The question everyone's asking now is 'is the Phoenix housing market going to crash again?'
Is the Phoenix Housing Market Going to Crash Again?
No, the Phoenix housing marketing is not going to crash soon. If anything, the Phoenix housing market is steadily growing with a median sales increase of about 28%. Experts predict a 15-25% increase in price within the latter months of 2022, due to very high demand and a low supply of houses.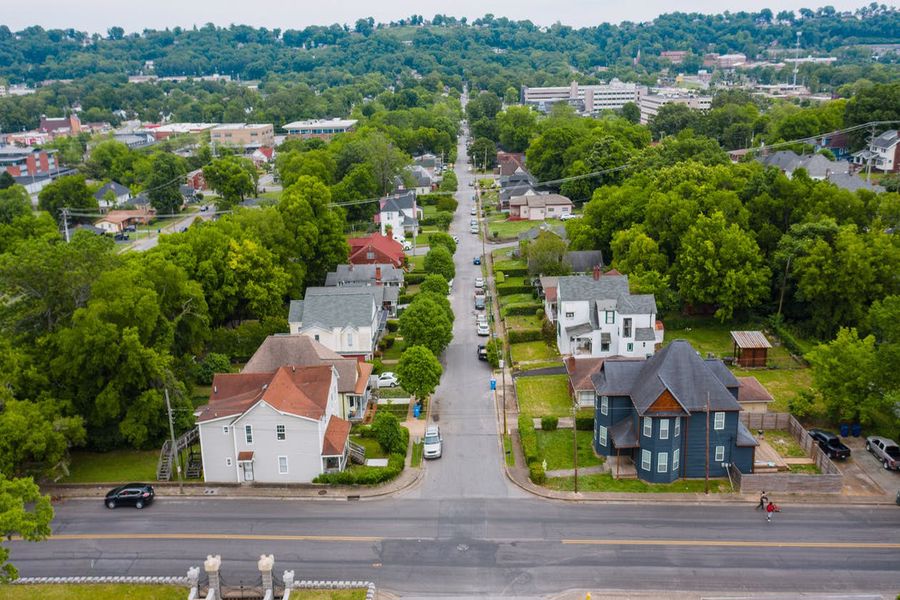 With the recent economic boom in Arizona and a predicted future rise of 41.8%, the rate of inbound movement into Phoenix is set to increase. This would result in an increased demand for homes and a corresponding increase in the cost of acquiring houses.
Current Trends in the Phoenix Housing Market
Presently, there is a strong upward trend in the Phoenix housing market, and it is showing no signs of crashing. This sort of steady increase is affected by major factors like the rate of population growth and the forces of demand and supply in the market.
Population Growth
Phoenix provides easy access to basic amenities, a high standard of living, and continuous economic growth. All of these perks attract the interest of people to the state, especially those looking to migrate from saturated states such as California and New York.
High Demand and Low Supply
Demand and supply is a fundamental economic principle and one of the major reasons responsible for increases and decreases in commodity costs. When there is an increase in the demand for houses and a low supply, competition follows. Buyers employ every tactic available to outbid each other and thus, drive up the prices of homes.
With more people moving to Phoenix, there is a lower supply of housing units than there is demand for. This results in high competition in the real estate market, and a price boom.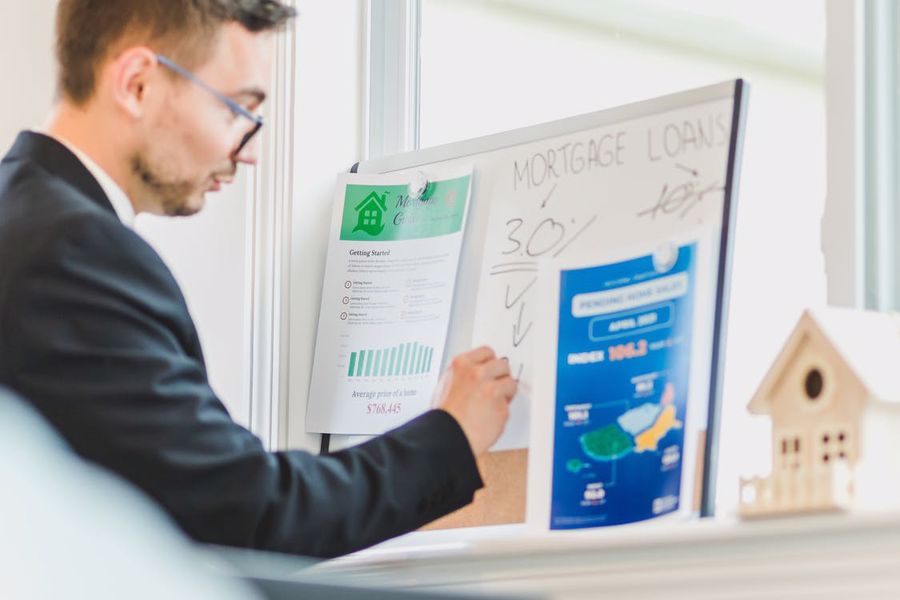 Affordable Mortgage and Interest rates
The mortgage rate in Phoenix, Arizona has maintained a steady rate of 4.97%, which is significantly lower when compared to neighboring states like California and Alaska. The allure of getting a house with a good mortgage rate draws more people to acquire property in Phoenix.
This ultimately drives up prices and creates a competitive environment thus maintaining the real estate market in Phoenix.
[lyte id='mU69g6Ao47A' /]
Affordable Property Tax Rates
Tax rates generally affect the cost of doing business in an environment. High property tax rates and strict tax regulations result in difficulty to acquire property in an area. However, areas with favorable tax laws and rates attract more investors.
Phoenix stands as one of the states with favorable property tax rates and laws. Currently, Phoenix has an average property tax rate of 0.62%, which is significantly lower than the national average of 1.70%, and ultimately results in an increased demand for housing.
Government Policies
Government policies are another crucial factor driving the real estate market in Phoenix. These rules can either promote or deter real estate investment. The government of Arizona is highly committed to creating a conducive environment for real estate investments by providing incentives, subsidies, and fair regulations.
Since there are no strict regulations on house prices in the city, all the prices are governed purely by the market. Phoenix also has a precise approach to landlord-tenant relationships as well as foreclosure protocols. All these factors come together to promote investments in Phoenix's real estate market.
Related Questions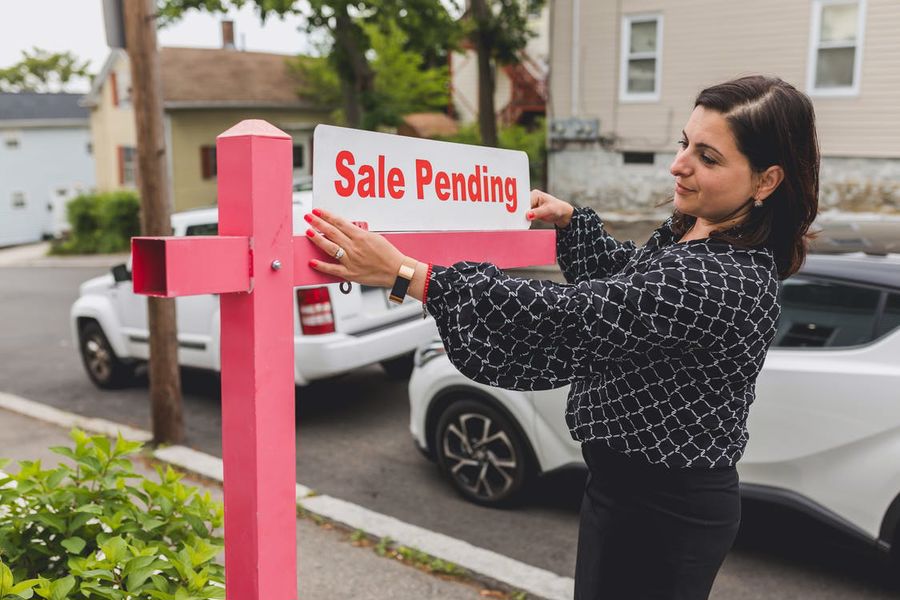 What Happens if the Housing Market Crashes?
The advent of a drop in the prices of homes simply means there are not enough buyers for the available property listing thus, supply exceeds demand. When this happens, properties are likely to be left unsold for long periods, thus leading to property depreciation and taken off the market.
Many sellers would bend over to meet the conditions of potential buyers in a bid to sell faster.
Is Now a Good Time to Buy a House in Arizona?
Although, there is no one-answer-fits-all to this question, purchasing a house in Phoenix now could turn out to be a very good investment. Phoenix over the years has become one of the choicest places to live in the United States, and this is not likely to change in a long time. The real estate market in Phoenix does not seem to be slowing down either.
With the steady population growth of 1.52% annually, there is sure to be an increase in the demand for homes. If you have enough money saved up and are looking for where to invest, then the Phoenix real estate market is a good start.
Do House Prices Fall in a Recession?
The cost of buying a house typically falls with the advent of a recession. Sellers are willing to lower the prices of the properties, and due to the financial crisis as well as the increased incidence of unemployment, the number of foreclosure auctions also increases as property owners are trying to ameliorate their losses.
Similarly, mortgage rates are also reduced during a recession. All these factors culminate in reducing the prices of homes during a recession.
Are Foreclosures Increasing in Phoenix?
No, foreclosures are not increasing in Phoenix. In recent years, the rate of foreclosure in Phoenix is low compared to the national average. Comparing the foreclosure rates of the Great Recession of 2008 with an average of one in 17 homes being put up, the current rates are significantly lower.
The main factor responsible for this drop is the growing real estate market in Phoenix. Houses are in high demand and even in a case where you can not pay up on your mortgage, you can simply put it up for sale with a buyer ready to purchase it.
Conclusion
If you are considering investing in the Phoenix housing market or purchasing a house to live in within the city, you would need the assistance of an experienced, local Phoenix realtor agency, such as AZ Flat Fee realtors, to help you find the right home and facilitate the purchase process.