Tanque Verde, a suburban city situated in Pima County, is one of the oldest ranch cities in the United States. Its enchanting mountainous and desert landscape draws hundreds of tourists as well as people looking to permanently reside every year. Let's explore some of the best neighborhoods in Tanque Verde.
Best Neighborhoods in Tanque Verde
Currently, Tanque Verde is an affluent community with 47 neighborhoods and has one of the highest median household incomes in Arizona. The real estate in the area range from medium-sized and large single-family homes to apartment complexes and luxurious homes.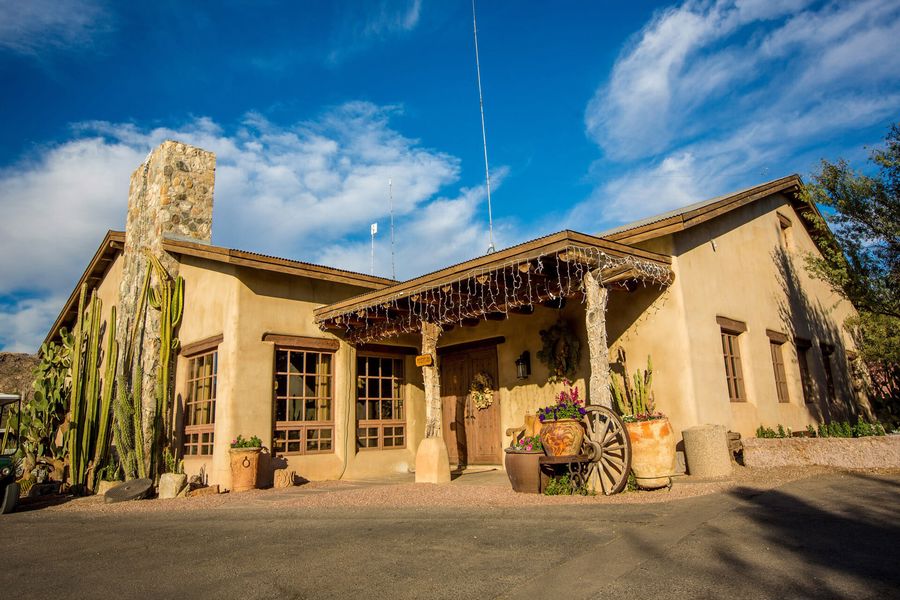 The name Tanque Verde translates to "green tank" and was conferred to the area because of the algae in a large and central water tank in the area during the late 19th century. Subdivisions here include:
Retail at Tanque Verde Road and Grant Road, Lot 1, Lot 2
8540 E. Tanque Verde, Lots 1 and 2
North Branch of Tanque Verde Road
Tanque Verde County Estates
Tanque Verde Village
Tanque Verde Village No. 2
Tanque Verde Terrace
Tanque Verde Heights
Tanque Verde Acres
Tanque Verde Vista
Tanque Verde Professional Plaza
Tanque Verde Estates
Tanque Verde Loop Plaza
Tanque Verde Trails
Currently, there are a lot of perks to living here including a high standard of living, lovely weather and beautiful landscape views, and a walkable distance to essentials and amenities. The region is also served by two school districts: Tanque Verde Unified School District and Tucson Unified School District.
Sabino Springs
Described as a blend of civilized comfort and wilderness, Sabino Springs is a well-planned and tranquil gated community that is relatively safe, especially for raising a family. With its proximity to landmarks such as Tucson International Airport and affordable housing, it is an ideal place to settle.
The neighborhood boasts several amenities including a restaurant called Wildcat Grill, a well-equipped fitness center, a swimming pool, and Arizona National Golf Club.
It also has a standard educational system that is served by the Tucson Unified School District. Some of the schools include:
La Cebadilla Estates
This is an elegant and beautiful community with luxurious homes and is one of the choicest locations in Tanque Verde. This private neighborhood boasts wide-open spaces and a private pond with a variety of wildlife animals and a quiet place to enjoy a picnic.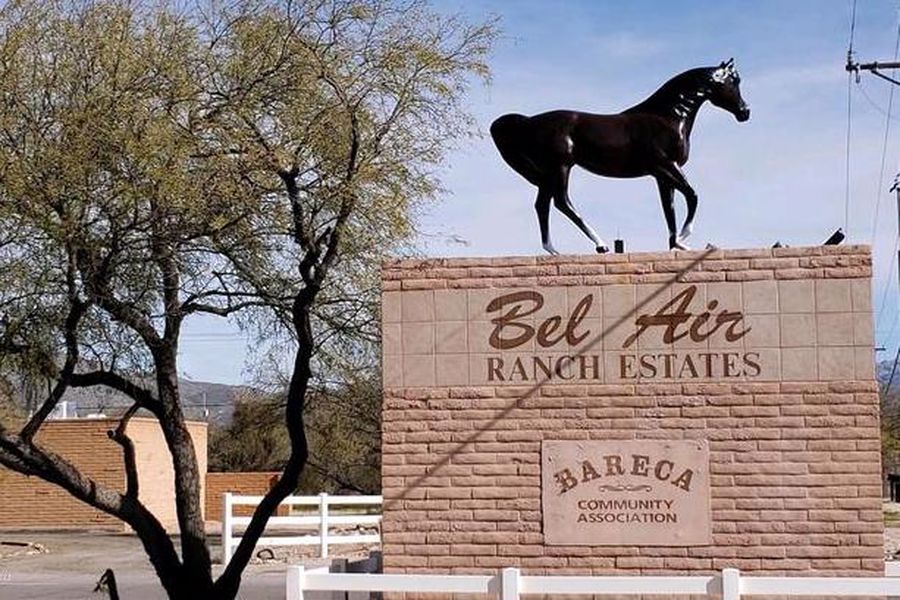 The residents also enjoy lovely views of the surrounding Rincon and Santa Catalina Mountains as well as warm winters. This neighborhood also boasts tight security and convenient access to the standard schools in the school district, restaurants, outdoor parks, and shopping centers.
Wild Horse Ranch Estates
It is a well-preserved gated country estate that mainly consists of large homes that are competitively priced. Unlike the name implies, there are no ranches or horses in this neighborhood.
With proximity to Saguaro National park, outdoor lovers enjoy quality time in nature where there are miles of hiking, running, and biking trails. It also offers a mixed variety of houses ranging from single-family homes and multi-family homes to apartment complexes and ranch homes.
Forty-Niners Country Club Estates
This small, stunning community is surrounded by a rich forest and heavy vegetation. It is one of the wealthy neighborhoods in Tanque Verde with a variety of homes to choose from. It is popularly known for the forty-niners' golf course which has an excellent view of the mountains.
Also, mesquite, eucalyptus, and other exotic plants beautify the environs of this neighborhood. Its dwellers enjoy a variety of essential amenities including a gym with fitness classes, a swimming pool, a playground, a little free library, and a restaurant.
The neighborhood has a true sense of community and hosts plenty of neighborhood events all year long that include
St. Patrick's Parade
Community yard sale
Halloween Party
Holiday Party and tree lighting.
Bel Air Ranch Estates
This equestrian-oriented neighborhood is one of the best locations to settle in, especially for individuals seeking solace from the bustle of the city. It is a neighborhood of approximately 432 properties, with the majority comprising an acre or more. The median listing price is $625,000, with the majority of the residents owning their homes.
The sunset casting a golden light on the mountains is one of the most beautiful aspects of this neighborhood. The residents also enjoy access to a variety of restaurants, shopping centers, top-rated schools, recreational parks, and all essentials necessary to make life easy.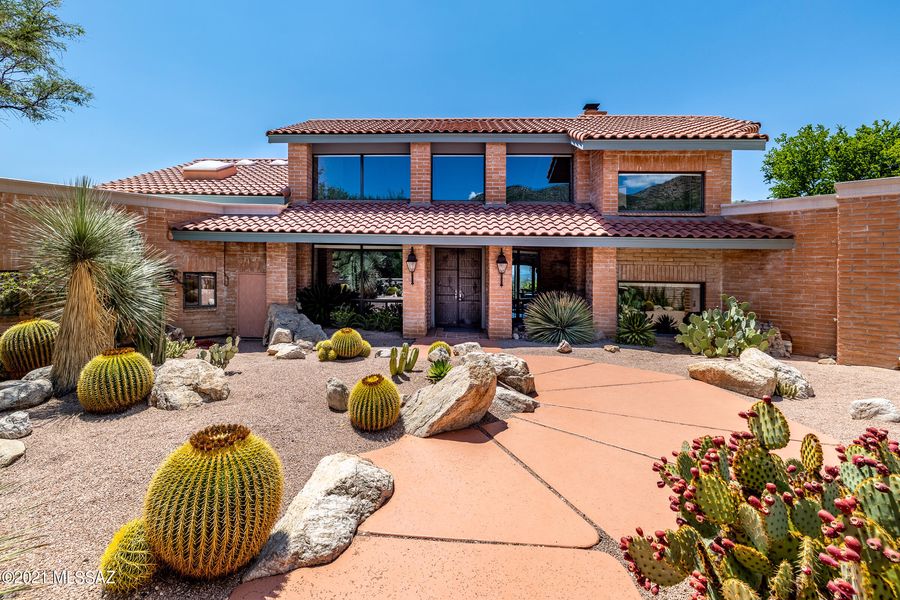 Pantano Ranch Estate
Pantano ranch estate is a beautiful and popular neighborhood that attracts visitors and settlers yearly. It has a balanced mix of an old west theme and a modern urban feel, giving its residents and visitors a unique feel.
Residents have access to different houses ranging from single-family homes, and multi-family homes to apartment complexes, ranch homes, and condominiums.
Residents also enjoy a good standard of living with affordable housing and access to several modern amenities like a community pool, restaurants like Eclectic Cafe and Gusto Osteria, and convenient access to schools and local shopping malls. The best part of it is there are also horses to ride.
Bear Canyon Ranch
Bear Canyon is a lovely and serene neighborhood in Tanque Verde and is one of the best places to live in Arizona. Living in Bear Canyon offers its residents a suburban feel and housing is quite affordable hence, most residents own their homes.
The majority of the houses here are also large, offering the inhabitants a sense of privacy. The residents of Bear Canyon are also more conservative when compared to other neighborhoods with a close sense of family and community.
Bear Canyon boasts rich wildlife for animal lovers as well as a lot of well-maintained parks and hiking trails. In addition, the public schools in Bear Canyon are highly rated and easily accessible.
Redington Ranch
Redington ranch is a sight for sore eyes with its breathtaking views of the Catalina and Rincon mountains and sunset. This gated rural community is one of the luxurious neighborhoods in Tanque Verde that is excellent to settle and raise a family.
There are different styles of houses, however, the majority of the homes in this neighborhood are contemporary or southwestern in style. In addition, the residents enjoy several modern amenities including a pool, a clubhouse, a sports court, hiking and riding trails including the Redington Pass, a local cafe, and grocery stores. 
[lyte id='49CJjCtuWmI' /]
Conclusion
If you are looking for someone to help guide you through the process of buying or selling real estate, look no further than your local AZ Flat Fee to maximize your profits and experience. Please fill out this form for more information about our services.