Tucson is known for its low cost of living, diverse terrain, and cosmopolitan culture. The city also has well-developed streets and boasts of beautiful architecture with modern infrastructure. So, no matter what you're searching for in a neighborhood, you can find it in Tucson. Here's a list of the best neighborhoods in Tucson.
Best Neighborhoods in Tucson
If you are wondering where to settle in Tucson, we've compiled some beautiful neighborhoods for you. Whether you're drawn to fascinating flora and fauna or breathtaking desert views, each neighborhood on this list has something amazing that makes it worth considering.
Poets Square
Poets Square is a small, close-knit community that's located in central Tucson and one of the safest areas in Tucson. Residents include business owners, professionals, and students that take great pride in the neighborhood's unique diversity. Most of the city's streets have bike lanes and are named after popular poets such as Burns and Poe.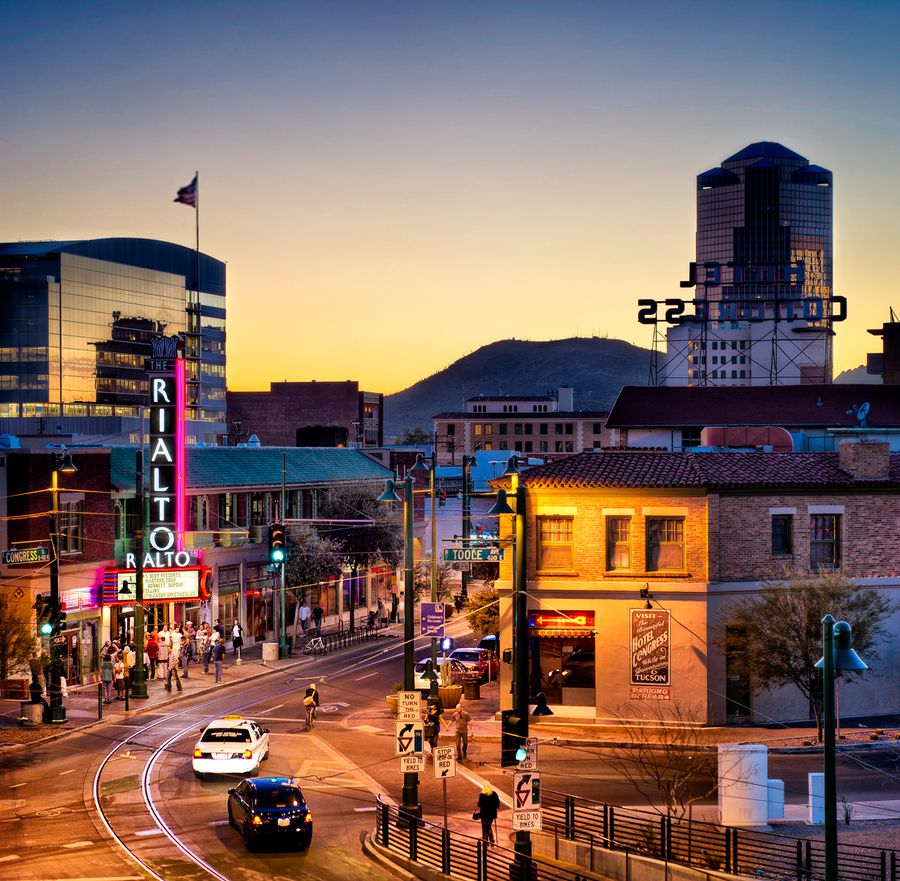 It's also bordered by North Columbus to the west, Fifth Street to the north, Broadway to the South, and North Swan Road to the east. Like Dunbar Spring, this neighborhood is close to many amenities. For instance, three malls are less than three miles away.
It is also near Broadway Boulevard downtown while the University of Arizona is 10 minutes away. The Tucson Botanical Gardens and the Reid Park Zoo are also close. Restaurants such as the Broadway Pizza Cafe and Guillin Chinese Restaurant and Museums such as the Pima Air & Space Museum and Arizona-Sonora Desert Museum are also nearby.
Most of the homes in this neighborhood are ranch-style houses located on larger lots and date back to the 1950s.
Dunbar Spring
This neighborhood is located north of downtown Tucson. Similar to Poets Square, Dunbar Spring is a small, historic community with diverse cultures. Restaurants and shops are a walking distance of most homes while social service establishments and churches lend the locals a sense of purpose.
Besides many neighborhood events and meetings, Dunbar offers plenty to do nearby. You can go to Estevan Park for a picnic, take a leisurely walk or play some rugby. There's also the Trail Dust Town, an outdoor shopping center, and the Leo Rich Theater that organizes special events, concerts, and plays.
Restaurants like El Charro Cafe, The Tasteful Kitchen, and Zinman's Food Shop cater to those residents that love local delicacies. Some nationally accredited schools that offer high-quality education include the John Spring Junior High School, Mexicayoti Academy Charter, and Idea School, all near the Dunbar Spring suburb.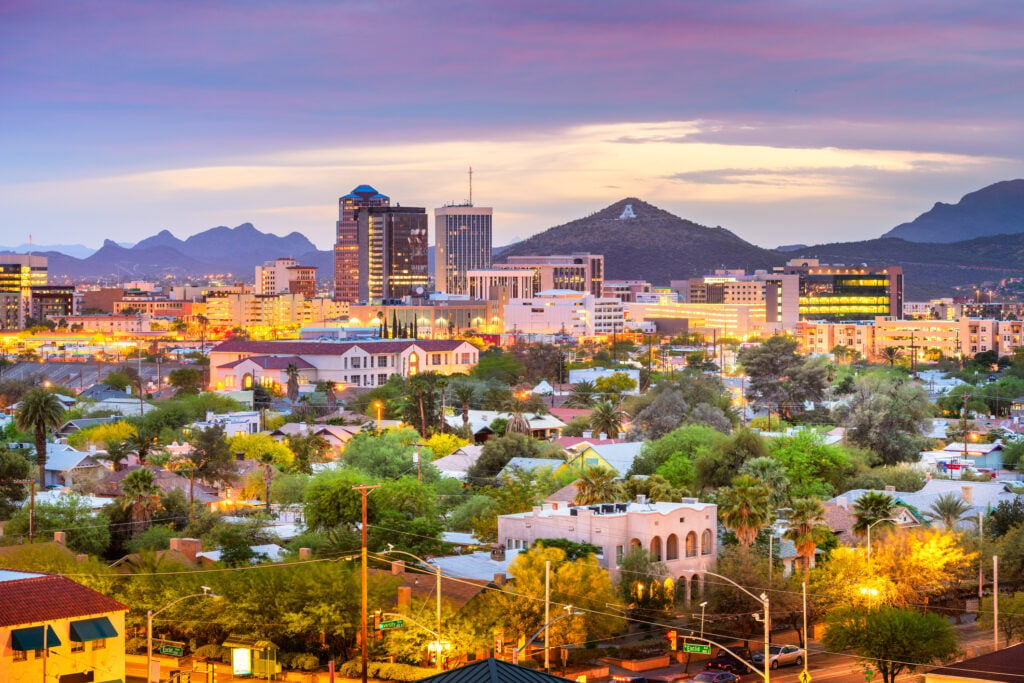 Most of the homes in this neighborhood were built in the early 1920s and include Bangalow, Territorial and Victorian styles. Dunbar Spring is a biker's paradise and has good public transportation including trains, buses, and taxis.
Civano
Unlike the above two neighborhoods, Civano is a more environmentally friendly area that's appealing to the socially conscious and younger families. The city uses new technologies and sustainable construction materials to safeguard the quality of life.
The neighborhood's mission is to connect its residents to each other and their natural environments. Civano was originally known as the Arizona Solar village Corporation, which resulted in a vision of a new suburb that reduces resource consumption and environmental impacts.
Civano residents can walk to cafes in the area such as the El Molinito, Gary Ray's Texas BBQ, Karichimaka Restaurant, and Civano Coffee House. The Fantasy Island Mountain Bike Park is also nearby while Civano has a beautiful community garden.
The Cerano Neighborhood Association organizes meetings regularly to discuss events and issues happening in the area. The Mesquite Elementary, Ocotillo Ridge Elementary, and Civano Community School K-8 are some of the well-performing schools with excellent state ranking within the area. Civano homes are energy-efficient and spot the Sonoran-style in desert hues.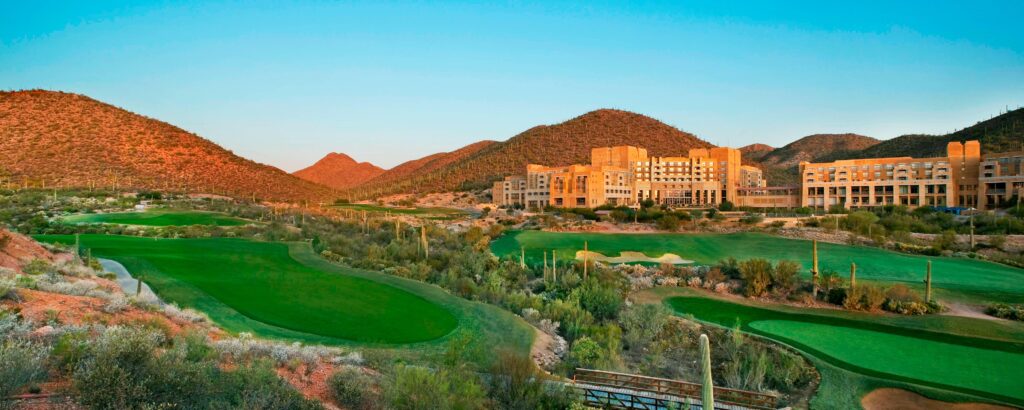 Barrio Historico
Similar to Dunbar Spring and Poets Square, Barrio Historico also boasts of diverse cultures. The neighborhood has a mix of Hispanic residents, creatives, artists, and young couples without children. This historic neighborhood is located south of Cushing Street, between Stone Avenue and Main Avenue.
This area has a unique Mexican vibe where buildings have been converted into private and commercial units. Residents that live in this area are steeped in their Hispanic culture. That's why you'll find areas like the Lost Barrio, a famous warehouse shopping center selling local handmade furniture.
If you want to enjoy some tasty meals, you can head over to the Casa Vivente, a Spanish cafe that serves tapas and sangria. The cafe also hosts tango and flamenco dancers frequently. You can also visit the Barrio Brewing Company to enjoy a locally made beverage.
Besides the new, luxury homes, Barrio Historico has 20 blocks of Sonoran-style houses painted in colors that give the suburb the feel of a Mexican community.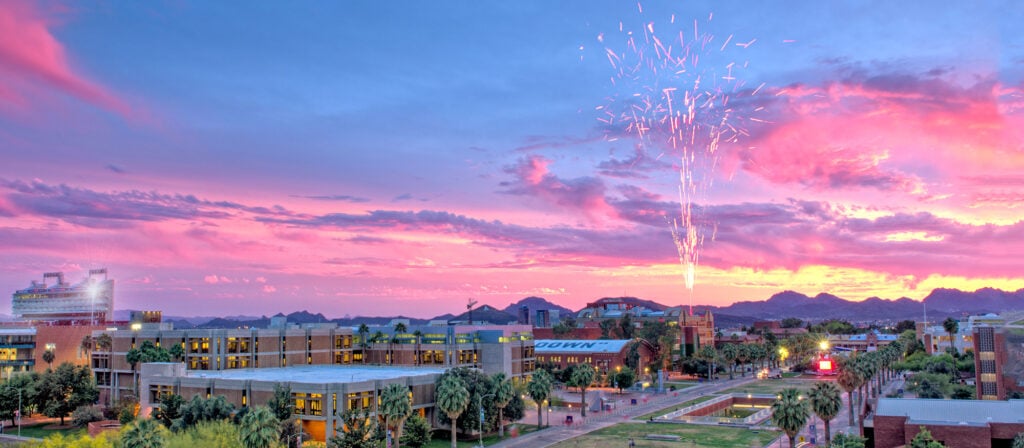 Old Fort Lowell
Located in northeast Tucson close to Santa Catalina Mountains, Old Fort Lowell is home to outdoor adventurers, historians, and artists. It's also a safe neighborhood for families with kids as it has the lowest crime rates in Tucson. The area also has the best restaurants that are housed in upscale shopping centers.
Like Civano, this city has the Old Fort Lowell Neighborhood Association that organizes events including an antique show, Fort Lowell Day, and a flea market throughout the year. If you want to see the neighborhood's early days leftover ruins, you can visit the Fort Lowell Park Museum.
There's also Fort Lowell Park that has playgrounds, a pool, sports fields, a walking path, and more. Unlike the other neighborhoods, this place has the Old Fort Lowell Live-at-Home Program, where residents assist their neighbors who can't perform their daily chores.
Additionally, there's plenty of restaurants in this neighborhood including Nicos Taco Shop, Indian Twist, and La Placita Cafe. Schools in this place are known for putting education and character at the forefront. They include the Outer Limits Preschool, Castlehill Country Day School, and the Gregory School. Depending on your budget, you can go for Sonoran ranch or Sonoran-style adobe homes.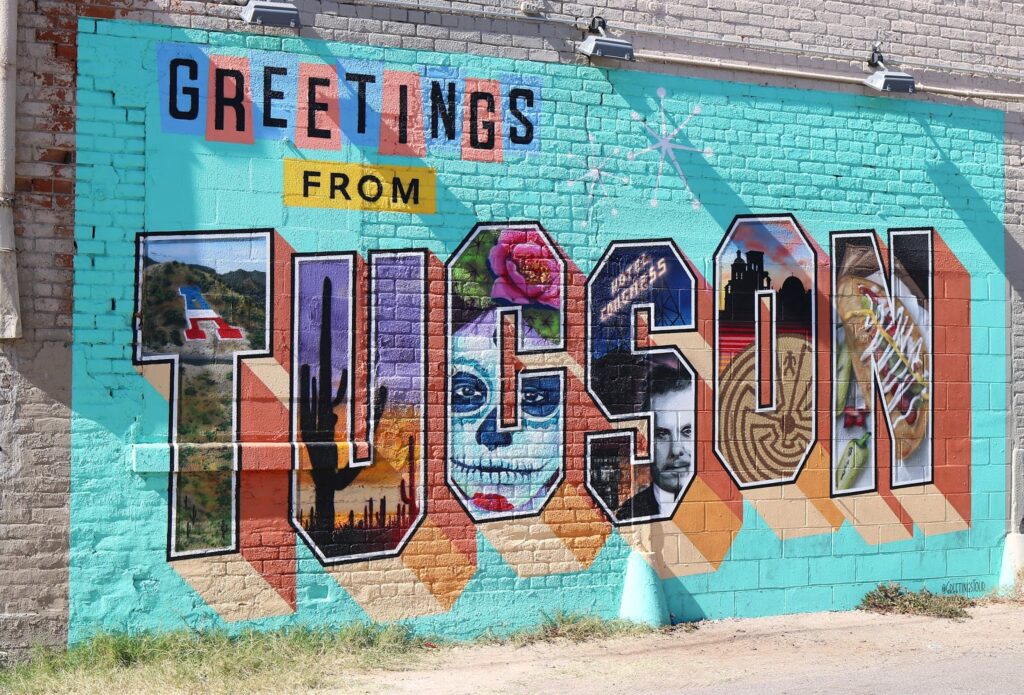 What To Look For Before Moving to Tucson
Before you pack your luggage and move to Tucson, there are things you need to consider to make the transition smooth.
Transportation: Tucson area is a spread-out town, so having a vehicle could be your best option. If you're considering public transportation, the neighborhood offers two options: Sun and Suntran Link Streetcar. Tucson also has off-road mountain trails, biking facilities, and commuter bike routes.
Schools: Most of the public learning institutions in Tucson are registered under the Tucson Unified School District (TUSD). If you have children that are about to join college, you can choose from Tucson College, the University of Arizona, Northern Arizona University, and the Arizona State University. 
Weather: If you enjoy warm weather, this is a great neighborhood. In the summer, temperatures drop between 60 and 80 degrees at night and rise above 100 degrees during the day with low humidity.
[lyte id='MMQw3iofsk0′ /]
Conclusion
Moving to unfamiliar territory can be overwhelming when you don't know what to check. Use this guide to help you choose the right neighborhood that suits your lifestyle These suburbs provide a variety of lifestyles that meet most needs and budgets.