Homeowners are always on the prowl for ways to sell their homes at the most profitable price. This ensures that they explore the various options available; real estate agents (the regular) or discount brokerages. One discount brokerage with a massive presence is Redfin and their main attractant is a promise of lower fees. However, is Redfin really cheaper?
Is Redfin Really Cheaper?
Based on commissions, selling with Redfin is cheaper than using a traditional real estate agent. You would typically save between 20-30% on the 5-6% commission that traditional real estate agents charge. However, selling with a flat fee agent is cheaper than selling with a Redfin agent and you can save up to 50%.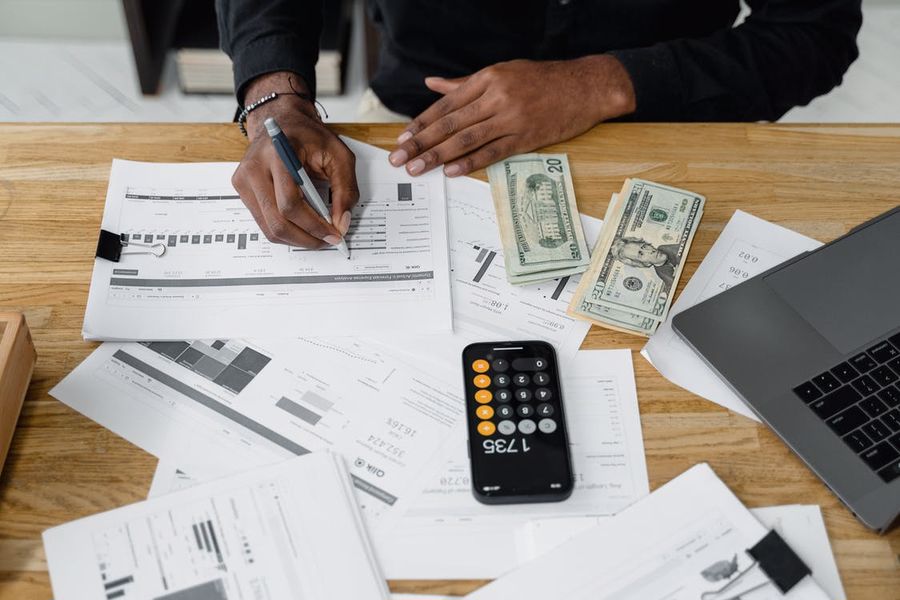 Examining the difference between flat fee agencies and discount brokerages like Redfin to see which one is really cheaper requires highlighting the areas where one lacks and the other makes up for it:
Discount Brokerages
Discount brokerages work for a discount instead of the full fee that traditional real estate ages would charge. So, instead of charging a 3% commission for selling as well as the other 3% buyer's commission, they work for significantly less, sometimes ranging between 1% and 2%. This reduced rate helps sellers to save on commission fees.
Discount brokerages typically connect agents who are willing to accept lower rates with sellers offering it. Discount brokerages bank on using the Internet for their business, and rarely ever do any physical run around. The brokerage you opt for determines how much you can save as well as the payment structure available.
For instance, Redfin allows sellers to pay a listing fee of 1.5%, this usually goes down to 1% if their next house purchase would be from a Redfin agent. However, there are two noteworthy happenings here:
This fee excludes the buyer's agent fee which is usually in the range of 2.5% to 3%.
This implies that the total commission paid would be around 4% to 4.5%.
The upside is that this slight percentage could potentially be thousands in savings as against using a traditional real estate agent.
Flat Fee Agencies
Flat fee agencies operate on the simple principle of charging a flat fee commission for selling your house. A full-service flat fee agency like AZ Flat Fee does beyond just listing your house for sale to actually facilitating the sale. This implies that for a flat fee of $3,500, AZ Flat Fee handles the following: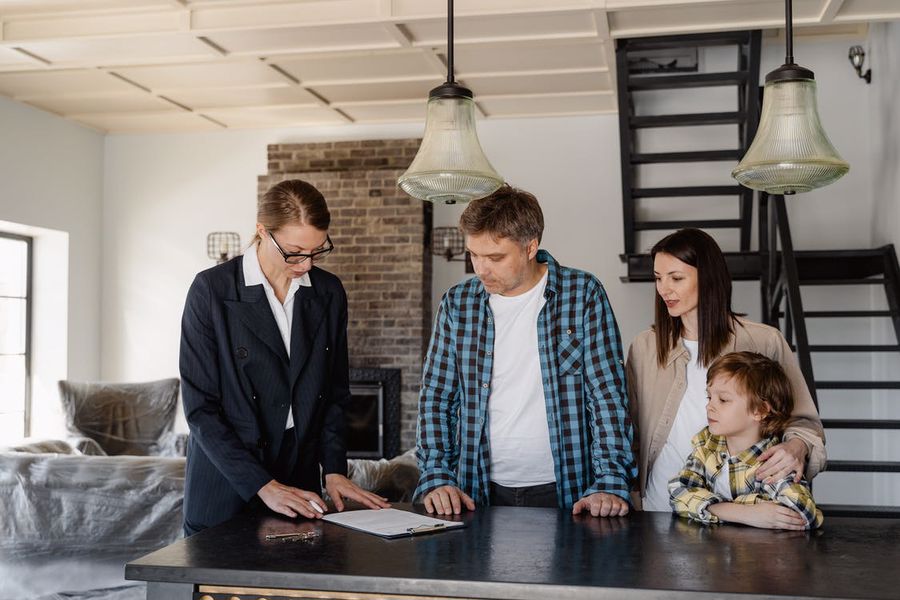 Listing your house
Photographing
Marketing
Advice on renovations and repairs
Screening buyers
Showings
Negotiations
Handling paperwork
General guidance through the entire sales process
Brokerages on the other hand do not typically offer full service including photographing or staging. The majority of brokerages offer only limited services which mainly comprises listing the property for sale in the local MLS. This implies that you would have to handle most or all of the touch-ups on your own except you would be hiring external expertise.
Another stark difference between flat fee agencies and discount brokerages is that the fee that a discount brokerage gets eventually is dependent on how much your house sells. Therefore, a 1.5% listing fee on a $550,000 home sums up to $8,250. A full-service flat fee agency like AZ Flat Fee charges $3,500 only to deliver full service. 
🏠What Sellers Don't Understand About Staging + 3 Most Important Staging Tips
Discount Brokerages or Flat Fee Agencies?
It goes without saying that it would eventually be up to you to decide what works best for you. However, one factor to consider when deciding how to sell your house should be how fast you can get buyers for your house.
To get a prime price for your property, you would need to be able to present it right. Right presentation and packaging are precisely what a real estate agent does for prospective buyers.
This implies that you stand a higher chance of selling faster and form a higher price if you have an agent on ground to point out what needs to be pointed out. In addition, your real estate agent has motivation because there could be the possibility of referrals on your end.
How Does Flat Fee Agency Work for Sellers?
A flat fee agency for sellers is pretty straightforward. For starters, you would agree upfront to a flat fee that would be paid irrespective of the eventual selling price of your house. This implies that even if you make massive capital gains, you wouldn't have to part with any more of it outside of the payment agreed with your real estate agent.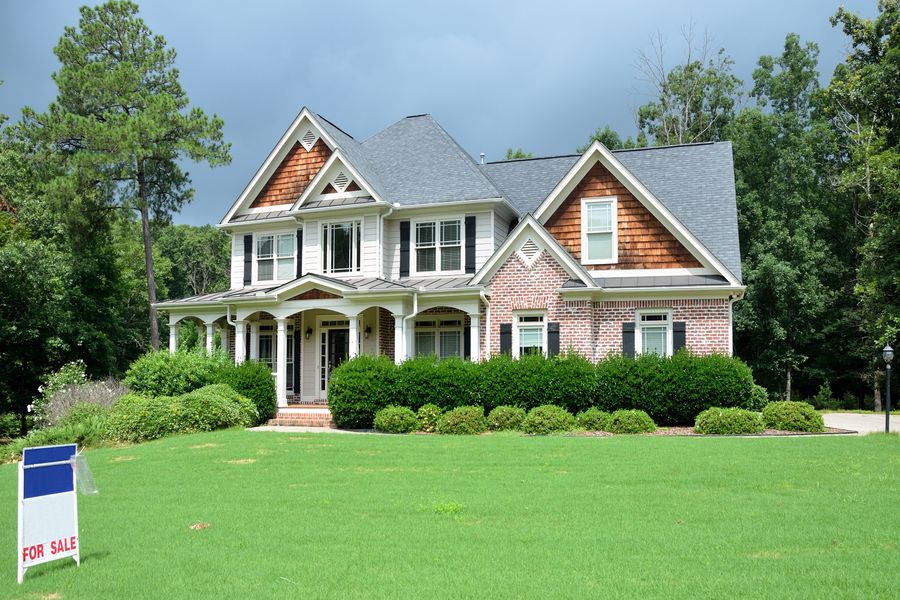 Next, your flat fee real estate agent would be interested in paying a visit to the house to examine it and the surroundings. This is where advice on possible repairs as well as grooming tips for the outdoors (if necessary) could be given. This visit is also an opportunity for your real estate agent to ascertain the possible sales value of your house.
Your AZ Flat Fee agent would proceed to handle photographing, marketing, and other services mentioned above. When buyers start to indicate interest, your agent would handle negotiations to ensure that you get the best selling price for your house. Once a price is agreed on, and everything checks out, next is paperwork, and then closing. 
Related Questions
Is Redfin More Accurate Than Zestimates?
Generally, Zestimates or Zillow estimates are closer to the mark than Redfin estimates. However, they both feature a significant margin of error. Knowing exactly how much your house is worth whether buying, selling, or refinancing might not be possible via these tools. They are both based on an algorithm that looks at nearby sales prices and home sizes, but these algorithms are unable to account for specific upgrades or features of a home.
Can You Work With Redfin and Another Broker?
No, you cannot. You would have to opt for one or the other. Redfin doesn't allow sub-referring, they typically exchange their agents to work singly with the client. On the other hand, working with multiple agents can cause the process to be hassle-filled.
Conclusion
This article covers the significant aspects of flat fee agencies and discount brokerages. If you want to save money, a discount brokerage is pretty good. However, if you want to save even more without compromising on quality service, then a flat fee agency could be a great idea.