Ease of sale or convenience is one of the major features that home sellers prioritize during the home sale process. Most home sellers aim to make as much capital gains as possible while having to involve themselves minimally. This is the aspect that iBuyers in real estate capitalize on.
Who Are iBuyers in Real Estate?
iBuyers or instant buyers as the name denotes refers to companies that immediately make an offer on your home. They work directly with the sellers and dangle attractive offers of an all-cash instantaneous home purchase. There are two major implications here:
Homeowners do not have to work with a realtor at any point during this process.
Homeowners deal directly with expert buyers from iBuying companies.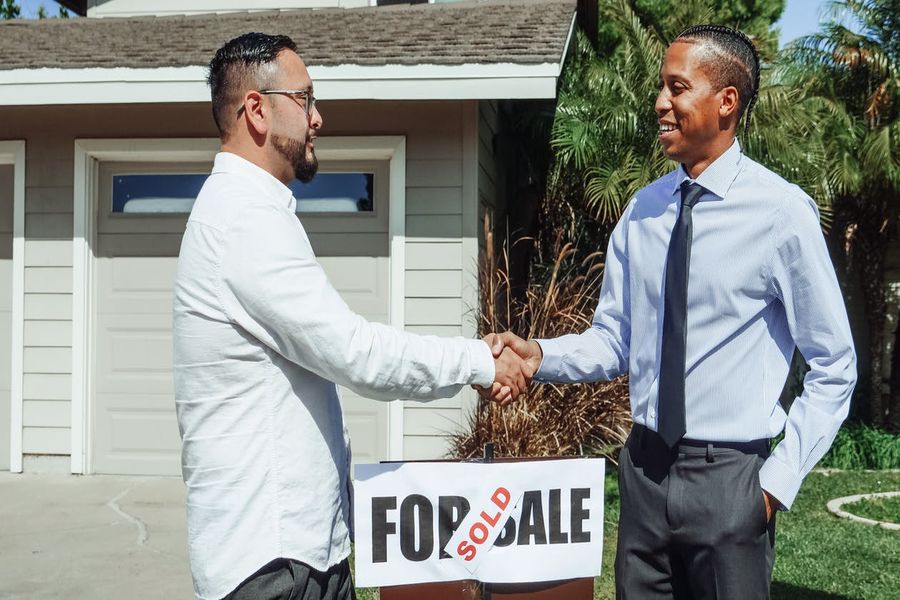 How Does iBuying Work?
iBuying companies use technology and various algorithms to determine the home's value based on the market price of similar properties. The transaction usually takes place online, with no physical interaction at any point in time.
In place of listing, showing, staging, and marketing, the homeowner simply enters the home's size, age, zip code, and condition. Using data and algorithms to determine the home's potential future value, the company offers a price on this basis.
iBuyers purchase homes without requiring the following:
Upgrades
Repairs
Warranties
Commissions
Closing costs
Depending on the iBuyer, some offer an all-cash offer in under 24 hours. Upon acceptance, the deal is typically concluded in a matter of days. While iBuyers operate in various ways, they all have the same basic modus operandi of mathematically estimating value and making an offer. From here, they assume the responsibility of marketing and reselling the home.
What Is the Upside to Using iBuyers?
Here are the upsides to working with iBuyers: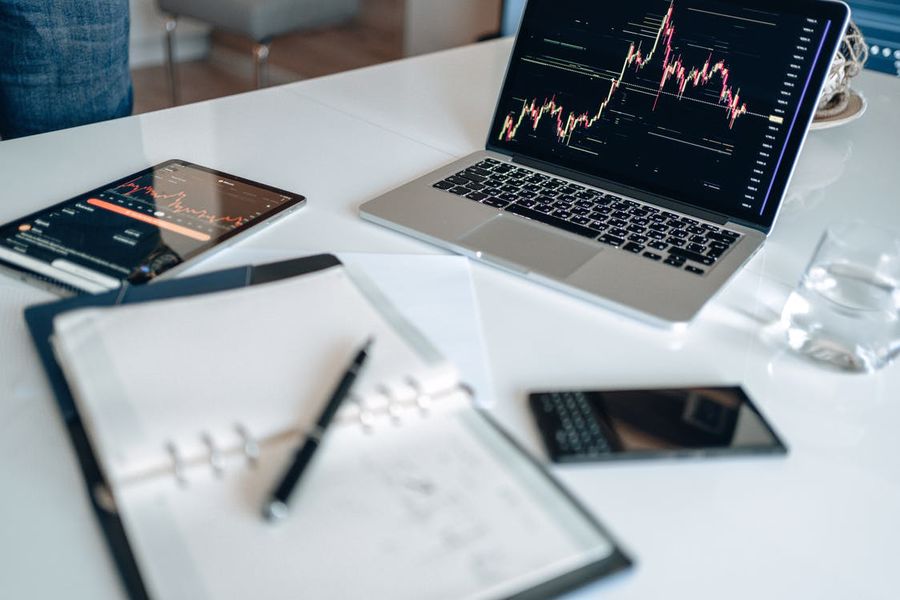 Instant Cash Purchase: The apparent upside to working with an iBuyer is the instant cash. Rather than having to wait a while to get a buyer, you get a cash offer typically within hours or a few days. This especially works for sellers who are in a fix and in need of fast cash. iBuyers might seem a viable solution in such a scenario. However, property undervaluing is a major possibility here.
Avoiding Upgrades & Repairs: Another upside is having to skip repairs or upgrades that would have cost extra. However, it is worthy to note that iBuyers only make offers on homes that are in prime condition. This implies that upgrades or repairs would have to be nonexistent or extremely minor.
Avoiding the Sales Process: Lots of sellers would rather avoid having to fill out forms and compile various documents since this poses somewhat of an easy way out of this. Most of the process is online and requires little or no paperwork. The catch here is that there would be terms and conditions on the website during the purchase process. Most buyers might neglect to read these terms, some of which they might not agree with, and some others might have difficulty understanding certain terms.
Why You Shouldn't Use iBuyers?
Some major deal-breakers make homeowners avoid iBuyers:
Undervaluing Property
iBuying doesn't allow for negotiations of any sort. The algorithm predicts the price of your home on the basis of similar properties and the expected future value.
These factors may not be sufficient to put a price on your home. At the end of the day, some properties may see their values reduced by up to $40,0000 to $50,000 and more. On the other hand, working with an AZ Flat Fee realtor guarantees that you negotiate a fair, profitable price for your home.
Stringent Eligibility Requirements
iBuyers are out to skip the entire repairs and upgrade process. They can be on the prowl for houses that require only minimal fixing, snap them up, and resell for a significant profit margin.
Therefore, a lot of homes that would sell easily via a realtor would not make the cut for an iBuying company. When working with AZ Flat Fee, your realtor can help you to negotiate any repair fees with the prospective buyer while still getting a great deal on your property.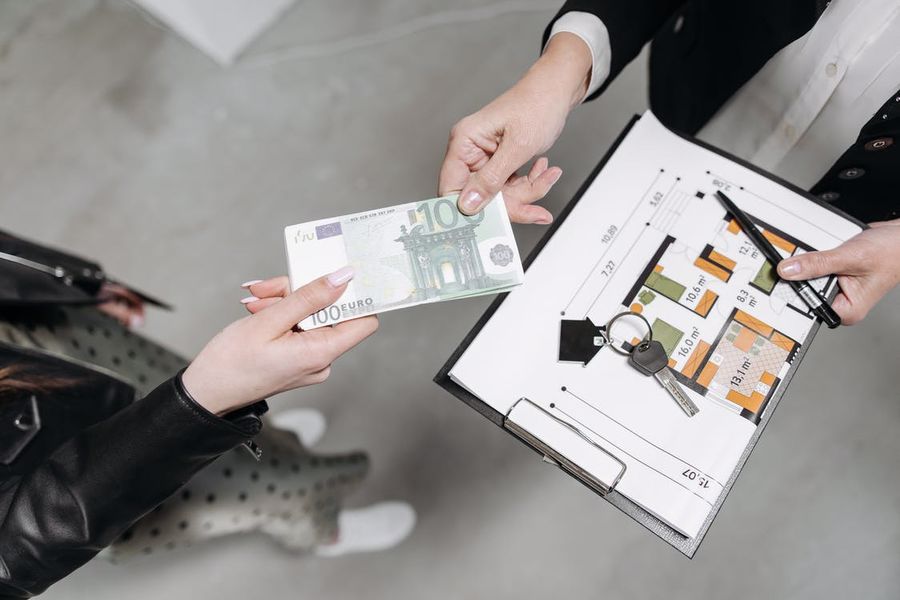 High Fees
According to Forbes, data obtained from Collateral Analytics, a real estate data firm indicates that home sellers lose about 13% to 15% of their home's value in fees and reduced pricing. This implies that for a $300,000 home, a homeowner might lose as much as $30,000 to $35,000.
Using AZ flat fee, homeowners only have to pay a flat fee to get full service including showing, photographing, marketing, negotiations, and filling out paperwork. This would result in savings of up to $30,000 or more on the same $300,000 home.
Less Control Over Home Sale
For buyers who love to have a measure of control over the sale of their home, iBuyers take this completely out of your hands. In the first place, there is usually no personal interaction between the homeowner and, say, a representative of the iBuying company. All of the entire processes are done online.
The homeowner practically has no opinion in the entire process and is expected to simply vacate the property for takeover by the iBuyer. One of the main aspects of the home sale (determining a price tag) where homeowners would rather negotiate, is taken away from them.
Outrageous Repair Deductions
Following an offer being made, the iBuyer assesses the property. This is quite different from a home inspection, and it is done to identify replacements or repairs that would need to be done. You might have the option of negotiating the repair fees, but often, this might not be an option. 
[lyte id='sTp07cGbtto' /]
Since the iBuyer would be doing the repairs, the costs would be taken out of the initial offer that they made you. So, even if you initially got offered an amount in the regions of a competitive market price, you might see a huge, outrageous portion coming out of it. Most times, these fees are outrageous and may be a clear-cut rip-off.
Conclusion
iBuyers offer an opportunity for instant cash which may be pretty tempting. However, upon weighing all of your options, in the long run, they might not be a great option for selling your property. Using AZ Flat Fee allows you to sell your home at competitive market prices while keeping most of your capital gains.