If you are looking to retire into a physically and socially active community, then the Saddlebrooke community is the perfect location. Breathtaking views, countless amenities, and wonderful neighbors make SaddleBrooke one of our top spots in the Tucson area.
Best Neighborhoods in SaddleBrooke
Unlike the rest of Tucson, the residents of SaddleBrooke are predominantly retired as this is a 55+ age restricted community. Each section of the master-planned community boasts its own specific features and amenities, while all delivering on the quality and value homeowners seek.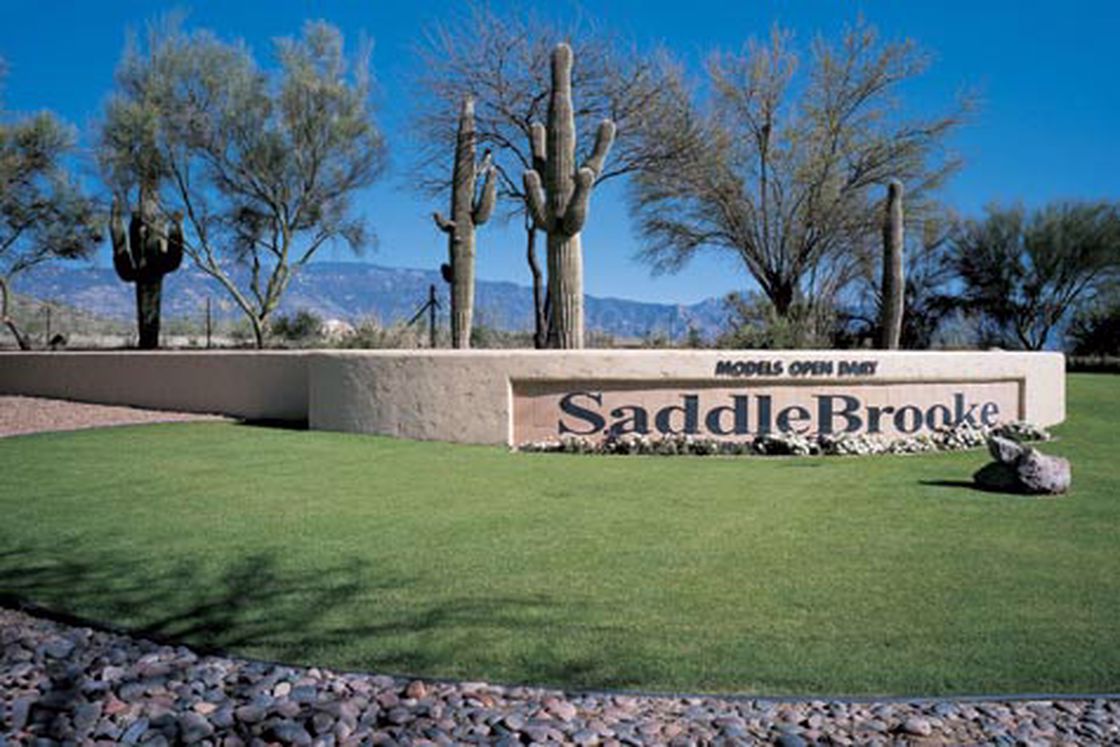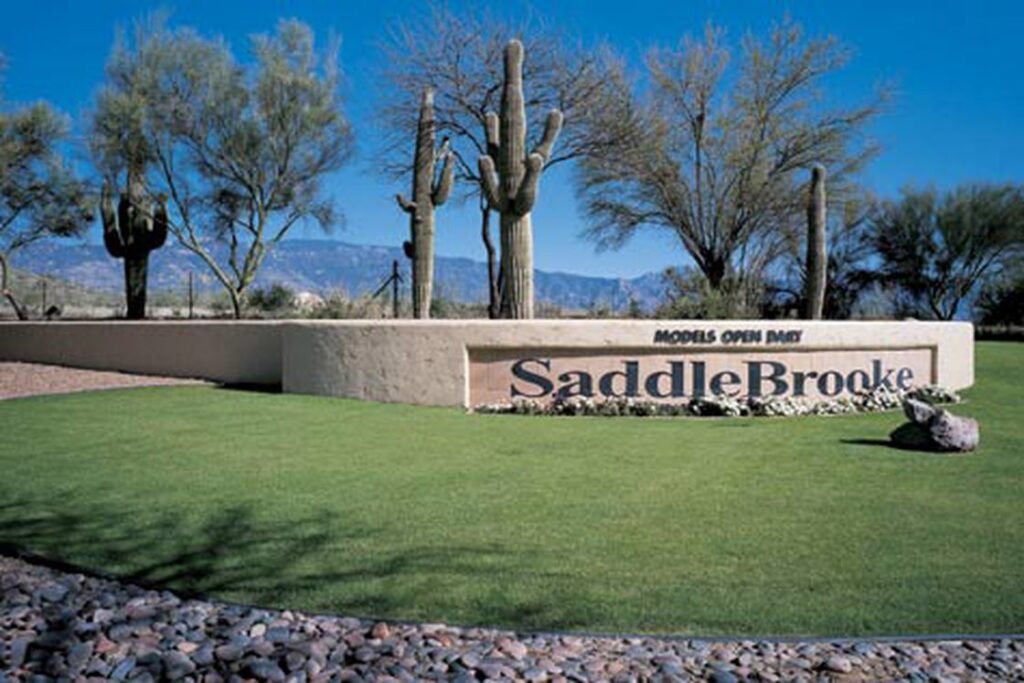 SaddleBrooke One
SaddleBrooke One is a master-planned neighborhood and the largest private resort-style retirement community in the Tucson area with over 2,000 homes. This neighborhood is a wonderful retirement location with a lot of offers for active retirees. 
Located northwest of Tucson on the outskirts, SaddleBrooke One is an age-restricted neighborhood for retirees. This means that residents have to be at least 55 years old to be allowed to live there. However, there are certain instances where one of the members could be 40 years old, though it is best to discuss these details with the community to verify current regulations.
Amenities
SaddleBrooke One offers a lot of amenities to keep residents fit and active. These include a private 27 hole golf facility and an award winning tennis complex located within the neighborhood. The tennis group in SaddleBrooke is the largest and most active one in the entire Tucson area. 
Residents also get to enjoy access to different community pools, three clubhouses for entertainment and renowned events and gatherings. The clubhouse also boasts several restaurants with top ratings including the RoadRunner Grill and The Agave Lounge as well as The Vistas.
There is also a state of the art fitness center with saunas and whirlpools, as well as a unique gift shop that features hand made crafts created exclusively by local residents.
Landscape
This neighborhood was built into the foothills of the Catalina Mountains. This provides the residents with a spectacular view of the Tucson city lights and the mountain range as a stunning backdrop right from the comfort of their homes. 
Most of the homes in SaddleBrooke were built in contemporary styles with very few others available in southwestern style. Homes in SaddleBrooke One range in size from 1,200 square feet to over 3,000 square feet.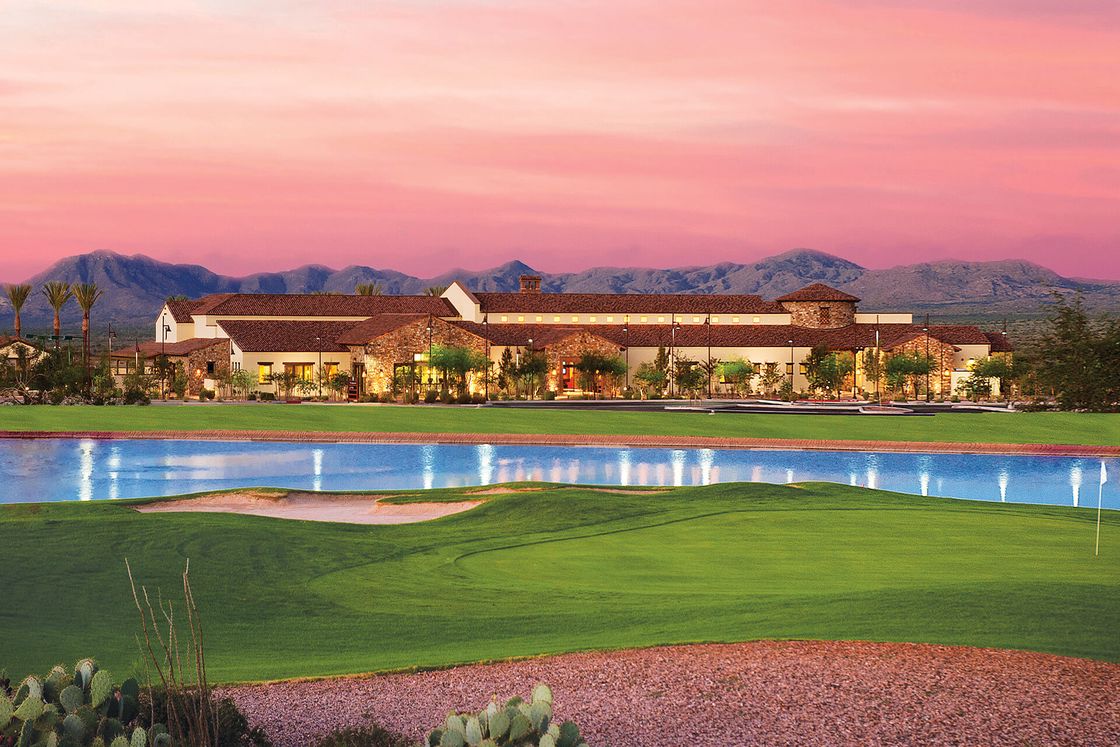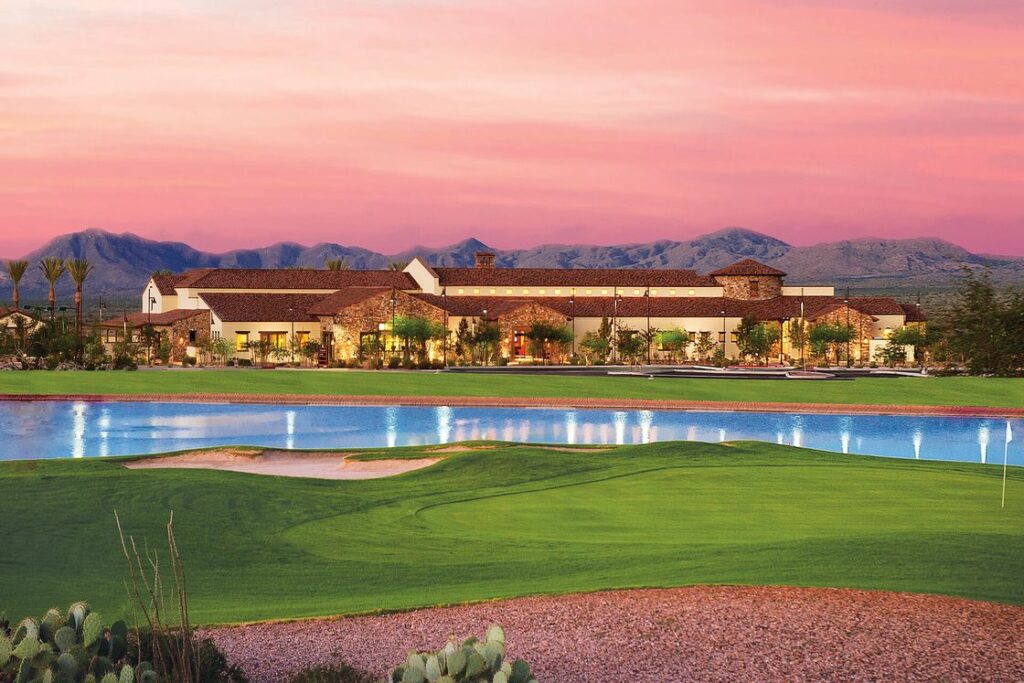 With all of these amenities, features, and structured activities, there is a lot to keep you busy while you stay active and enjoy yourself. The welcoming and friendly neighbors also make SaddleBrooke One an ideal retirement neighborhood to live in.
SaddleBrooke Two
If you are in search of a retirement neighborhood that is brimming with thrilling activities, enjoyable challenges, delightful neighbors, and possibilities waiting to be explored, then SaddleBrooke Two is another neighborhood you should consider.
SaddleBrooke Two is also part of the master-planned retirement neighborhood located about 25 miles just to the north of Downtown Tucson, Arizona. 
Amenities
SaddleBrooke Two offers its residents a wide variety of community amenities, groups, traditions, and events to keep them joyful and inspired all through their stay in the neighborhood. With over 200 groups and clubs to represent almost every interest and hobby, residents can enjoy a wide range of activities including:
Golf
Tennis
Pickleball
Pottery
Photography
Singing, and even dancing.
There are also several fitness facilities, adult learning classes, and various wellness and health activities. These almost unlimited possibilities allow residents to find their inspiration and live their dreams.
There are excellent restaurants in this neighborhood for residents who love fine dining in spectacular settings. Residents are entertained as they enjoy the scenic views alongside tasty meals ranging from Modern American Cuisine to good-old diner fare and even fresh, seasonal eats.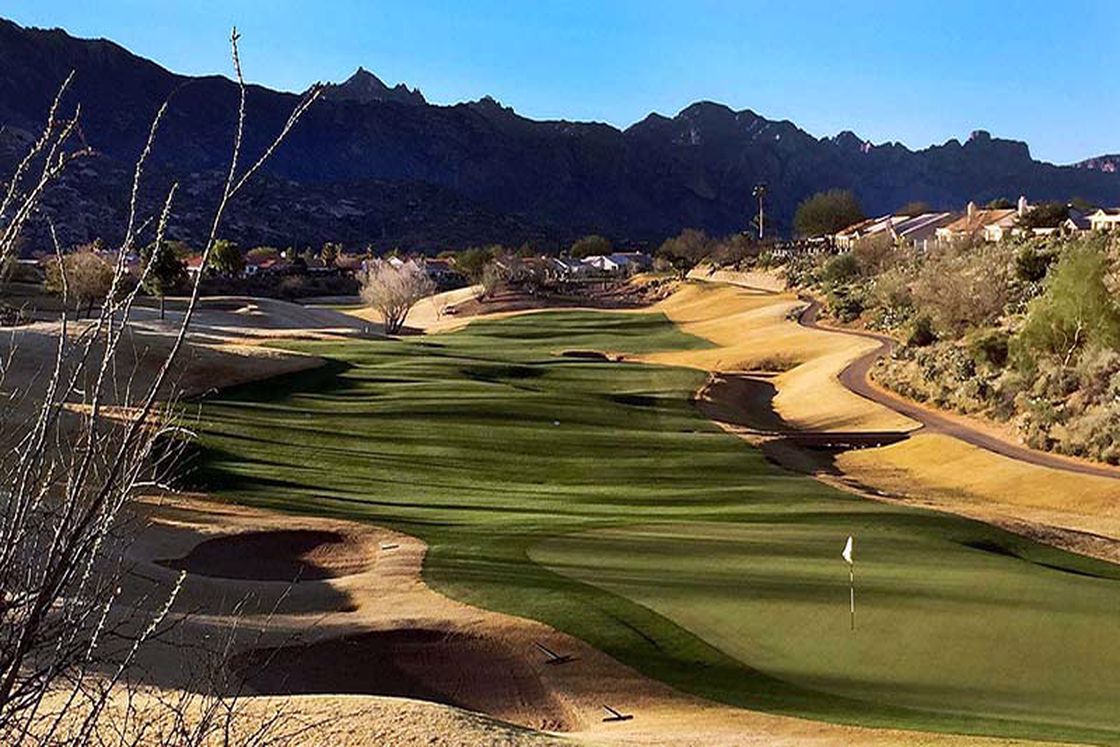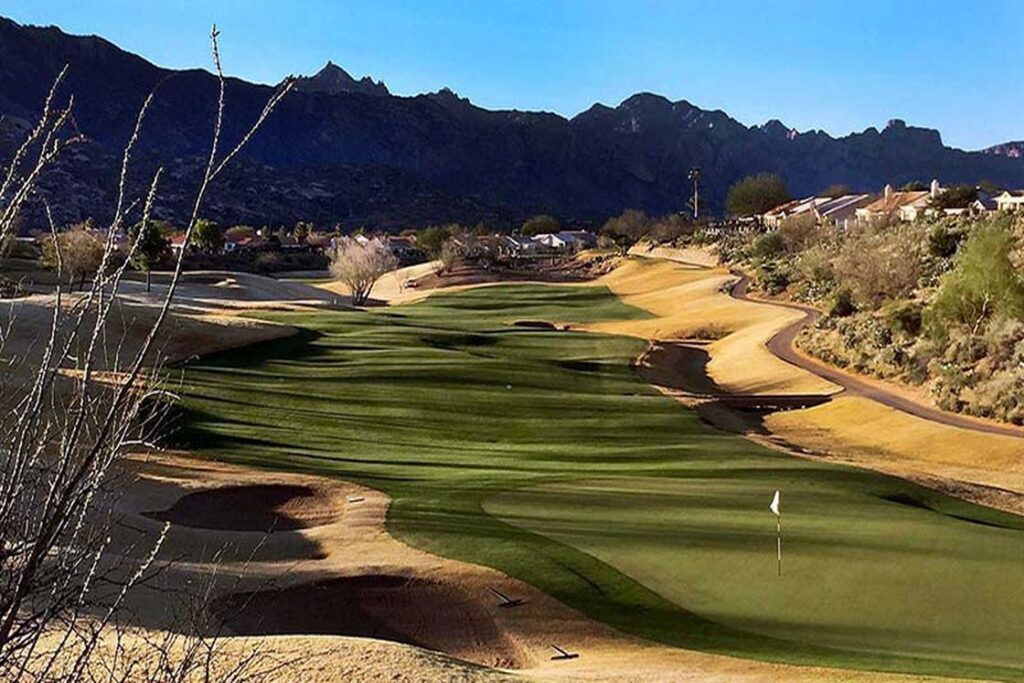 Landscape
Within the beautiful Sonoran desert landscape, residents of SaddleBrooke also get to enjoy the breathtaking views of the 9000-foot-long Catalina Mountain range that comes with living at the base of the mountain. They also enjoy the alluring combination of vibrant excitement and natural tranquility that the neighborhood offers.
Speaking of entertainment, another exciting part of this community is the DesertView Performing Arts Center. The DVPAC provides world-class entertainment including concerts, comedy shows, symphony orchestras, movies, and science lectures for the enjoyment of residents. The feeling of nostalgia residents get is unrivaled.
The Preserve at SaddleBrooke
Each of the luxury homes in The Preserve features exquisite interior designs, including grand great rooms, entertainer's kitchens, spacious master suites, and expansive outdoor living. This exclusive luxurious lifestyle is balanced with an inclusive friendliness of residents, allowing everyone to enjoy the life that they desire.
Amenities
Homes in The Preserve enjoy commanding views of the championship golf course below built into the canyons and foothills of the Santa Catalina Mountains. There is a luxurious clubhouse located at the center of this neighborhood that features luxury resort-style amenities including the Preserve Golf Club Pro Shop, a fine dining restaurant, a swimming pool, a fitness center, and tennis and pickleball courts.
Landscape
The Preserve at SaddleBrooke is an exclusive luxury retirement neighborhood that affords residents access to some of the best experiences they can get.
This retirement neighborhood is located in the Santa Catalina Mountains, offering residents a one-of-a-kind setting, ranging from the natural beauty of the desert terrain and the magnificent panoramic views of the mountain and the city lights below.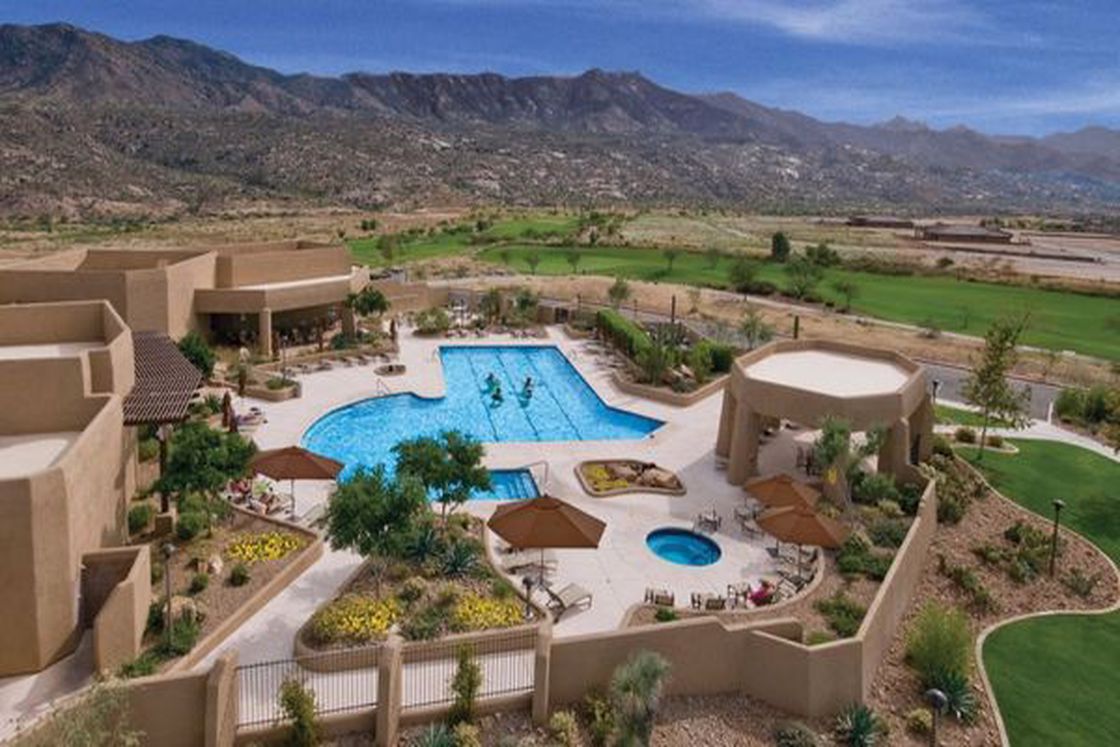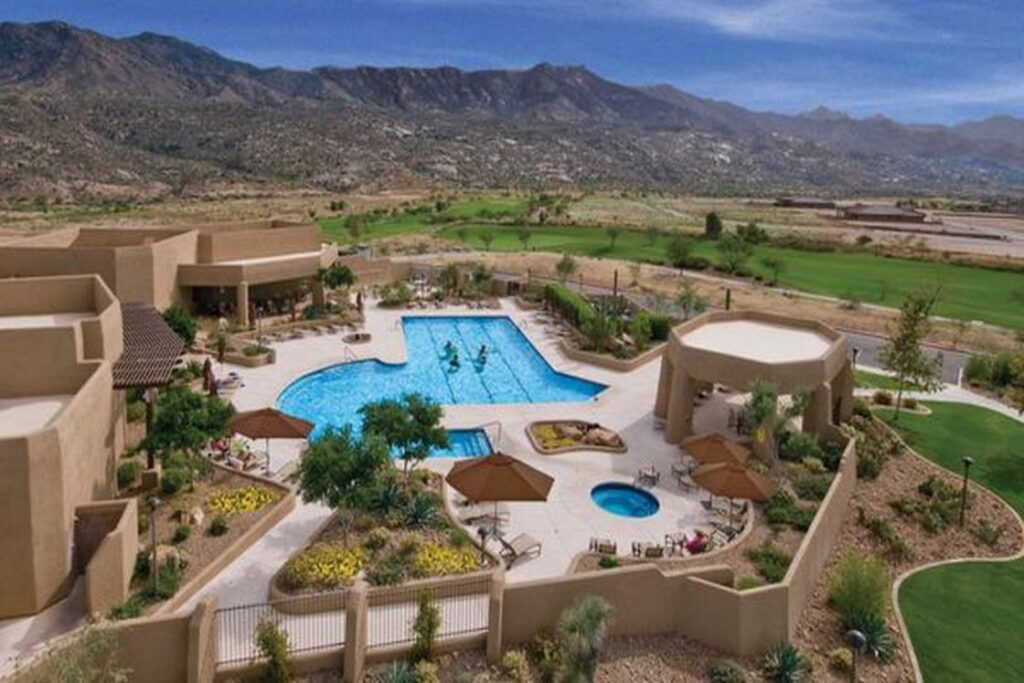 SaddleBrooke Ranch
The SaddleBrooke Ranch is a Robson Resort neighborhood located in the northern outskirts of Tucson, Arizona. Residents get to enjoy breathtaking views of the mountain and the astonishingly high Sonoran desert landscape. The SaddleBrooke Ranch is an ideal location that offers the perfect environment to escape from the hectic rush of life, a quiet sanctuary in the midst of life's noise.
There are beautiful mountain vistas surrounding the neighborhood from almost every direction including the stunning Santa Catalina Mountains. This provides a dramatic, yet calming backdrop to the distinctive homes and resort-style amenities of the SaddleBrooke Ranch.
Once you get into this neighborhood, you immediately notice the tranquility that comes with the quiet environment. You will also enjoy the warm friendliness of the neighbors and the comfort provided by a roving patrol. There are several activities to keep residents excited and active while enjoying their own lifestyle.
Conclusion
SaddleBrooke is one of the best master planned communities in Tucson. While these communities may seem something of a super relaxed one, you can rest assured that there are lots of activities to engage in and people to socialize with. If you are considering buying a house in this area, you are guaranteed an incredible stay in any of these stunning neighborhoods. 
If you wish to know more about selling or acquiring property around SaddleBrooke, be sure to contact AZ Flat Fee. Please fill out this form for more information about our services.