Many people moving out of big cities search for suburbs that retain some of the big city feel and offer enough quiet, privacy, and peace. Areas like this are what urban planner Daniel Parolek refers to as "middle neighborhoods." When trying to find a quiet place to live, learning how to pick a middle neighborhood is almost as critical as choosing a house.
How to Pick a Middle Neighborhood
According to Parolek, "middle neighborhoods" are difficult to construct from a regulations perspective and are often between growth and decline. However, this may change in the future as the demand for these areas continues to increase.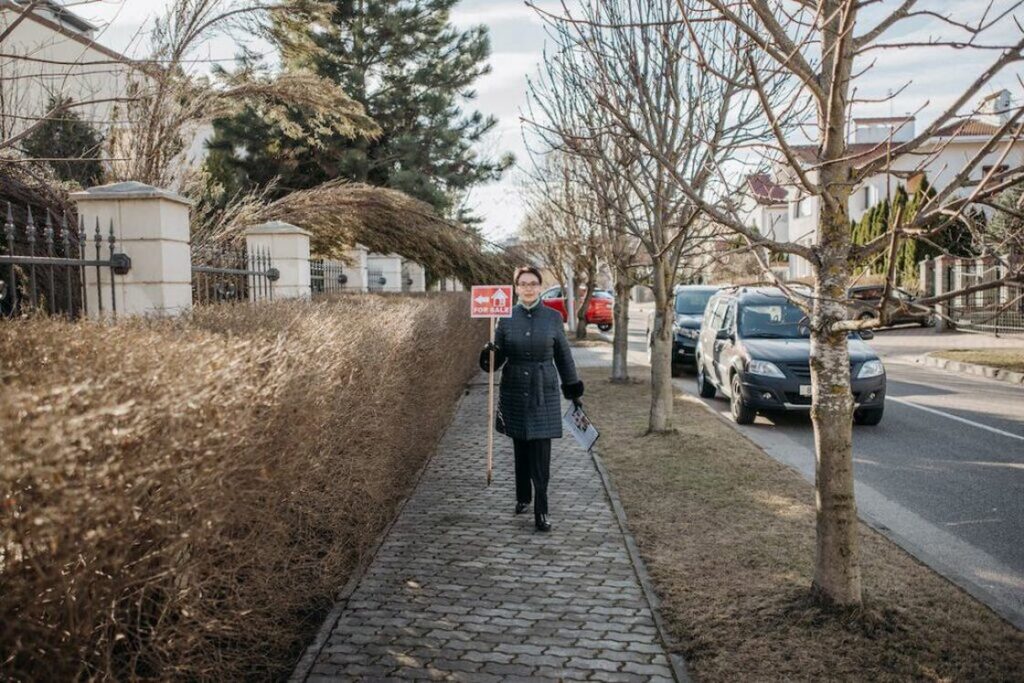 While the predominant feature of "middle neighborhoods" is the single-family home, these areas also retain some of the conveniences of the big cities and are affordable for the average household. When picking these neighborhoods, it is essential to check for details that point to their quality of life and opportunities.
Picking a neighborhood comes down to figuring out what you're looking for and then conducting sufficient research to find a neighborhood that checks everything off your wish list. If you are interested in knowing how to pick a middle neighborhood, here are the things you should consider:
Safety and Crime Rates
Safety is a huge concern for most individuals moving to "middle neighborhoods." Therefore, there are two significant reasons that knowledge of crime rates is essential:
Lower crime rates imply a safer neighborhood and vice versa
Property value can be impacted by the crime rates
You can find an area's safety by conducting an internet search to get its yearly crime rates.
However, online information may be limited or unavailable for smaller communities. Contacting the neighborhood's law enforcement agency for details on crime rates and safety measures will be best if you want specifics. When you have these figures, you can compare them with the national average to determine how safe the area is.
Neighborhood Associations
When neighborhood associations are formed, it depicts that their residents care about their homes and the things that go on in their community. Until recently, residents of these neighborhoods failed to protect them, resulting in the decline of their housing in substantial market segments.
Today, many of these neighborhoods fight to alleviate this decline through neighborhood associations like Community-based Organizations (CBO). Their efforts are justified by the reality that "middle neighborhoods" deliver a tangible percentage of the property tax revenues; therefore, the government should fix them.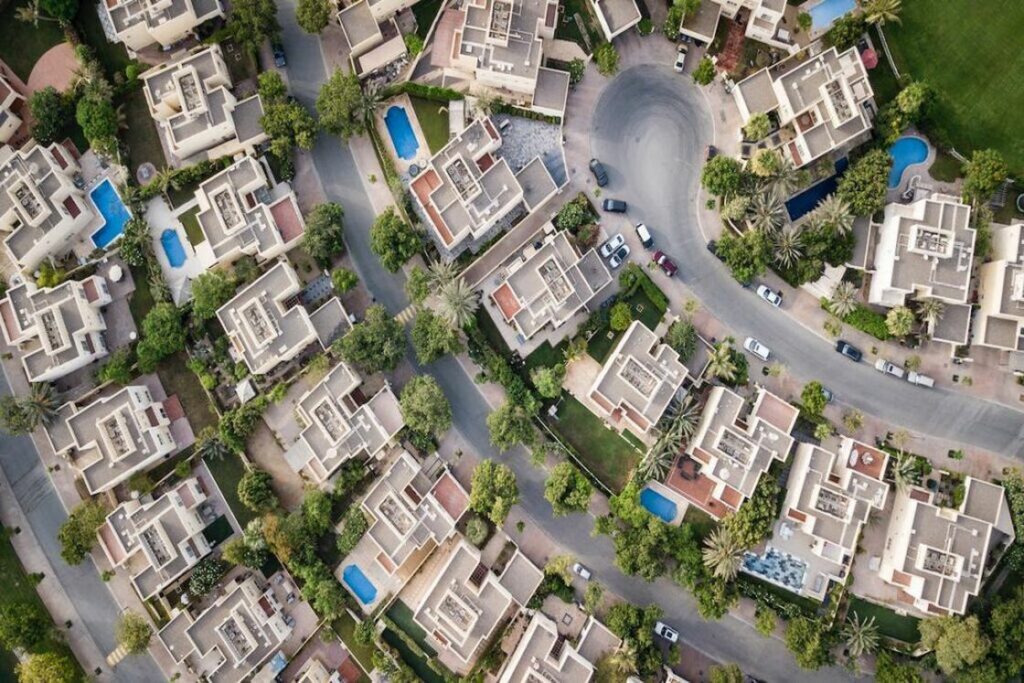 While making a choice, you may want to favor neighborhoods where the residents invest their time and money into the community. You can get an idea of how proud residents are to own their homes simply by talking to a few about the neighborhood and finding out if any neighborhood associations exist.
Property Value and Future Development
Development is one of the factors that determine the value of property in a neighborhood. To get a sense of how well a "middle neighborhood" is developing, you should find out what the houses around are currently worth, if these values have decreased or increased over the years, and what future developments have been planned for the neighborhood.
It is always a good idea to examine the prospects of "middle neighborhoods" before picking one. This gives you a better insight into how suitable the chosen neighborhood will be for your current and future needs. Information on future development plans can be found at city halls or the local Chamber of Commerce.
Amenities and Public Transportation
Functional amenities like schools, parks, restaurants, and markets and their accessibility should never be overlooked when picking a "middle neighborhood." It is also essential that adequate public transportation is available to residents as an alternative to driving. These factors provide necessary convenience and indicate how possible it is for the neighborhood to grow local businesses.
For example, schools have a lot to do with the resale value of a property. People with school-age children are concerned about the quality and proximity of schools when moving to "middle neighborhoods." This makes moving to areas with good schools a wise investment, even for those who don't have children.
This information can be found on:
Neighborhood local websites
Facebook groups, or
Community newspapers
You can also visit the local school district's website to find school demographics, test results, and graduation rates.
Take a Look Around
The internet is never enough to assist you in picking a "middle neighborhood." That is why having first-hand experience can do a lot of good to get a complete outlook of a neighborhood. This way, you get to see the neighborhood's appearance, observe its residents and check out for commercial developments that may impact property value.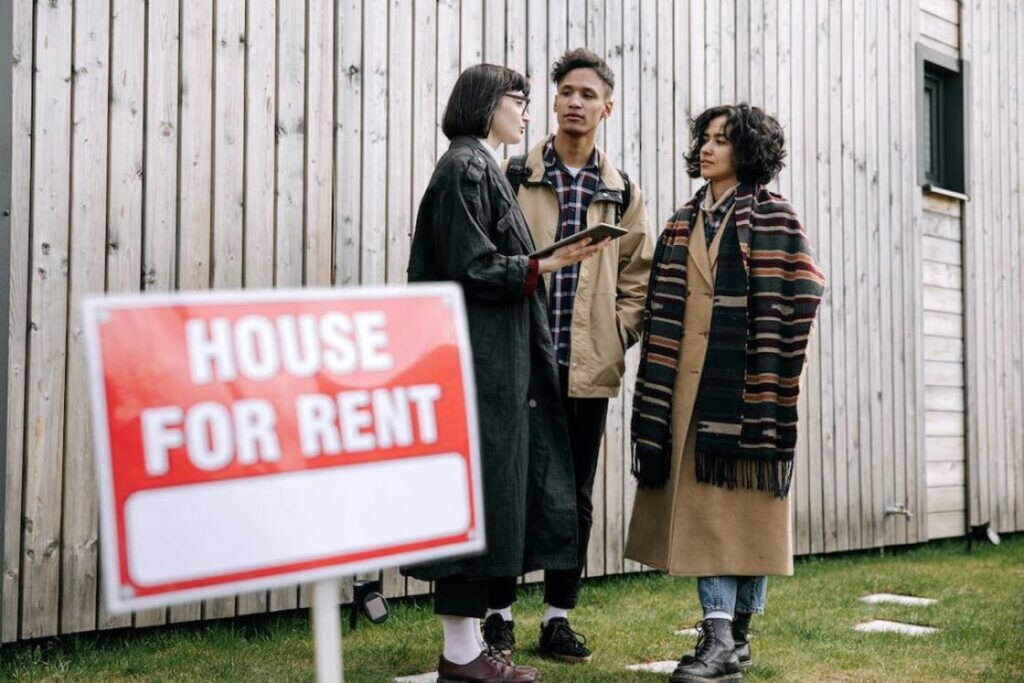 There are plenty of great neighborhoods in SaddleBrooke, Dove Mountain is a great neighborhood choice with a resort-style community, and the best neighborhoods in Casas Adobes offer stunning vistas and cultural scenes. You have a lot of location choices to choose from in Arizona, all you have to do is search and take a good look around.
Work With a Real Estate Agency
When picking a "middle neighborhood," a real estate agency like AZ Flat Fee should be a great resource. Although you can discover a ton by searching for neighborhood information online, a real estate agent's wealth of knowledge is unrivaled. They can point out key elements and offer guidance through the process.
Related Questions
Is It Better to Buy or Rent a Home in a "Middle Neighborhood"?
Whether to buy a home in Arizona or rent one has no clear winner. The correct answer is typically based on an individual's unique circumstances. This includes their finances, way of life, and personal objectives. To decide, conduct proper research on the neighborhood, and weigh the benefits and costs of both options.
Why Are "Middle Neighborhood" Homes Cheap?
"Middle Neighborhoods" offer multifamily housing options like townhomes and single-family homes in various price ranges according to size. However, although similar to those in the cities, these housing options are cheaper.
In big cities, land prices are high, and the homes are small. This is due to the higher demand for housing than in "middle neighborhoods." Since homes take the most significant portion of most people's budgets, it is possible to save money on housing by moving to these neighborhoods.
Conclusion
It is easy to become overwhelmed when picking the perfect "middle neighborhood" to move to. However, the entire process can become much more straightforward with understanding your personal preference, some online research, looking around, and help from a real estate agency.