Selling a house is not as easy as it might seem, even in the best of markets. In Arizona, home sellers want to know the procedures and costs that are peculiar to selling homes in Arizona. There are a myriad of questions that you might need answers to during your home sale process. One of these questions, do sellers pay closing costs in AZ?
Do Sellers Pay Closing Costs in AZ?
Generally speaking, home sellers pay an average of 0.4% to 2.6% of the sale price of their homes in closing costs. This is a bracket term that covers a summation of all the necessary fees and taxes that have to be factored in when finalizing the sale of the home.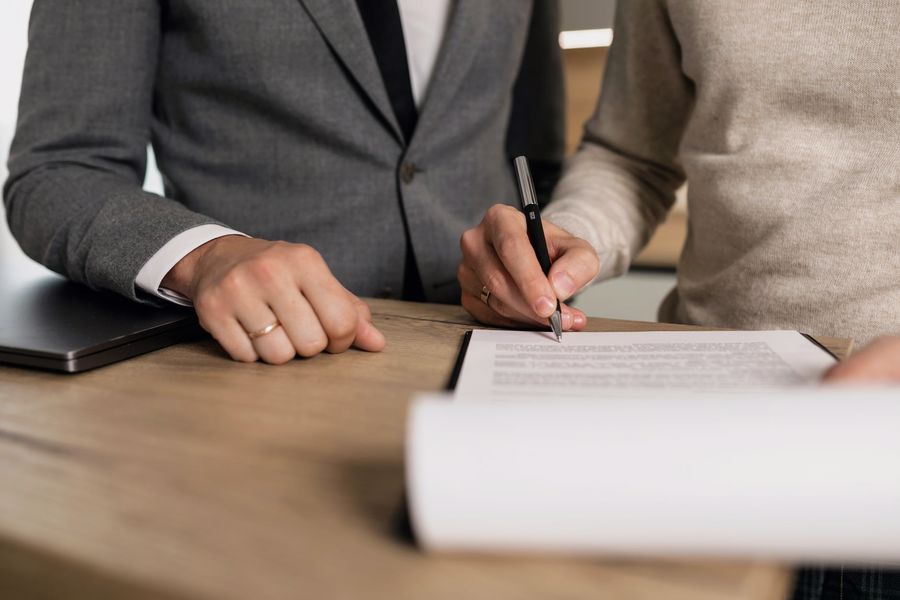 Typically, the closing costs in a home sale are split between buyer and seller. Local conventions within the state usually determine which party covers a specific cost. Regardless, closing costs responsibilities are negotiable to an extent. This implies that you can leverage this when negotiating a deal with a buyer.
Closing Costs for Home Sellers in Arizona
On average, a home seller in Arizona will incur about $16,000 to $25,000 in costs, about 5.4 to 8.4% of the home's listing price. Here is a breakdown of those costs.
| | |
| --- | --- |
| Costs | Percentage of Sale Price |
| Realtor commission | 5.0% to 6.0% |
| Seller closing costs | 0.4% to 2.6% |
| Home preparation expenses | Depends on home size, condition, age, and local market factors |
Title Insurance
It is common practice in Arizona, for a seller to purchase the owner's title insurance policy. This insurance policy provides a layer of protection for the buyer. It is triggered in the event that someone else makes a claim against their title that predates the buyer's purchase.
The owner's title insurance policy is typically about 0.5%, costing around $1,500 on average. The actual rate varies from one title company to another and usually depends on the sale price of the home.
Title Service Fees
The title service fees cost between $550 and $1250 on average. The title service fees are paid to the closing agent as compensation for handling all the logistics during the period of the transaction. The closing agent is usually a title company, an attorney, or an escrow service.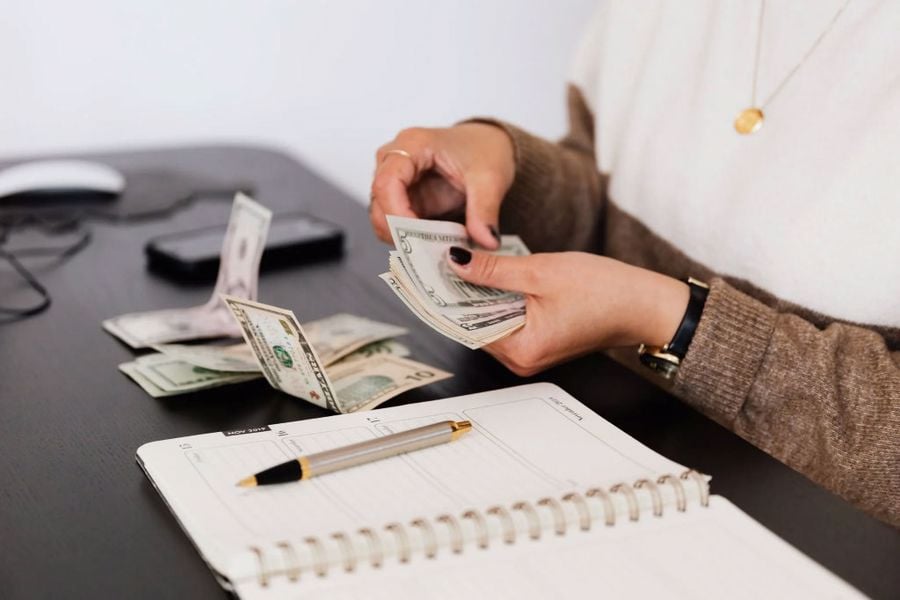 It is not uncommon for sellers and buyers to share the title service fees equally, although this is also negotiable like some other closing costs. Title companies tend to bundle their fees differently. Pay close attention to this and ensure that you get quotes for the entire service cost and not individual or broken down fees.
Recording Fees
You have to pay a recording fee to have the change of ownership of a home officially recorded by the county government. In Arizona, a flat fee of $30 has recently been implemented across the entire state. However, some title companies still tack on some additional surcharges.
Homeowners Association (HOA) Fees
If you are selling a home that falls under a homeowners association (HOA), you may be charged a transfer fee by the HOA board when you transfer the title of the home to its new owner. This fee is typically paid by the home seller.
HOA fees cost somewhere between $150 to $500. However, the specific amount will vary depending on the community where the home is located.
Seller Concessions
The last category of closing costs that home sellers in Arizona must factor in are seller concessions. This category of closing costs has to do with the incentives that the seller has agreed to grant the buyer in order to close the deal.
Some of the most common concessions include purchasing a home warranty, covering some portions of the buyer's closing cost or for anticipated repairs in lieu of making the actual repairs. Most home sellers will make at least one concession during the course of a transaction.
The concessions that a seller makes and the implied costs of said concessions usually vary. They grossly depend on market dynamics and the amount of leverage you have going into negotiations. The advice of your AZ Flat Fee realtor will be invaluable when determining the concessions to make.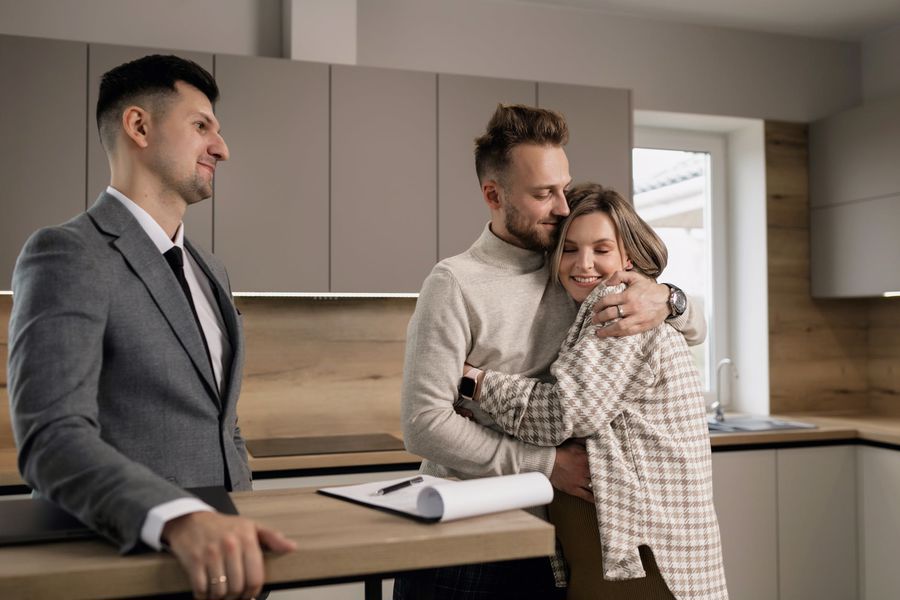 Realtor Commissions
Another important cost that home sellers have to factor in is the realtor commission. In Arizona, the average realtor commission rate ranges between 5.0% and 5.8%. This places the average cost for real estate commissions somewhere between $15,000 and $17,000 for the average home in Arizona.
This cost is likely to be the largest expense you will incur when selling your home. It is also likely to eat into your profits, especially if your home is highly-priced. You can choose to renegotiate a better rate with the traditional realtor. Better still, you can choose a full-service flat fee realtor like AZ Flat Fee that offers the following services amongst others:
Showing
Marketing the house
Screening interested buyers
Negotiations with potential buyers
Professional guidance with paperwork
Expert advice throughout the process
This single action can save you thousands and you get excellent quality service.
Related Questions
What Is a Broker Fee?
Broker fees are commissions charged by traditional real estate agents or brokers for handling and executing the sale of your home. The broker fee is around 6% on average. This fee is typically split between the listing agent and the buyer's agent. Usually, it is split evenly with both parties taking 3%. A flat fee realtor charges only a flat fee, allowing you to save money on commissions.
Who Pays Capital Improvement Fees in Arizona?
In Arizona, the buyer typically bears the cost of the capital improvement fee. This is because the buyer mainly benefits from future capital improvements. Although it can be negotiated, the seller has no motivation to make concessions on this because they do not realize any benefit.
[lyte id='nkia30I2i0Q' /]
Conclusion
In addition to buyers paying some closing costs, sellers also have various closing costs to cover. While some are conventionally covered by the seller, others can be negotiated and you can save by leveraging the help of your AZ Flat Fee realtor. Keep in mind that to speed up a home sale, more often than not, you would need to make some concessions to the buyer.