Selling your house can be emotionally challenging and time-consuming, especially if you're doing it for the first time. With a complex transaction on your hands and no experience, it's easy to make a lot of mistakes. However, you can avoid these 3 most costly mistakes when selling a home with a little know-how.
3 Most Costly Mistakes When Selling a Home
To get good returns on your home sale, you need to do everything right. Unfortunately, most sellers commit mistakes that hurt their bottom line. Learn how to eliminate these mistakes and save yourself thousands of dollars.
1. Not Making a Great First Impression
Maintenance issues and leaving a lot of personal items around the house such as toys on the floor can turn off potential buyers and even decrease your home value. This is because buyers expect your property's condition to match the description.
Most buyers will get an inspection after an accepted purchase offer. If a major problem is discovered during the inspection like a leaky roof or broken items that can affect the functionality of the home, the buyer will typically negotiate repairs, concessions to cover the cost of repairs, or a reduced purchase price. Keep in mind that buyers will always want to error on the side of caution with unknown expenses and try to negotiate an amount they are certain will cover the cost of repairs. Problems like this could also delay your closing day or terminate the deal.
The psychology of a buyer comes into play here. Buyers will more often pay a premium on a home they perceive as being in great condition. Clean floors, freshly painted baseboards, and other minor cosmetic repairs go a long way towards providing subconscious reassurance to prospective buyers.
Consider fixing the most glaring issues that are likely to spoil the transaction. You can also conduct a home inspection before listing your property to ensure it is in good condition for your buyer.
How To Make a Great First Impression
There are many things you can do to make your home stand out and attract prospective buyers. If you upgrade old fixtures and replace worn-out hardware, you can ask for a higher price for your property. Here are other things worth doing.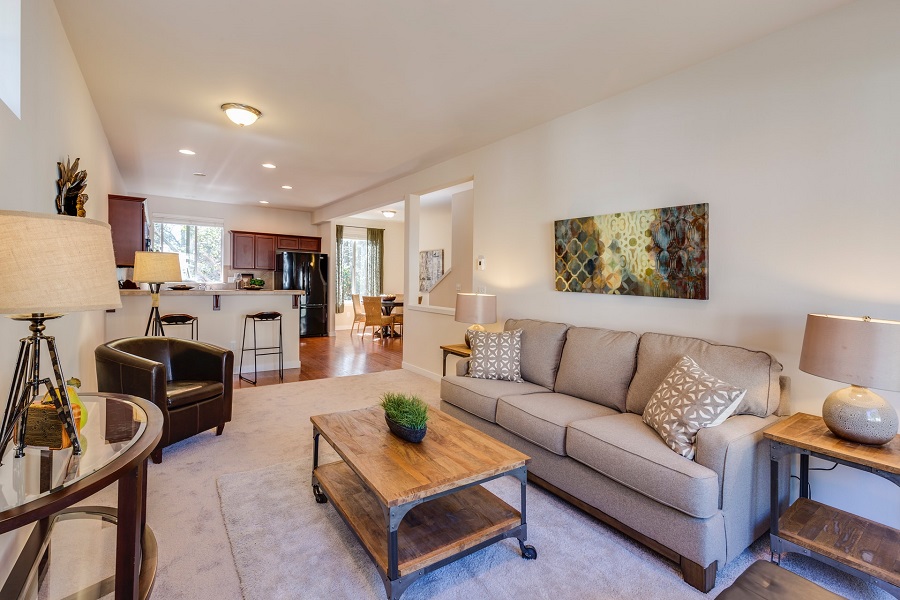 Declutter Your Home
One of the things you need to do after listing your property on the market by yourself, is showing interested buyers your home. Generally, homes that are well-decorated, less cluttered, and cleaner are more appealing. Clutter can make your home look smaller and make it difficult for buyers to visualize themselves living in your house.
Moreover, staged homes sell for 20% more and 88% faster than those that aren't staged. It's also crucial to consider your curb appeal. Your home's exterior sets the stage for what is inside. If a house is disorganized or messy, buyers can be skeptical about its condition if they are considering an offer.
Even small things like organize pantries, lighting the fireplace, a fresh coat of paint in worn locations like door frames, fresh flowers, and fluffed pillows can make a huge difference. First impressions set a potential buyer's expectations before they draft a purchase offer.
5 Tips to Declutter FASTER
Work on Major Repairs
You can lose money if you neglect necessary repairs before your home goes on the market. It can cost you less to fix issues ahead of time than have buyers see your property in disrepair. They can ask for credit before the deal closes to cover for the renovations that need to be done or offer less.
Although fixing anything that needs to be repaired like broken lights and peeling paint may seem difficult, it can help you sell your home faster. Hiding any need for major repairs can be discovered during the inspection process.
You don't want to risk losing a deal over issues you could have easily resolved. Also, be upfront about any potential shortcomings of your property to avoid wasting anyone's time. For example, if there are leaks in your foundation, experienced buyers can see through fresh paint and identify real problems lying beneath.
2. Overpaying on Commissions
Typically, sellers use their proceeds to pay the buyer's agent and their listing agent commissions, which is usually 5-6% of your home price. So, if your property sells for $200,000, the agents will receive $12,000. Is it worth it? While the commissions are negotiable, most percentage-based agents offer the same services.
How To Ensure You're Paying the Right Amount on Commissions
If you want to pay the right amount on commissions, work with AZ Flat Fee agents. We charge a low $3,500 flat fee while ensuring you still get full service, including:
Full service with professional marketing and photography
Complete closing coordination with escrow and title
Offers and negotiations
Showings coordination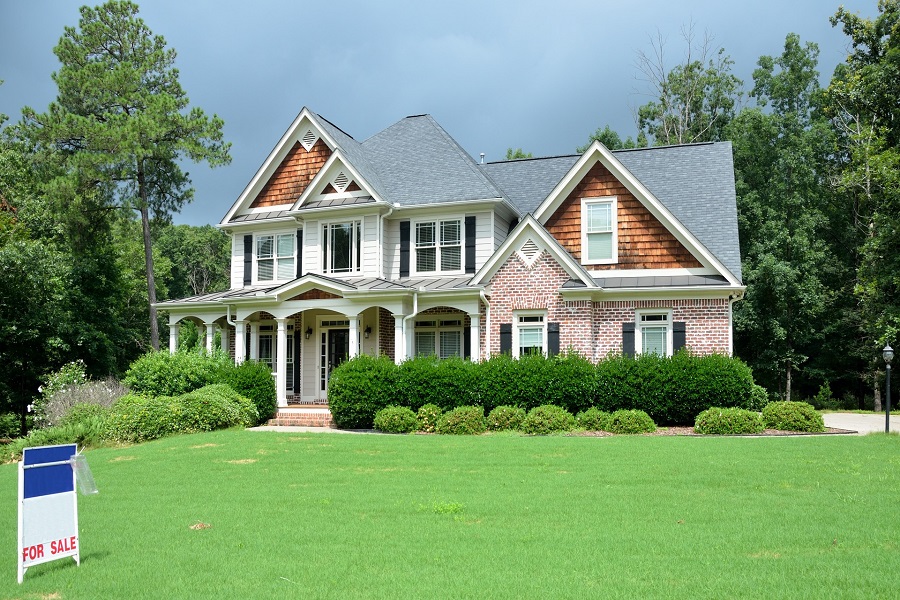 3. Pricing Your Home Wrong
Pricing a property can be challenging. If you price it too high, you risk wasting time before lowering the price to get a buyer or turning away potential buyers. On the other hand, if you price it below the market value, you can lose thousands of dollars in profit, which is a familiar occurrence whenever a property is sold through iBuyers.
Instead of relying on the internet to know the value of properties like yours are selling for within your area, ask a real estate broker for comparative market analysis. Setting the right price can help you determine how quickly you can sell your property and the amount of money you get at the closing table.
How To Price Your Home Right
It is important to take several factors into consideration when determining your price point
Home Inspection Repairs: It's a good idea to pay for a home inspection before listing your home. Depending on the magnitude of the problems that are discovered, it can cost you hundreds or thousands of dollars to repair your house. It also helps you know the actual condition of your home for comparison to other recent sales in determining the right sales price.
Seller Concessions: If you offer seller concessions, which provide the buyers with a "credit" towards the purchase and can account for 3-6% of your home's sale price you may have an artificially inflated sale number. Just because the buyer and seller are happy with the terms does't mean the bank making the loan will be. This is why lenders require an independent appraisal, and if the appraisal comes back lower than the purchase price the whole deal can get renegotiated or fall apart.
Net to Seller: Often times, the decision to sell and agree to a certain price point is predicated on how much money the seller will be able to walk away with. Taking into account closing costs can help set that expectation and subsequent sales price minimums. These costs include a title transfer fee, sales tax, a fee for the person that handles the last transaction on closing day, and attorney fees. Closing costs are usually around 1-3% of your home price.
When you calculate these costs, the total can seem a lot. However, an experienced broker can arrange your property's sale with these expenses in mind.
Conclusion
A good agent can walk you through the home selling process to ensure you avoid making the above mistakes. If you're looking for an agent that can help you sell your home the right way and for a low flat fee, contact AZ Flat Fee.