Gilbert is a desirable place to work, live and raise a family as it offers plenty of interesting recreational and cultural opportunities, an excellent school system, safe neighborhoods and year-round sunny weather. If you're looking for a place to relocate, here are the best neighborhoods in Gilbert.
Best Neighborhoods in Gilbert
Gilbert is the 7th largest town in Arizona with a population of 254,114 people. Newer developments in residential real estate indicate that people are moving to Gilbert. As you're searching through neighborhoods, let's look at some great places you can relocate to.
Power Ranch
Power Ranch is located south of the San Tan Freeway and comprises 11 neighborhoods that are connected by a 26-mile trail system and sidewalks. Each neighborhood within this suburb has its own amenities including fitness centers, recreational facilities, and parks.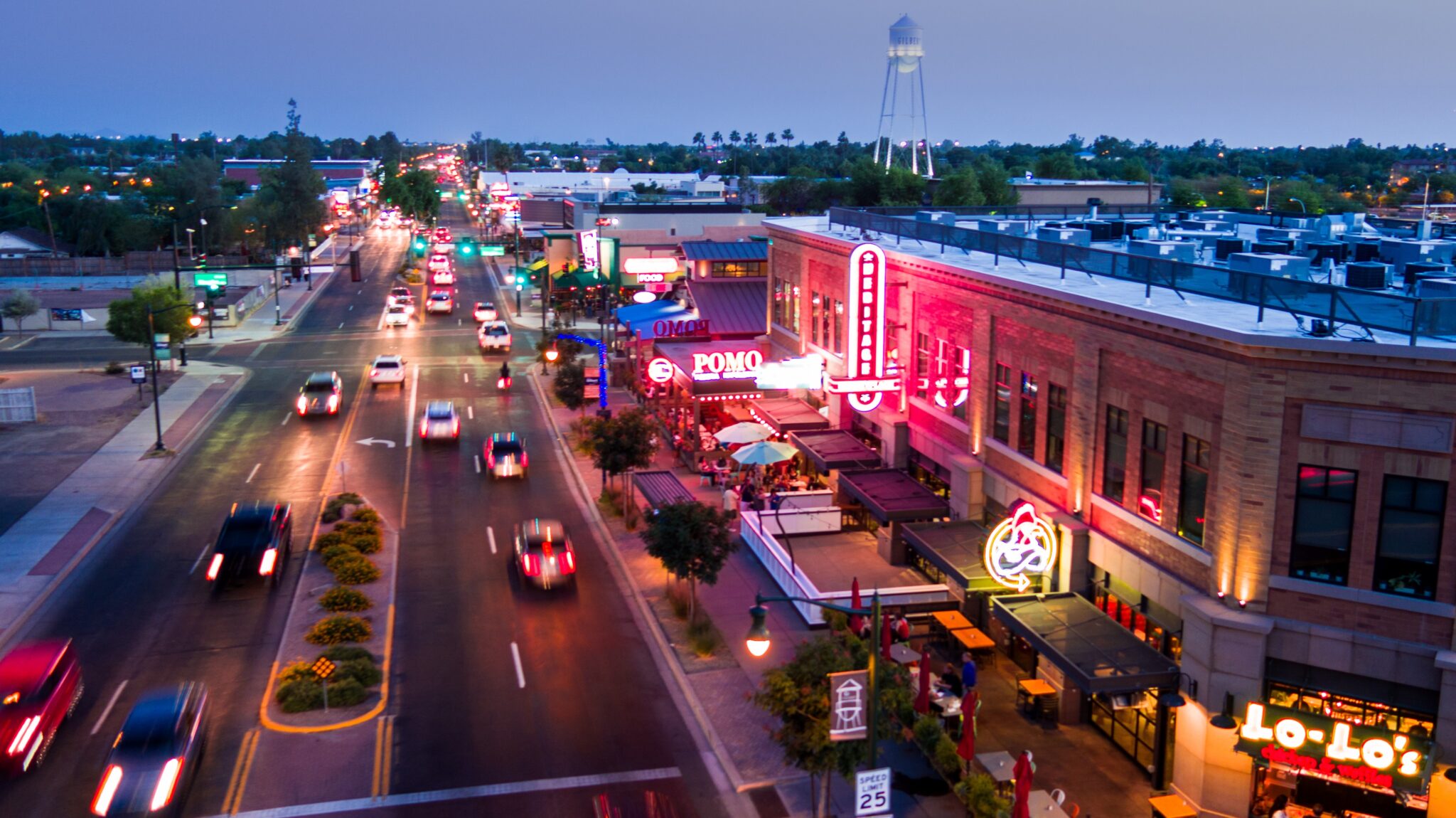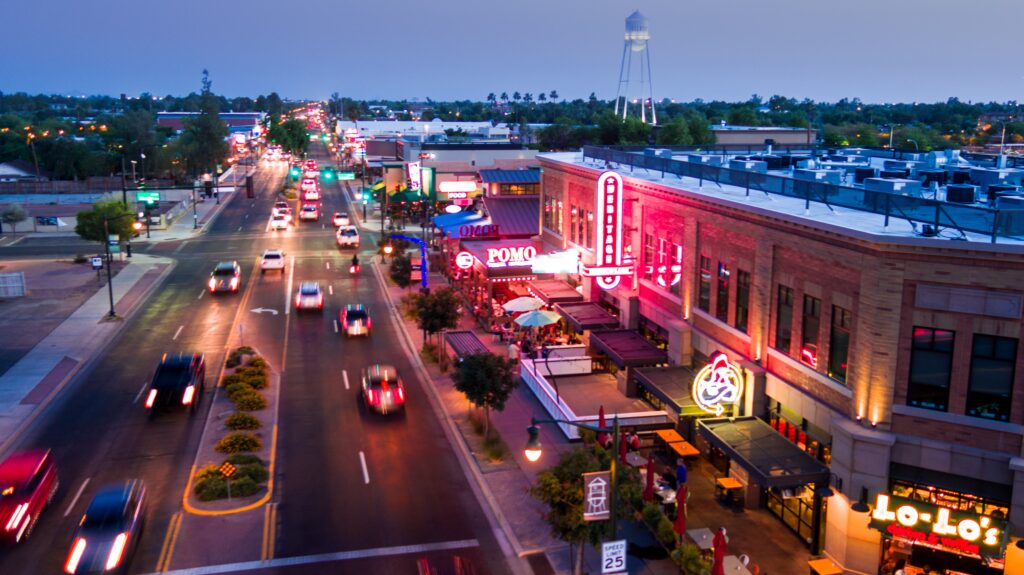 The area has two community clubhouses and parks that offer a variety of outdoor activities for your whole family including fishing lakes, children's playgrounds, sand volleyball courts, swimming pools, 10-acre soccer complexes, and event pavilions.
Unlike Seville that has entry-level (2-3 bedrooms) and luxury houses (5-6 bedrooms), Power Ranch has a variety of well-designed 3-5 bedroom houses featuring various price points and sizes. The suburb has over 3,300 homes built on more than 2,000 acres and 4 great schools including:
Williams Field High School
Power Ranch Elementary School
Higley High School
Centennial Elementary School
Seville
Seville is a luxurious neighborhood that's located between E. Happy and S.Recker Road in Gilbert. Unlike Power Ranch that has over 3,300 households, Seville comprises over 4,000 households and several distinct subdivisions nested around the Gary Panks golf club. Additionally, the area provides a wide range of houses with private swimming pools.
The homes include luxury houses with 5-6 bedrooms to entry-level houses with 2-3 bedrooms and over 11,000 square feet of living space. Homes incorporate the elegant Arizona natural scenery with great landscapes and neutral earth tones to match the area's surroundings.
Membership to the area's Golf & Country Club will give you to access amenities such as an 18-hole golf course, tennis facilities, a fitness center, a splash pad, and an aquatics area with waterslides. Some of the best schools your children can attend include:
Willie & Coy Payne Jr High
Riggs Elementary
Basha High School
Weinberg Elementary
Val Vista Lakes
This is a 900-acre neighborhood comprising 24 distinct, non-gated, and gated subdivisions. Unlike Power Ranch and Seville that mostly offer apartments, interested homebuyers in Val Vista Lakes have a wide variety of homes to choose from including off-lake and lakefront apartments, condominiums, custom, single-family, and townhomes.
If you move to this area, you'll also enjoy numerous amenities including four lakes, luxurious clubhouses with spas, Olympic-size swimming pools, meandering bicycle paths, and indoor racquetball courts. Additionally, Val Vista Lakes has three clubs that provide social events for residents.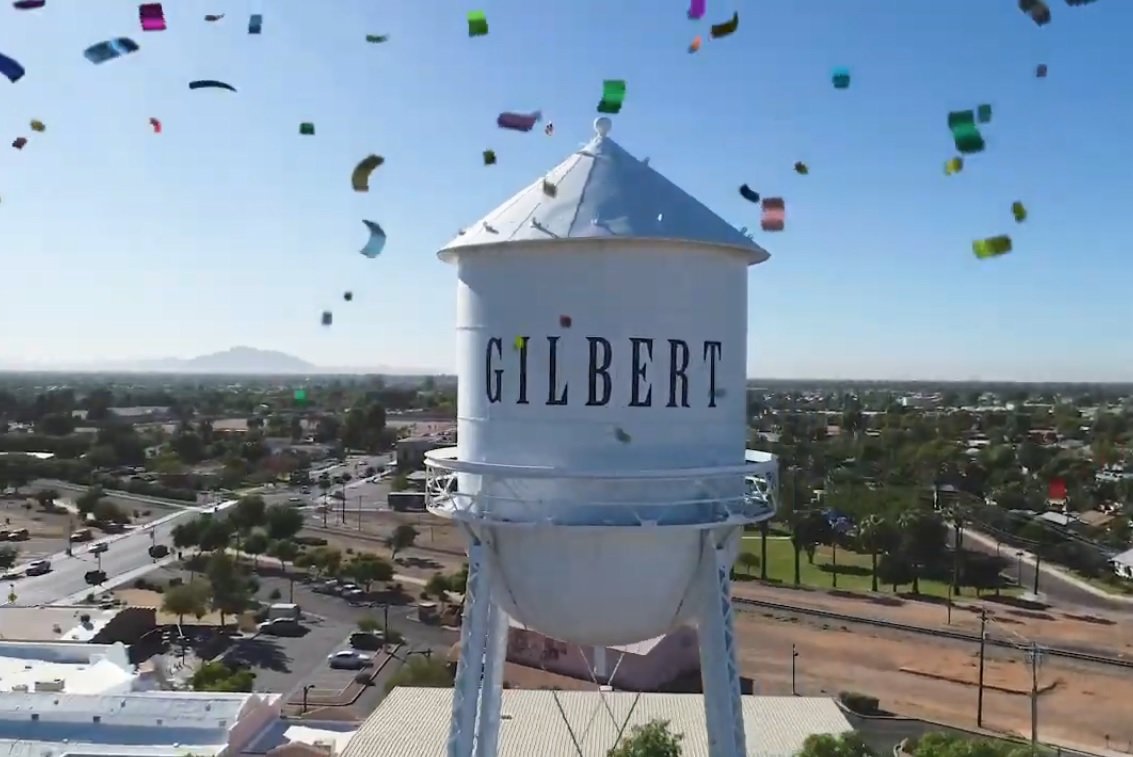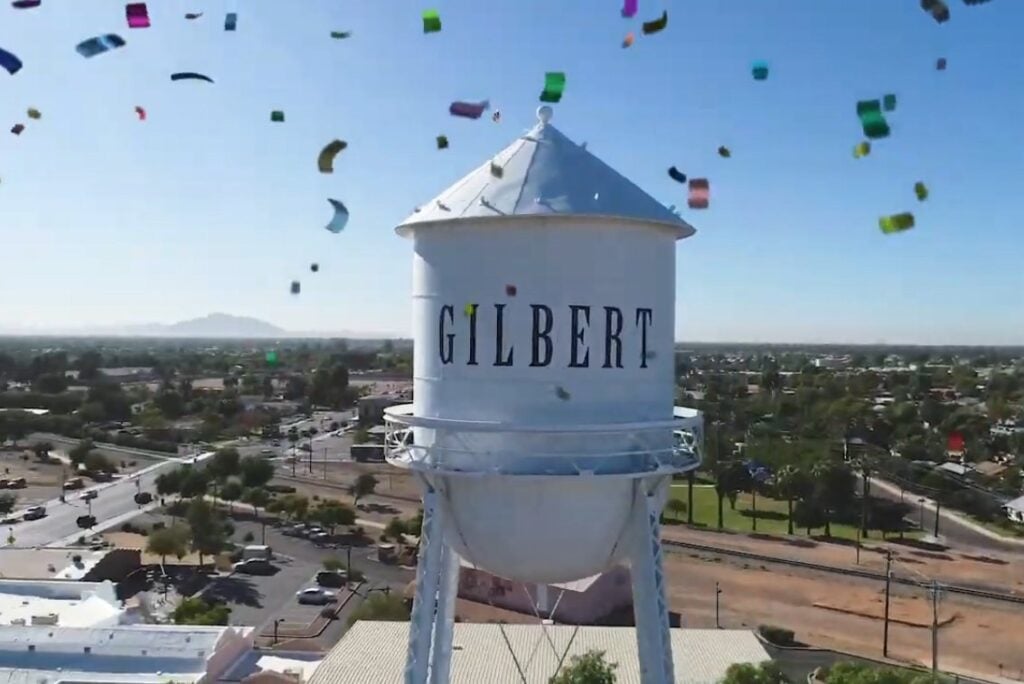 This neighborhood is also near the Village Square at Dana Park, where you will find places like Cafe Zupas, Costa Vida, and Chipotle. Locals can also access the Riparian Preserve at Water Ranch, which is a popular landmark in Gilbert. The neighborhood is served by:
Val Vista Lakes Elementary School
Highland High School
Highland Jr. High School
Finley Farms
This family-oriented neighborhood is located southwest of Greenfield and Eliot roads in Gilbert. Built between 1995-2004, and similar to Val Vista Lakes, Finley Farms comprises single-family houses providing a wide range of price points, sizes, and architectural designs. Houses have 3-6 bedrooms ranging from 1,200 square feet to 4,000 square feet.
Residents enjoy lush green spaces, biking and walking trails throughout the neighborhood, two large community parks, and many children's playgrounds. Additionally, this neighborhood hosts many community events and activities you can enjoy throughout the year such as community-wide garage sales, and movie nights in the park.
If you're a golf enthusiast, you can visit the Greenfield Lakes Golf Course located a few minutes from Finley Farms. The course provides a variety of golf for different levels of players. When it comes to your children education, you can enroll them in:
Greenfield Jr. High School
Finley Elementary School
Highland High School
Layton Lakes
Developed between 2007 to the present, Layton Lakes is located off Lindsay and Queen Creek roads and features beautiful streams, lakes, and waterfalls. The neighborhood has numerous amenities including a big community park with a fishing dock, picnic areas, and volleyball courts.
Throughout the neighborhood, you can enjoy jogging and walking on well-manicured paths, ramadas with barbecue grills and picnic tables, greenbelts, and children's playgrounds. Like Power Ranch, Layton Lakes homes have 3-5 bedrooms and vary in size from 1,795 square feet to 3,800 square feet.
This suburb provides easy access to the freeway and has several public and private schools to choose from. Some top-rated schools your kids can attend in the area include:
Willie & Coy Payne Jr. High School
Weinberg Elementary School
Perry High School
What To Look For Before Moving to Gilbert
Gilbert is a fast growing former farming community and a good place to raise a family. It also has excellent entertainment and dining spots in all of its neighborhoods. If you're considering moving to Gilbert, here's what you need to know.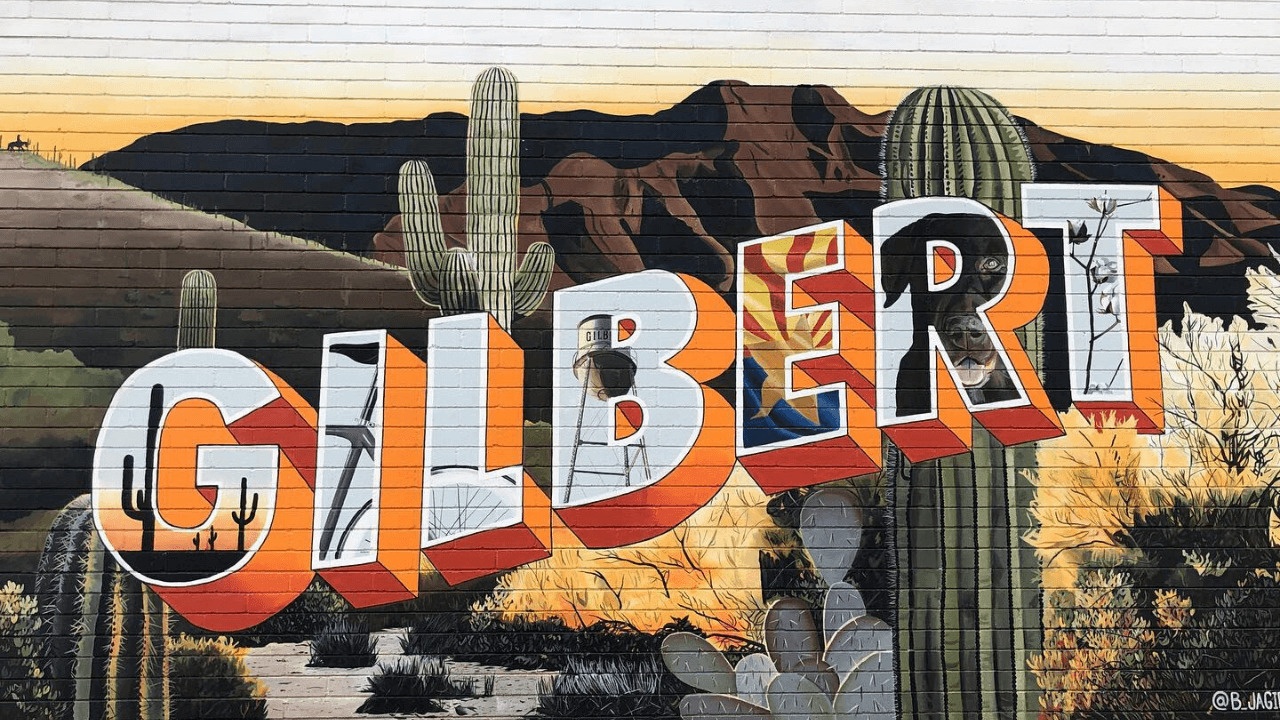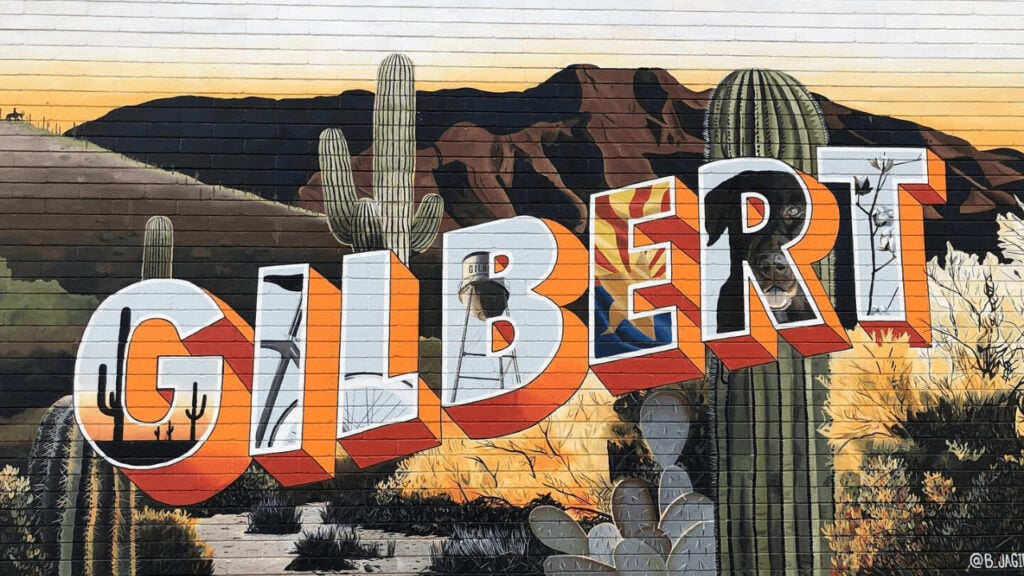 Job Market & Economy
In 2018, Gilbert's job growth was 3.3%. In the next 10 years, it is forecast to be 32.1%, compared to 32.5% in the US. The town employs about 114,000 people, with some of the leading industries being:
Manufacturing
Healthcare
Management
Retail Trade
If you're looking for a job in Gilbert, consider common careers such as management and sales. Some of the well-paying jobs in this area include engineering, legal, architecture, and technology occupations.
Transportation
Gilbert is a member of VMMA (Valley Metro Member Agency) which operates bus routes and a light rail line that takes passengers to different destinations. ShareTheRide is another great option that's free to use.
Major thoroughfares include Gilbert Road, Chandler Boulevard, and Williams Field Road. However, the town is served by the San Tan Freeway.
Safety
Gilbert has a safety rating of 47/100, which means the neighborhood is safer than 48% of U.S. cities. Violent crimes are also lower in Gilbert than they're in Arizona compared to 1/197 in Arizona. Additionally, your chances of becoming a violent crime victim in this city are 1/1,171, making it a preferred destination for many people.
Cost of Living
While Gilbert is a more affordable city than Scottsdale, it's a more expensive city than the average U.S. city. Gilbert's cost of living is at 127.3 with 100 being the U.S average. Housing and transportation are also costly. However, groceries are cheaper.
[lyte id='hPHf2Y-UW04′ /]
Conclusion
Gilbert provides convenient access to amenities and has several outdoor activities to enjoy with top-rated schools for your kids. No matter what type of house you're looking for, you can find it in one of Gilbert's neighborhoods.