Chandler is the 4th largest city in Arizona with a population of about 245,000 people. The city is home to several stores, restaurants, and over 60 parks with golf complexes, biking trails, and water parks. Here are some of the best neighborhoods in Chandler you can relocate to depending on your preferences and needs.
Best Neighborhoods in Chandler
Chandler is a great area to live, work and raise a family. It's well maintained with excellent shopping and dining choices that provide a wide range of cuisine options. While there are many good places in Chandler, below are the best areas to move to.
Ocotillo
Ocotillo is located between Queen Creek Road and Alma School and is perfect for families and professionals. Each subdivision within this neighborhood provides interesting features like beautiful park areas and waterfront homes. This neighborhood is also home to several golf courses.
Ocotillo has 40 unique neighborhoods surrounded by attractive waterfalls and beautiful townhouses, single-family apartments, condominiums, and manors. Unlike Airpark homes that have 3-4 bedrooms, homes in this place have 1-6 bedrooms and were developed in 1987.
Large designs of about 5,300 square feet are also available. Lots also range in size from 10,000 square feet to more than 3 acres. Additionally, the neighborhood has multiple outdoor recreational activities and 162 acres of linked lakes. If you're searching for top-rated schools where teachers use creative thought and deep analysis to reach students, check out:
Casa del Niño Bilingual Montessori School
Jacobson Elementary School
Basha Elementary School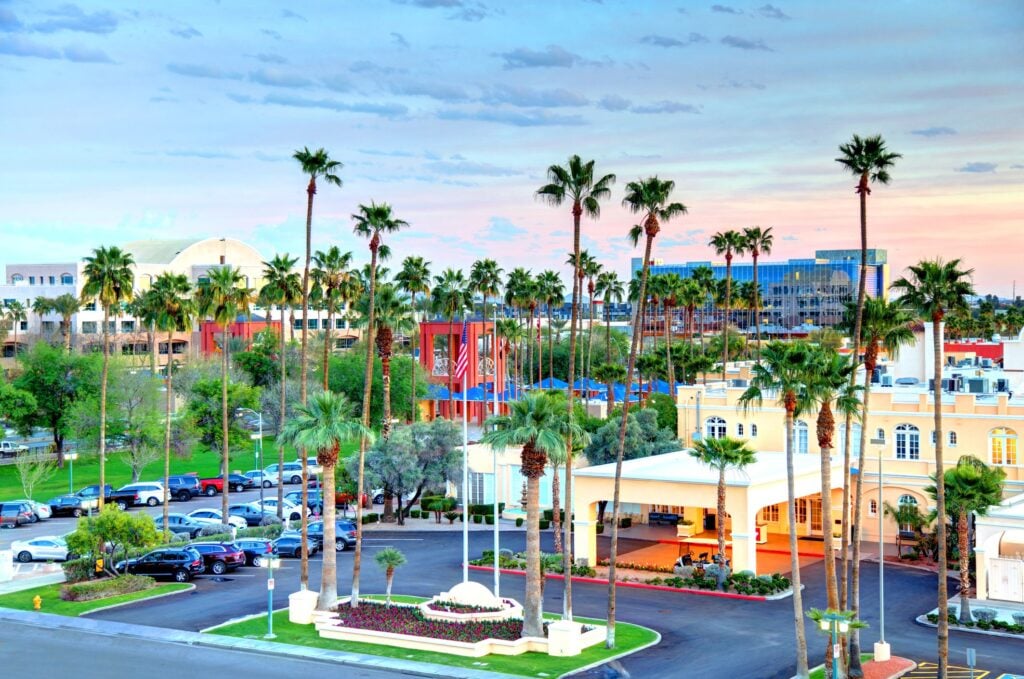 Fulton Ranch
This neighborhood is located south of downtown and is popular because of its numerous waterfront properties and lakes. If you're looking for a home in a gated neighborhood, you may find this place ideal. New properties are also coming up, making Fulton Ranch suitable for people interested in new homes.
This area is close to the San Tan Mountain Park that provides access to exciting outdoor activities. Unlike Ocotillo homes that have 1-6 bedrooms, most properties in Fulton Ranch feature 2-7 bedrooms. There's also a variety of home designs ranging in size from 6,000 to 8,000 square feet.
Besides gorgeous homes and exciting recreational activities, Fulton Ranch also has great restaurants and walking trails. Schools in this area are registered under the Chandler Unified School District. Some fantastic schools with a thoughtful and rigorous curriculum that ensures students excel include:
Ira A. Fulton Elementary School
Fulton Elementary School
Hamilton High School
Stellar AirPark
This is a beautiful neighborhood with an airport runaway that was founded in 1969. This neighborhood is located three miles from Chandler and is home to thousands of residents in different businesses. The properties date back to 2002 with completion around 2007.
Homeowners, including airplane owners who store their airplanes at the hangars, pay a certain amount every year for maintaining the runaway equipment. Whether you have an airplane or not, this neighborhood is among the most attractive airparks in Chandler.
This well-developed place features high-priced and expansive homes. Unlike Ocotillo and Fulton Ranch neighborhoods that offer a wide range of home designs, most Airpark houses are single-family and have 3-4 bedrooms measuring 4,500 square feet.
Schools in this area use a teaching approach of presenting valuable information and interacting a lot with students to record high success rates. Excellent schools include:
Kyrene de la Paloma Elementary School
Kyrene del Pueblo Middle School
Paragon Science Academy
Circle G
Circle G is located on Riggs and Gilbert roads and is home to about 2,000 people. Most homes in this neighborhood were developed from the early 1980s to the late 1990s and have properties measuring 4,000 square feet. This midsize neighborhood has unique and expansive homes, making it perfect for growing families.
One good thing about Circle G is its proximity to amenities, restaurants, and shops. For example, Circle G Park and Espee Park are nearby. There are also fitness facilities within the community and numerous golf courses a few miles away where you can go to unwind.
For delicious meals, you can head to the U.S. Egg Breakfast & Lunch Chandler or the Brickyard Downtown restaurant. If you prefer fresh farm food, the Cherish Farm Fresh Eatery is a great option. Like Fulton Ranch, this suburb is served by Chandler Unified School District. Some schools with qualified certified teachers and gifted students include:
Chandler Traditional Academy
Bologna Elementary School
Gila Springs
Gila Springs is a new neighborhood in Chandler. This area is known for its affordable housing opportunities, making it suitable for professionals that are just starting their careers. Similar to the Stellar AirPark neighborhood, Gila Springs doesn't offer a wide variety of home styles.
The neighborhood only offers townhomes and condominiums. The condominiums have a work/live space and are located near entertainment spots, restaurants, and shopping centers. Most properties feature around 1,800 square feet with 3 bedrooms.
When it comes to education, the schools in this area are rated above the surrounding cities. With low kid-to-teacher ratios and high test scores. Nearby schools include:
Kyrene de la Mirada School
Corona Del Sol High School
Brightmont Academy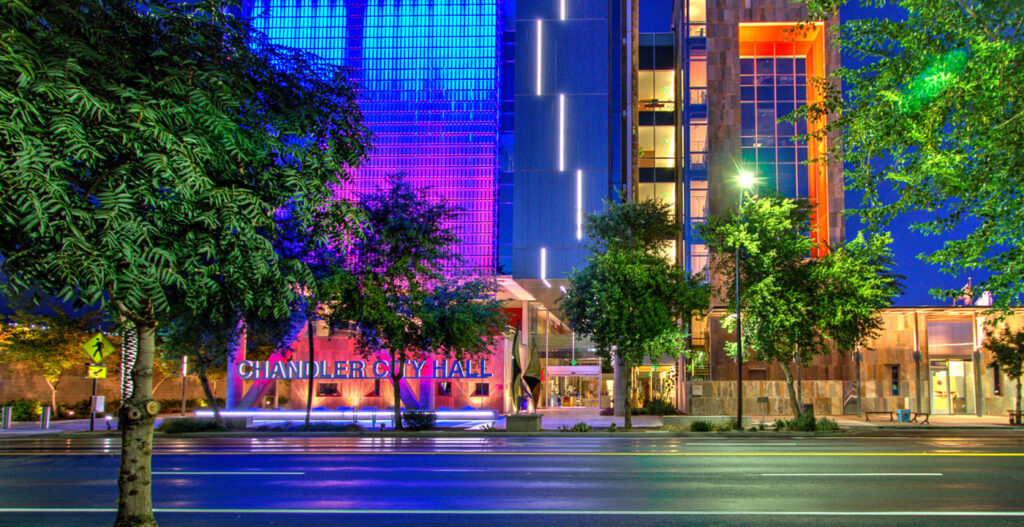 What To Look For Before Moving to Chandler
Chandler is a beautiful town with the perfect balance of family-focused activities, restaurants, and culture. The town also has a good climate as it has 330 days of sunshine. Below, we have listed the things you should consider if you're planning to live in this city.
Outdoor Activities
Chandler is home to McCullough-Price House and the Arizona Railway Museum. There are also several dog parks in this area where you can take your dog for a walk. Within the community, you can also find swimming pools, fitness centers, and entertainment spots.
Weather
If you love warm weather, moving to Chandler can be a great choice. The city has mild winters, minimal yearly rainfall, and high temperatures during the summer months, making outdoor activities like golfing and swimming popular throughout the year.
Cost of Living
The cost of living is slightly higher than the Arizona average and national average. The income per capita in 2018 was $39,632, which equates to $158,528 annual income for a family of three. However, the unemployment rate is low at 5.3% and job opportunities are available with numerous large companies.
Transport
While it's a good thing to own a car in this area, Chandler provides several public transportation options. Residents can also access nearby airports and local taxi cabs. There are also three highways that provide access to Mesa, Phoenix, and trips outside the city. 
[lyte id='swe9wBBs34A' /]
Conclusion
The above Chandler neighborhoods are a great choice as they have essential amenities, top-rated schools, and great weather. They also suit different budgets to ensure you find your ideal home. If you're considering renting or buying a home in Chandler, give us a call.