Our sellers save $12,000 on average!
DON'T OVERPAY in Commissions
Get an instant estimate on your savings.
"*" indicates required fields
$3,500 Flat Fee, Full Service. NOT 3%

How Does AZ Flat Fee Work?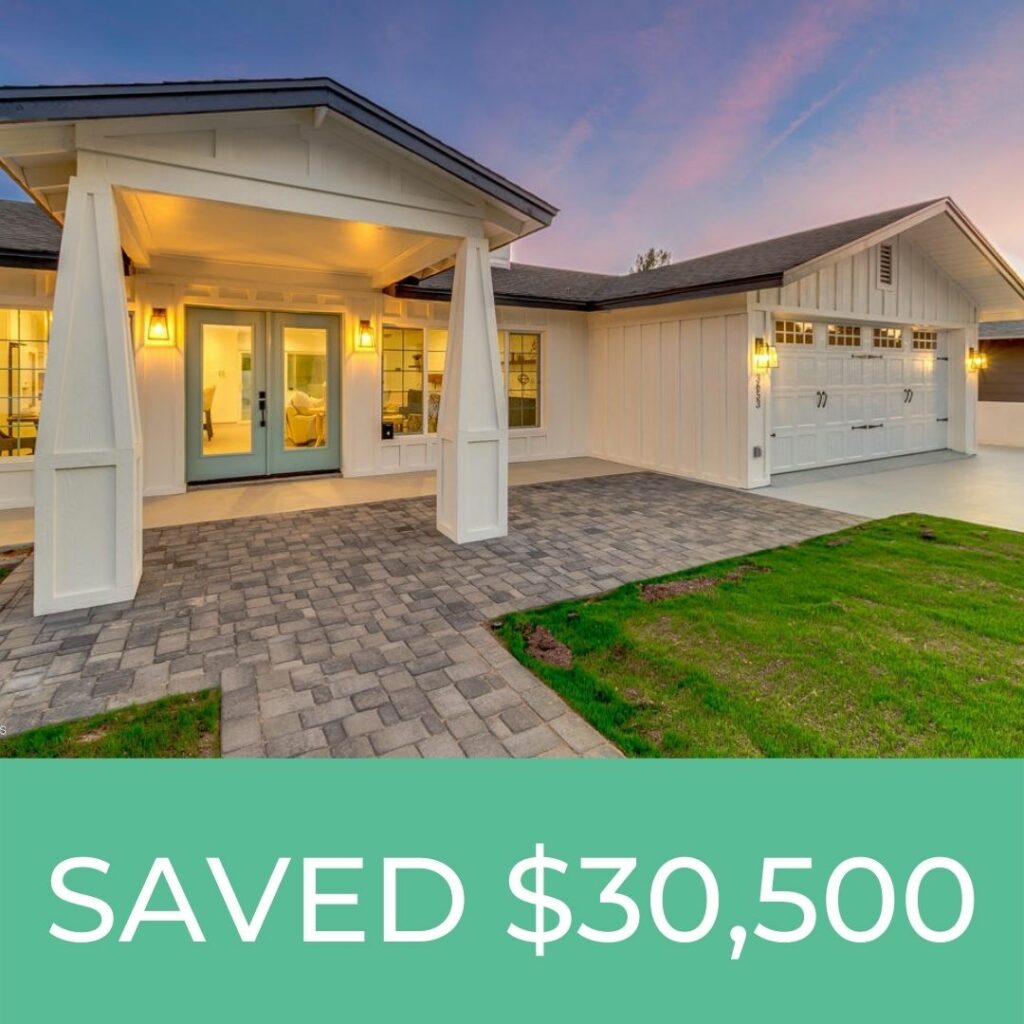 FLAT FEE
You. Save. Money! We believe, as a flat fee realtor, we are better able to consistently provide clients with the value they deserve at a price that saves them money! We know this will continue to earn referrals of our clients friends and family allowing us to all be successful together. Instead of paying the typical 3% to list a home for sale, we charge just $3,500 plus a $300 retainer fee. You get a full service realtor experience for a flat fee realtor price!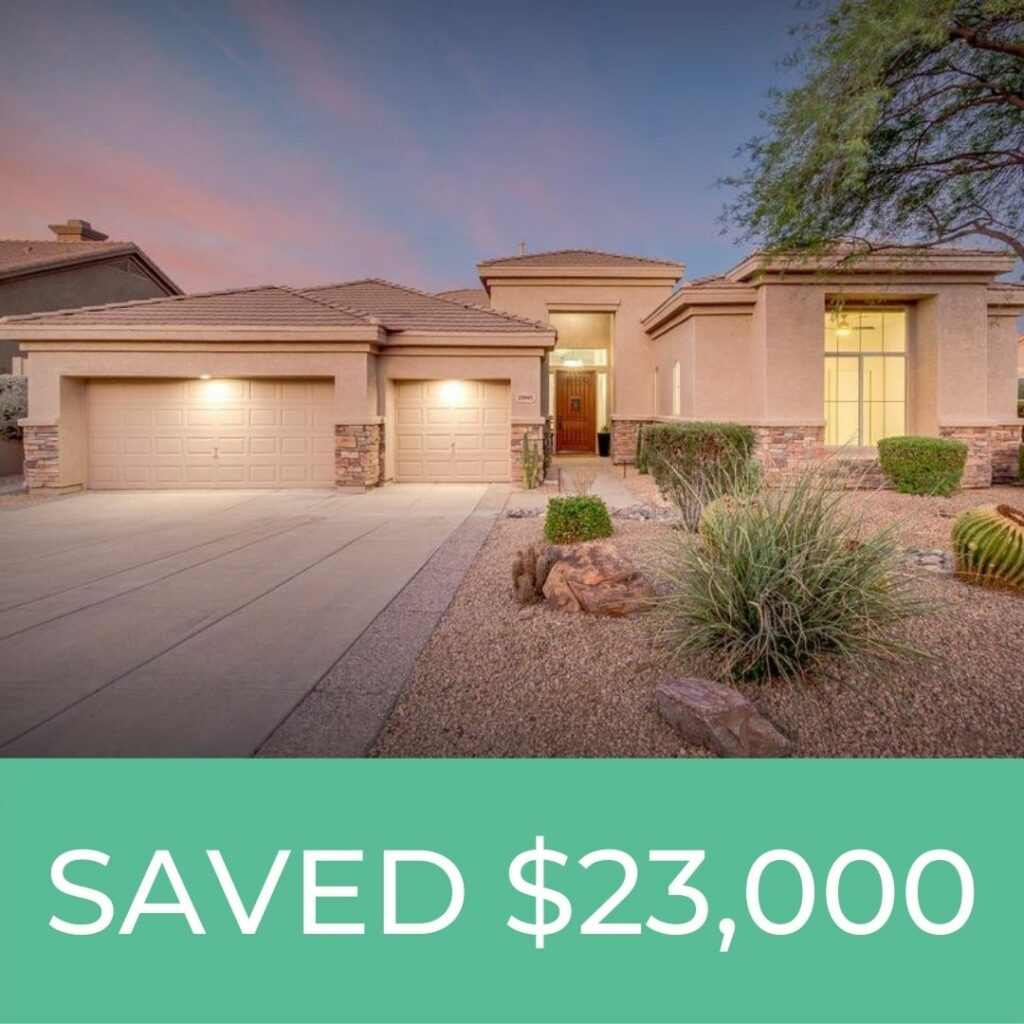 FULL SERVICE
We are full time, full service, local flat fee realtors committed to providing the highest professionalism and quality customer service you should expect when hiring someone to help you with what is commonly the most expensive transaction in peoples lives. Our dedicated team of flat fee agents and staff that live here locally in Gilbert, Mesa, Chandler, and Phoenix, allow us to function more efficiently and reduce cost unlike others who reduce service instead.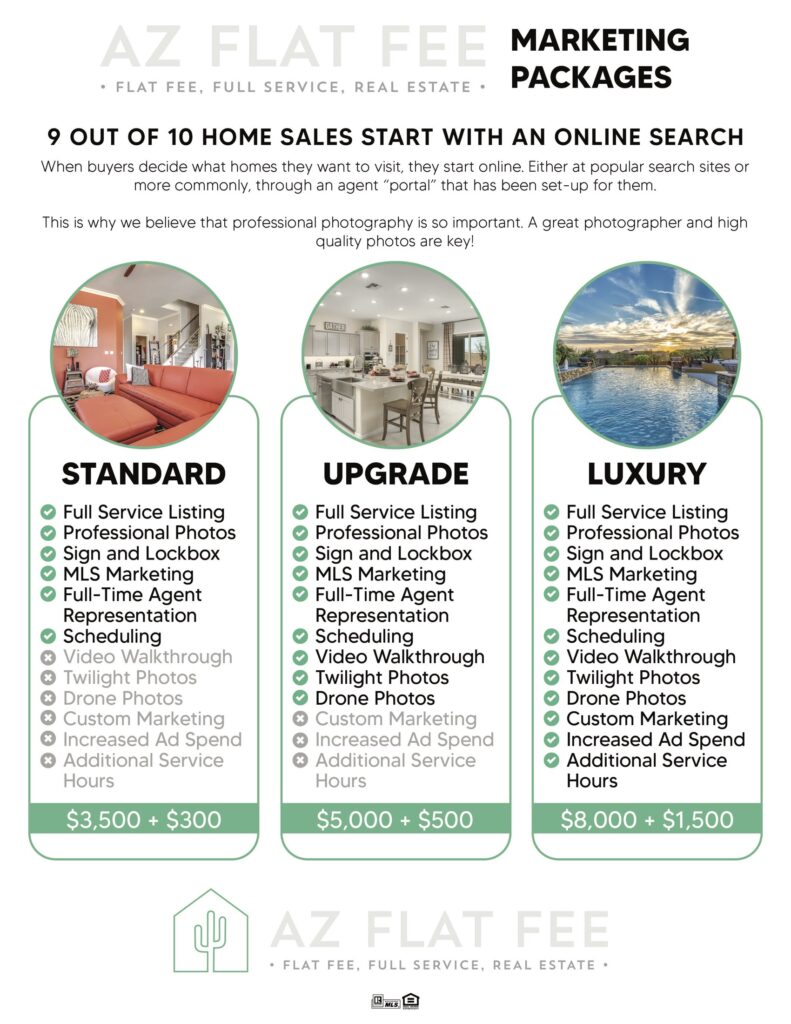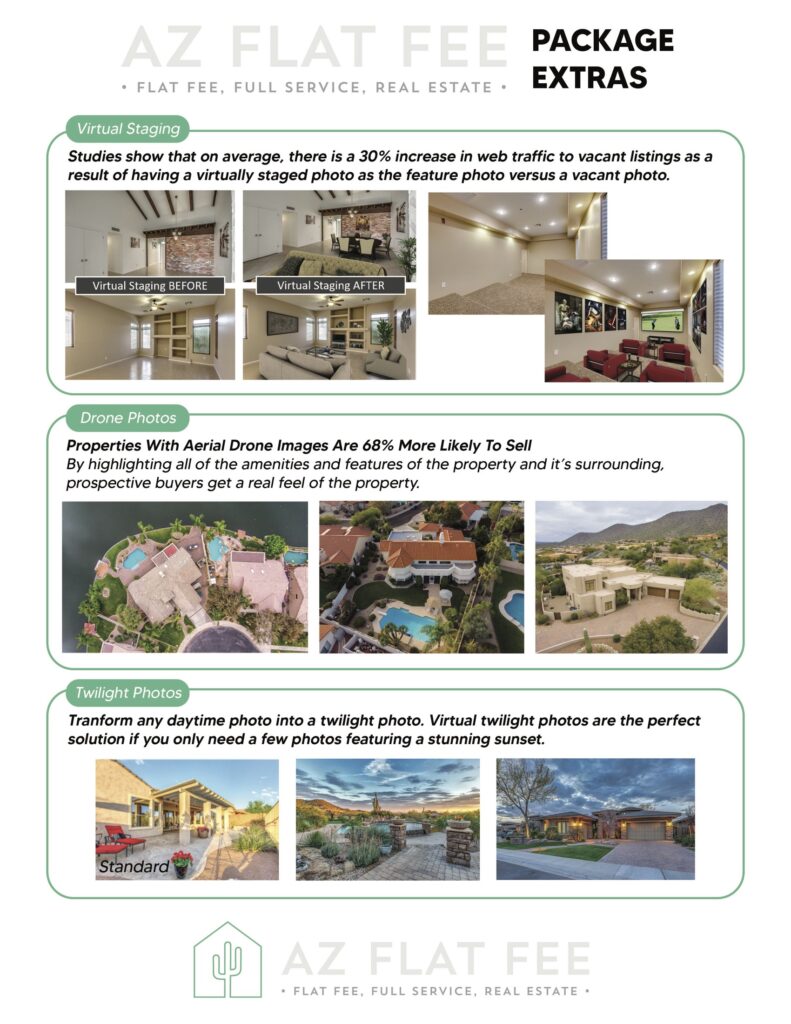 Average 5 Stars from 409 Total Ratings
dfl