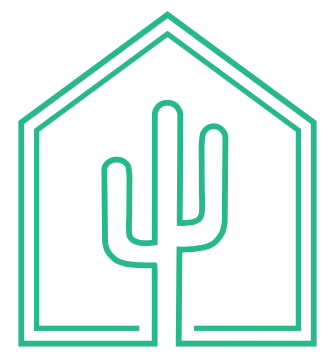 Why AZ Flat Fee?
Life Style, Career, Opportunity, Success
Who are we?
We are a proud, locally grown real estate brokerage team that is crushing goals and growth! We have leads, systems, and flows dialed in which allows each of us to give our clients the highest levels of service and close more sales than any of us could do on our own.
Culture Matters
We strive to make an IMPACT with our core values:
Intentional – Intentionally look to serve our clients to the best of our abilities
Mindset – Positive solution-oriented mindset
Persistent – Be persistent in the pursuit of your Personal & Team, & Client Goals
Achiever – Hold yourself & the team accountable to achieve our goals.
Client 1st – To truly make an IMPACT, the Client must come First
Team Work – At AZ Flat Fee we are a Team built on Principles, Values and Systems designed for us to grow and succeed together, as a Team.
What we offer
Follow Up Boss Pro CRM – Get all your leads in one place. Call, text, email, auto drip, set appointments, link to lender… basically one stop shop to stay organized with your clients. Oh, and we have a bunch of other tech making life easier in the background
Full Transaction Management – too busy managing paperwork, contract details, and coordinating closings to close more deals? Not anymore. Our top notch transaction manager takes clients from contract to close so you can help more clients and close more deals!
Full Listing Management – love organizing and negotiating 30+ multiple offers over the first weekend? Us either. Well, except for our listing manager who has managed thousands of sales and gives that white glove service to clients and loves it!
Training – yep, we do that too. If you're brand new, we will dial you in. Experienced? Great! You will hit the ground running, but we will keep you up to date with our weekly huddle as we glean all the latest data, stats, legal changes, negotiation strategies, lending insights, and pretty much everything you need to stay current and professional for your clients.
Team – our favorite part! We happen to be our own brokerage, but being a team is why we shine! Need last minute advise or help? We're there. Sick but have a showing? We've got you. Looking for fun people to work alongside? That's us! Want to know how we stay motivated and accountable and hit all of our goals? You guessed it – our team and great team manager!
Leads – ok, lets be honest – all the above is great but you still need enough leads to hit those monster goals right? We have marketing figured out and bring in hot, low funnel leads that are ready to buy and sell. Most teams claim to have leads, but end up handing out cold, stale, old database records that leave you feeling like you would be better off cold calling the whole phone book. Not us. In fact, we only bring on new agents as we have enough capacity in quality leads that we can't effectively handle.
Swag – of course, we also provide company email, business cards, signage and lockboxes (we will buy your lockboxes!), shirts, and fun stuff as we award our agent of the quarter.
What does all this cost?
Well, it costs us a fair amount – but it costs you nothing. No monthly fees, no technology fees or desk fees. We don't need your credit card for anything. We just need to know where to send commission checks to you!
What does it look like?
Your typical day starts by checking your Follow Up Boss Pro CRM to see which of your leads/clients need to be contacted that day and reaching out to them. Your phone will ring throughout the day (a lot) and you will grab those new leads (first to answer, so be quick!) and you will also have new leads pop up in your CRM. It comes with a great mobile app, so you will get notifications of new leads while you are out and about too.
When you have a hot seller lead, you will typically answer a few questions and explain how we work (we are FULL SERVICE and that's our #1 question from seller leads). You run comps and attend a listing appointment (many of these are virtual) where you will go through our short listing preso and then fill out an online form that will give our listing manager everything needed to write a contract and get them listed! Our agents typically spend about 2 hours from start to finish with a seller lead. Short. Simple. Oh, and you get paid as soon as they list!
When you have a hot buyer lead, you will connect them with a lender (preferably one of our preferred lenders) to get pre qualified if they aren't already (many of our leads either have a PQF or are already working through one). Then you will set up a MLS search, show homes, and submit purchase offers. You get paid at close of escrow.
Rinse. Repeat.
So, what are the commission splits?
We have varied starting points based on experience, and sliding scale opportunities we can discuss further.
How much will you earn?
This obviously depends on the time you make yourself available to work and the goals you set for yourself. We will support you and your goals with quality leads and everything else you need. Our full time agents all earn six figure incomes with us.
Closing 3 buyers each month and taking 3 listings (especially at a couple hours each) is very straight forward with us, keeping in mind that all the closing coordination is taken care of for you and quality leads are plentiful!
Are you ready!?
Want more consistent income? Want to break your current ceiling and hit big goals?
We are your turnkey opportunity to regain the lifestyle you want, in the career you love, with the success you can achieve!